Nicky Hilton Welcomes a Baby Boy with Husband James Rothschild!
Nicky Hilton is now the mother of 3 kids with the arrival of her baby boy.
She took over her Instagram to announce her delivery dated July 5, 2022.
Learn about married life, kids, and what's going on in the life of Paris Hilton's sister.
---
It's a baby boy to Nicky Hilton! Finally the fashion designer, 38 delivered her third baby and first son together with her husband James Rothschild.
Nicky Hilton Rothschild Welcomed her baby boy
The birth of the son of Nicky Hilton Rothschild in July 2022 is happy news to the couple, as he is their first son together.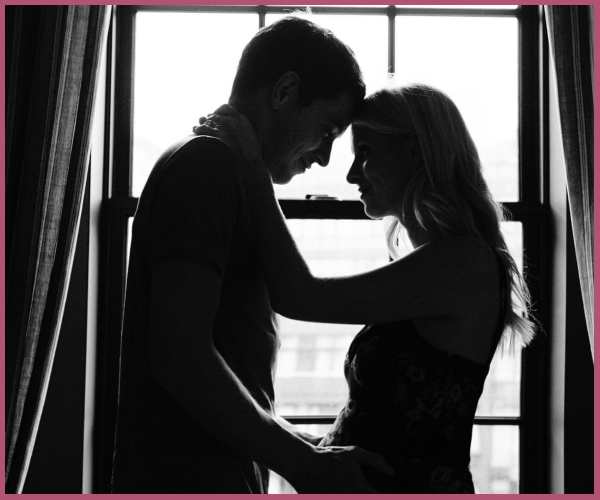 The model took over her Instagram account to share the news of her extended family on July 3, 2022, with a black-and-white silhouette image of her and her husband captioning,
"We are officially a party of 5! Welcome to the world sweet boy. Mom, dad, and big sisters could not be more smitten. ?"
Nicky Hilton Rothschild- Mother of 3
Along with the Instagram announcement of the birth of a baby son with husband James Rothschild on Instagram, Nicky Hilton became a mother to 3.
The birth details of the baby are not available currently. Likewise, the couple shares daughters Theodora "Teddy" Marilyn, 4, and Lily-Grace Victoria, 5½.
Nicky and James, who are planning to celebrate their seventh wedding anniversary this summer, fave made it a family of 5.
Hilton Rothschild is also excited as her sister-in-law, Tessa Hilton is expecting a baby, her second child with husband Barron Hilton.
She had matching swimsuits and enjoyed poolside before her delivery which she posts pictures and wrote,
"Suns out ☀️ Bumps out ?. Can't wait for the cousins to meet each other! ?."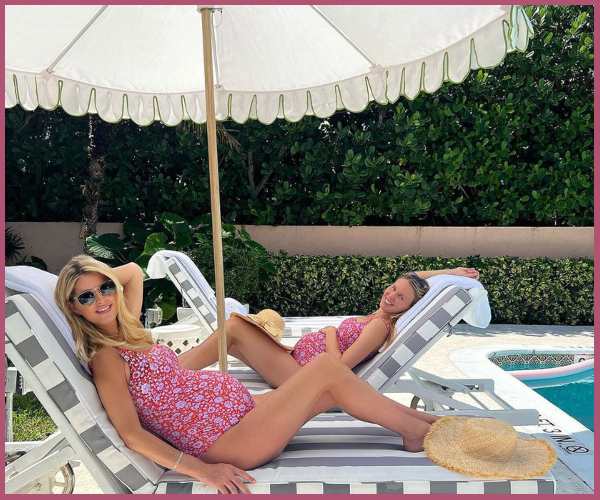 A glance at the relationship timeline of Nicky Olivia Rothschild
Nicky Hilton's first marriage was to childhood friend and businessman Todd Meister at the Vegas Wedding Chapel in Las Vegas, Nevada on August 15, 2004.
Unfortunately, within three months of togetherness, they call it a split explaining they had married on a whim. Nicky does not have babies from her first marriage.
After 7 long years of her failed marriage, Nicky Hilton began seeing financier James Rothschild, the only son of Amschel Rothschild in 2015.
What happened next is evident to all! Things went positive and Nicky Hilton got engaged to James Rothschild. The ceremony took place on August 12, 2014, while on vacation at Lake Como in Italy.
Within less than a year of being engaged, Nicky Hilton exchanged her vows with James Rothschild on July 10, 2015.  The couple tied the knot in an extravagant wedding at The Orangery in Kensington Palace Gardens in London, England.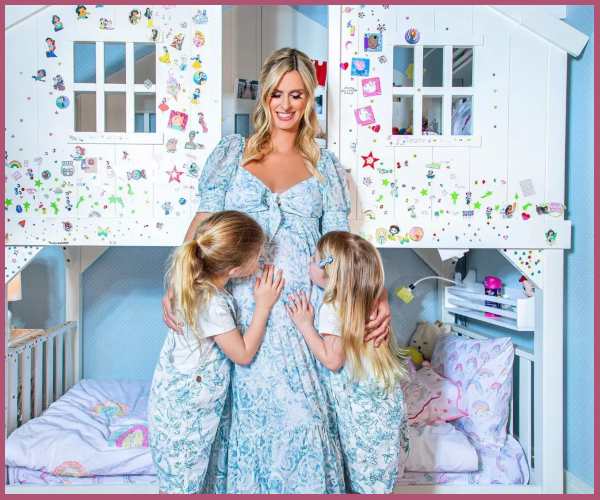 The couple who honeymooned in Botswana has two daughters: Lily Grace Victoria Rothschild (b. July 2016) and Theodora "Teddy" Marilyn Rothschild (b, 2017). Similarly, the mother of a newly born baby son in July 2022 had announced the pregnancy earlier this year in January.
Also, Read Nicky Rothschild Pregnant for the 3rd time with husband James Rothschild 'Best things in life come in threes'
Who is Nicky Hilton?
Nicky is an American businesswoman, socialite, model, and fashion designer. She is renowned as Nicholai Olivia Rothschild after marrying financier James Rothschild.
The fashion icon first started through her own clothing line in 2004 and started making handbags for Japanese company  Samantha Thavasa.
Moreover, she is best known for her footwear partnership Nicky Hilton x French Sole, which officially launched in September 2019. Read more bio…
Also, Read Quentin Tarantino and Wife Daniella are Parents to a Baby Girl!