Nicky Hilton Rothschild, 38 'Pregnant' for the 3rd time with husband James Rothschild; 'Best things in life come in threes'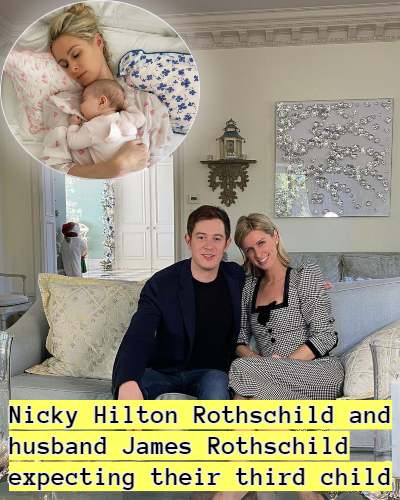 Nick Hilton Rothschild and her husband James Rothschild expanded their family into five
The fashion designer confirmed her pregnancy news on Wednesday
Their unborn child due in the summer of 2022
---
The fashion designer, Nicky Hilton Rothschild is going to be the mother of three.
On Wednesday, the 38-years-old designer confirmed her pregnancy news on palindrome date 2-2-22. Some cultures believe palindrome dates to be lucky.
Nicky debuted her baby bump wearing a black dress that designed a sweetheart neckline adorned with jewels.
Also, Nicky had a baby shower in May 2022 and revealed the gender of the baby. The couple is having a baby boy.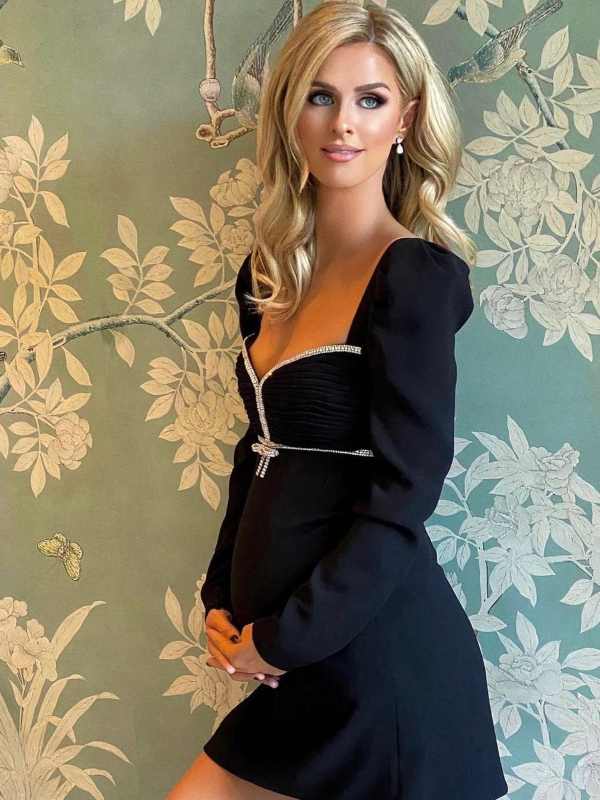 She shared a picture pose in front of a floral wall while cradling her stomach with beautiful captions.
"They say the best things in life come in threes."
Hilton Rothschild is married to a financier James Rothschild in the summer of 2015. Their wedding was a fairy tale that was held at Kensington Palace Orangery which was built back in 1704. They walked down the aisle on July 10, 2015, in a lavish London ceremony.
According to the source, the couple will welcome their third child during the summer of 2022. The sex of the baby is also yet to be revealed.
Also read "Here Is A Quick Insight To The Married Life Of James Rothschild And Nicky Hilton With Their Children!"
Celebrities flooded the Instagram comment section with their congratulations
After Nicky announced her pregnancy news, her Instagram comment section was overwhelmed with congratulation from her well-wisher.
CaCee Cobb commented,
"Beautiful!! Congratulations Love!".
Similarly, the daughter of billionaire property Mogul Roger Wang, Dorothy Wang commented,
"So beautiful!!!!! They need pizza!!!!!!!!!".
Paris Hilton, Nicky's elder sister also took to Instagram to share her happiness about becoming an aunt for the third time. She shared an adorable throwback capture of Paris holding baby Nicky and captioned,
"I'm so so happy for my sister [Nicky] and her husband James on the announcement of their third child on the way!,"
She continued, "You are the best mom and I love being an aunt to your two beautiful angels, and can't wait to meet your new baby! Love you all so much!".
Also read "Rapper Da Brat expecting her first child with partner Jesseca Dupart; 'EXTENDING' the family"
Mother of two young girl
Hilton and Rothschild are already parents to two beautiful daughters Lily Grace Victoria, 5, and Theodora Marilyn, 4. The newborn baby will be the third child of the couple.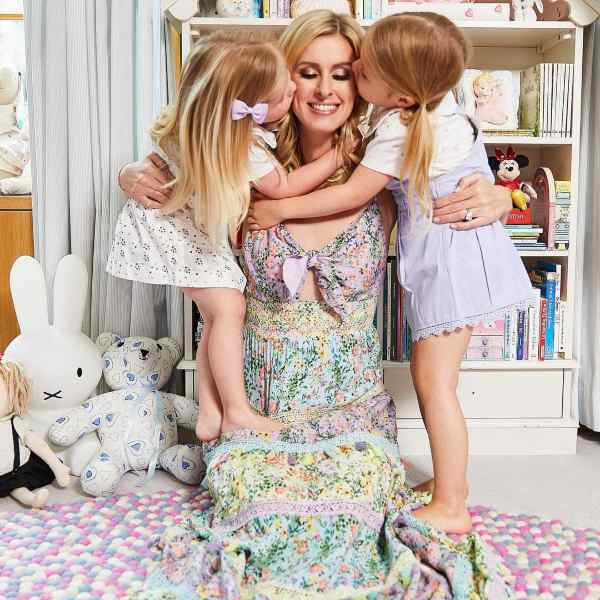 In July 2016, they welcomed their elder daughter, Lily Grace Victoria Rothschild. Just after a year, Hilton gave birth to their second daughter Teddy Marilyn Rothschild.
In February 2020, Hilton discuss her parenting experience to PEOPLE that the biggest lesson that she has learned from parenting two daughters is patience.
She said,
"Patience and being the best version of yourself",
She explained,
"I think all moms suffer from mom guilt. I think we could all do better at that and it's important to still do the things you love. Don't let your children completely take over your life. Navigate that balance and find that balance."
Also read "Checkout the sisters of these Hollywood celebrities"
Short bio on Nicky Hilton Rothschild
New York-born Nicky Hilton Rothschild is a renowned personality. She is an American citizen, and Nicky is a model and a businesswoman. Moreover, she is also a socialite and a fashion designer. Mainly, she is famous as heir of the Hilton Family and her association with the Rothschild family after her marriage and her association with the Rothschild family after her marriage to James Rothschild. She is active since 1992. See more…