Nicky Marmet, the interior designer. A look inside his Beverly Hills Home!
Nicky Marmet is a famous American interior designer. He has designed the interiors of the houses of several celebrities of the USA. So what about his own house? Nicky holds a luxurious pad in Beverly Hills which is richly decorated. It has a tinge of both the old as well as the modern style. Read on to know what we mean!
Nicky Marmet and his partner Robin Tunney and their home
The couple, Nicky Marmet and actress Robin Tunney own a mid-century mansion in Beverly Hills. Both have a good sense of style and besides, Nicky is a celebrated interior designer. Hence the result would be a beauty.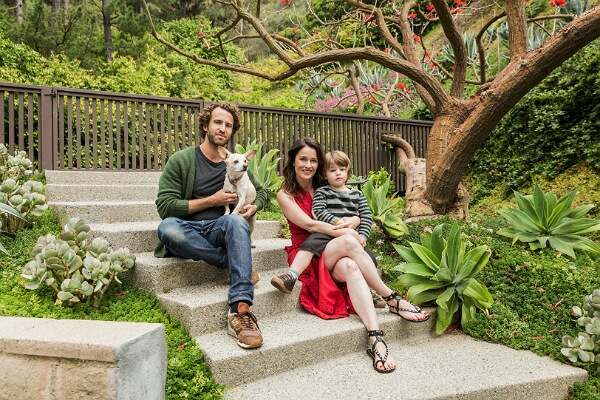 They put in the right mix of furniture and art to go with it. Nicky describes it as '1960s elegance with a contemporary twist'. Last year, Robin spoke about it and said:
"When you're with an interior designer, it is sort of like 'the cobbler's son has no shoes,' We didn't have furniture for two years. People didn't think we lived here yet!"
The mansion details
Sculptor Morris Levine designed, owned, and resided in this house until his age of 90. The couple, Nicky and Robin, were hunting for quite a long time until they found this hideaway. They wanted an original house belonging to the mid-century with a driveway and a yard for their toddler son. And this house met all their criteria.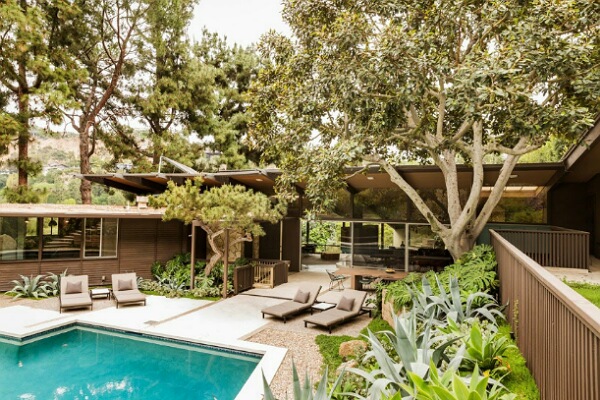 The mansion has four-bedrooms and three-and-a-half bathrooms. There is a a backyard with a pool and ample amount of natural light.
About the interiors
The house has a lot of detailing characteristic of those times. Robin said:
"Midcentury houses can be super beautiful and have amazing light, but sometimes the materials are cheap. But because [the owner] was building it for himself, he took care of it really lovingly. There's not a crack in anything."
The oven placed in the kitchen is also original. The couple added modern-day touches to the whole place. Robin added:
"There's a line. You have to throw in certain modern things or it would look kitschy. Juxtaposition works well in this house."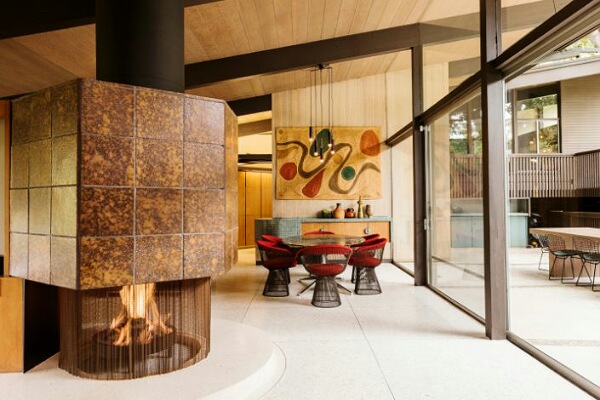 Hence they placed a a cozy B&B Italia L-shaped sofa in front of the TV. They put in a new lighting system and hung Richard Serra painting in the living room. There is a cozy corner for their mutt, Rufus as well.
The original parts, off-white terrazzo and rough-sawn redwood add a neutrality to the style. Alexander Calder tapestry hangs in the dining room. Talking about the color, Robin said:
"We're both attracted to green. It's almost to the point where, we can't buy any more, but we both love it. We both have a lot of green clothes, there's a lot of a green furniture. We'll see something and say, 'This is amazing!' and then, "No no no no, we can't have any more green!'"
Robin summed it up well when she said:
"You can tell when somebody went out and bought all their furniture at once. I feel like your house should feel like a journey, like you've collected things over time."
Source: Architectural Digest