Nicola Peltz's Upgraded Engagement Ring is Worth More than we Imagined!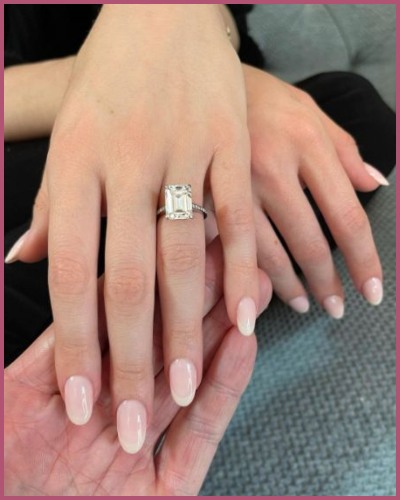 Nicola Peltz and Brooklyn Beckham tied the knot on April 9, 2022.
The British photographer popped the question to his American sweetheart in July 2020.
Brooklyn proposed to Nicola during a family dinner.
---
All we need to know about Nicola Peltz's new engagement ring
Nicola Peltz has an engagement ring, an emerald cut diamond similar to that of her mother-in-law, Victoria Beckham.
Brooklyn Beckham proposed to his girlfriend of nearly 3 nearly at a family dinner.
The British photographer revealed that he knew his partner five years before they actually started dating.
Brooklyn, 23, proposed to Nicola, 27  in July 2020, amid the coronavirus pandemic, just 9 months after they started dating.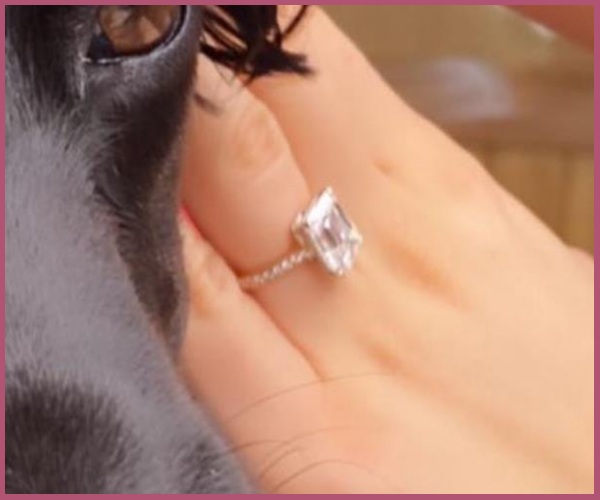 In January, the lovely couple went Instagram official by posting cute pictures together and has never stopped since then.
Also, Read Brooklyn Beckham's lavish wedding with fiance Nicola Peltz at $76m estate in Palm Beach
Victoria Beckham was over the moon for her son and soon-to-be daughter-in-law. She even gave Peltz one of her designs to wear for one of her proposal's photos.
Brooklyn originally proposed to Nicola with a diamond ring worth around $250,000. Now, the ring has undergone a massive upgrade and is worth nearly one-tenth of the original price.
First glimpse of Nicola Peltz's new engagement ring
Peltz first gave a glimpse of her new rock after her wedding in Palm Springs but the world got a closer look at the ring when the couple attended their first Met Gala on May 2.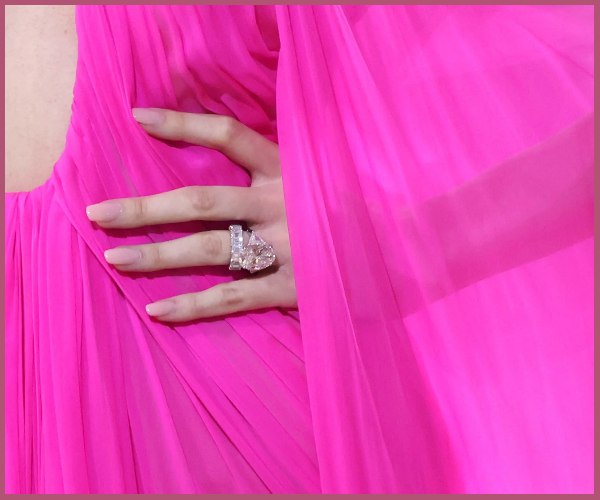 According to Jenny Luker, president of Platinum Guild International USA:
"Nicola's new ring appears to feature a very large oval-shaped diamond, approximately 6 to 8 carats, with trapezoid diamonds on the sides, all set on a shiny platinum band. Since platinum is naturally white, you can see that her center diamond sparkles even brighter!"
Jenny said that the massive ring could be around $2 million dollars and that her matching wedding band cost $90,000.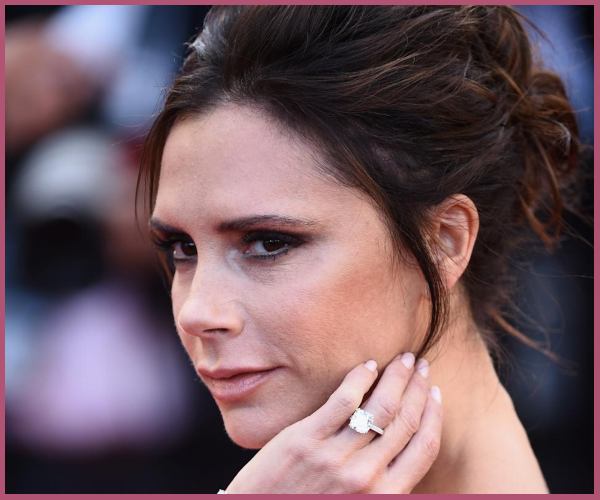 The 27-year-old American actress perhaps took inspiration to upgrade her engagement ring from her mother-in-law, Victoria Beckham. The mother of four has upgraded her engagement ring 15 times since her marriage to David Beckham.
Also, Read Brooklyn Beckham and Nicola Peltz bought a new nest together!
According to a managing director at the Angelic Diamonds:
"Nicola now has two rings, an eye-catching upgraded engagement ring and a more traditional wedding band.

"Her upgraded engagement ring is a beautiful 10-carat oval diamond with very impressive trilliant-cut diamonds set on either side."