Nicolas Cage, 58 is expecting Baby no. 3 with wife Riko Shibata!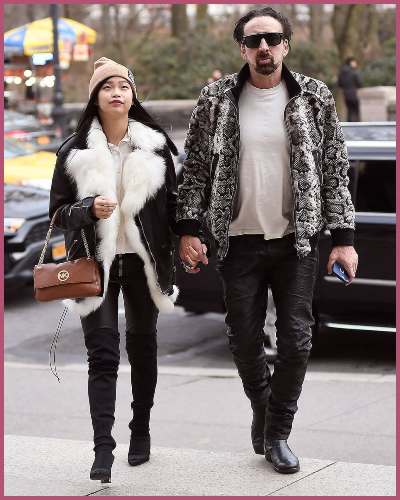 Nicolas Cage is an American actor, director, and producer
Cage lately announced to become a father to a baby girl with his wife Riko Shibata
This will be for the third time because he already shares two sons from his previous relationship
Riko Shibata is the fifth wife of Nicolas Cage
The couple also revealed the baby's name during an appearance on The Kelly Clarkson Show
---
The Oscar winner Nicolas Cage is expanding his family member with his wife Riko Shibata.
In January, the couple has been public about having a child together but now they revealed the sex and name of the unborn child. Their representatives told PEOPLE,
"The Parents-to-be are elated!"
After that, Cage himself confirmed the news in an email to TODAY writing,
"It's true, and we are very happy."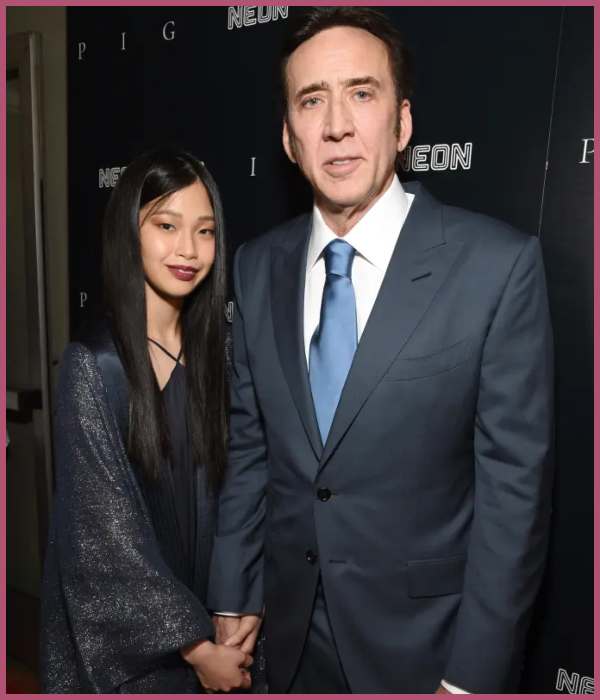 On 26 April, Cage announced the sex and name of the unborn child during a Thursday appearance on The Kelly Clarkson Show while seeming to promote his upcoming new film, The Unbearable Weight of Massive Talent.
Prior to his announcement, he recalled his childhood memories explaining that his brother introduced him to his "favorite song ever written," Across the Universe by The Beatles. He then continued,
"Which is why I'm going to announce some big news for everybody. I'm going to have a little girl."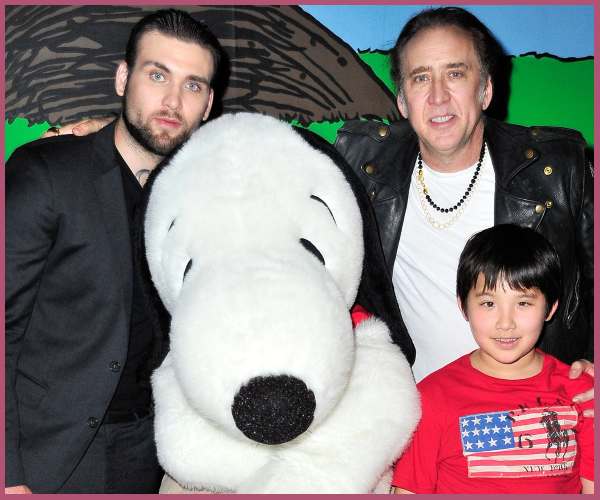 Also read "Facts about the 4-days wife of Nicolas Cage, Erika Koike!"
Well, congrats to the couple on their upcoming new journey as a parent. Regardless, the 58-years old actor is already a father of two sons Kal-El, 16 from a previous relationship with ex-wife Alice Kim and Weston, 31, with actress Christina Fulton.
On the other hand, this will be the first baby for Cage's wife Riko.
What is the name of the unborn baby girl?
Appearing on a US chat show, Cage also revealed the unborn baby girl's name i.e., Lennon Augie. The couple has chosen their unborn baby's name in tribute to Beatles musician John Lennon and his late father, August Coppola, who died in 2009.
He then explained,
"Her name, because of Across The Universe (the song by The Beatles), is going to be Lennon Augie, Augie after my father, and I'll call her Lenny for short."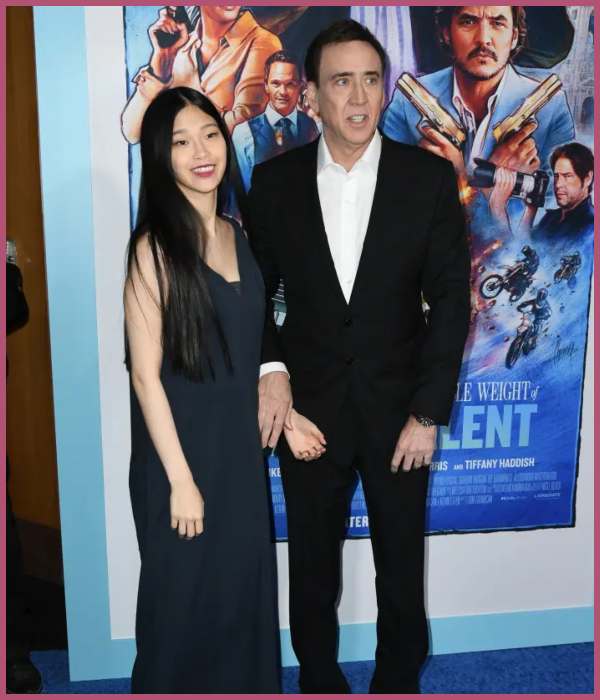 Cage then added,
"I'm thrilled. It's gonna be the biggest adventure of my life, so, here we go."
Also read "Actor Nicolas Cage annuls his wedding to makeup artist Erika Koike 4 days after his drama-filled marriage!"
Similarly, the two had already chosen a name for a baby boy if the baby ended up being a boy i.e., Akira Francesco. They chose names after Cage's uncle, Francis Ford Coppola, an Academy Award-winning director, who decided to change his name to Francesco
Short bio on Nicolas Cage
Nicolas Cage is an American actor, director, and producer.
Likewise, he starred in a variety of films such as Valley Girl, Racing with the Moon, Birdy, Peggy Sue Git Married, Raising Arizona, Moonstruck, and Red Rock West. See more…