Nicole Franzel pregnant with Victor Arroyo's child! When is Nicole and Victor's wedding?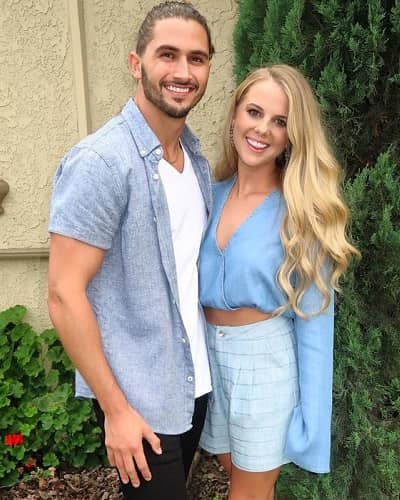 Nicole Franzel is pregnant with her first child!
She is expecting her 1st child with her fiance Victor Arroyo who competed against her on the 2016 reality TV show Big Brother 18. 
On 10th January 2021, Nicole announced her pregnancy with a photo of the couple in bed while toasting to the baby. She was surrounded by junk food like peanut butter, pickles, and pizza topped with jalapenos.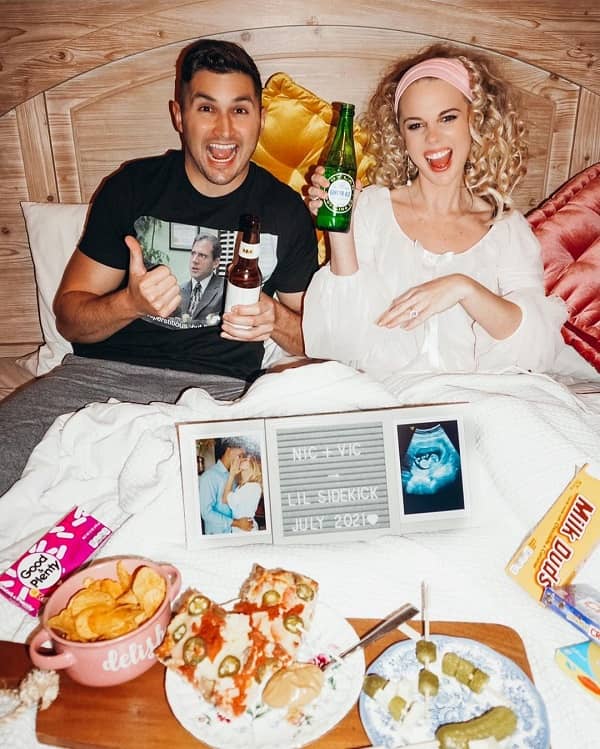 She wrote,
"Nic + Vic = our lil' side kick. We are SO excited to announce that we are PREGNANT! We feel so blessed & grateful."
Victor also shared the pregnancy news with a photo of him watching ultrasound. He revealed that the ultrasound is of 7 weeks.
Also read Gabrielle Ruiz finally pregnant after a heartbreaking miscarriage! Know about her married life with Philip Pisanchyn, social media, biography
When is Nicole Franzel and Victor Arroya's wedding?
Nicole Franzel and Victor Arroya met on the 18th season of Big Brother. It is said that their wedding was supposed to be in December 2020. In their podcast Coco Caliente they revealed that their wedding was canceled due to the travel restrictions. They had planned a destination wedding in Turks and Caicos in December. Nicole said,
"We were supposed to get married in Turks and Caicos on December 9 … we just found out that the resort's not opening. We're postponing to the spring and we're going to keep everything the same and we're really excited about it … this is the third time we've had to postpone our wedding,"
Likewise, all the houseguests thought maybe the pandemic was dying down because they could see how many flights were going in and out of the Burbank airport every day, so she had gotten excited about the wedding. But they had to cancel even though they were sure of it would happen.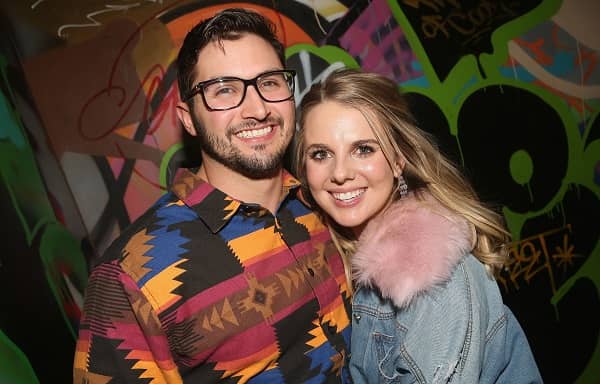 They had already sent invitation to other houseguests and their wedding was one of the hot topic. It is not revealed when theyare going to have their wedding.
What is the age of Nicole Franzel?
Nicole Franzel was born on 30th June 1992 and is 28 years old at present. She is the daughter of Jennifer Franzel and Dave Franzel. She was raised in Ubly, Michigan. It is known that Nicole had dreamed of being a contestant on Big Brother when she was 8 years old.
She attended the Saginaw Valley State University and graduated with a Bachelor's degree in nursing. She has a brother named Jesse. When Nicole was in Big Brother season 18, she was named Head of Household after which she wrote a letter to her parents. She wrote,
"Mom, Dad, and Jessie—I love and miss you guys so much! Thank you for the nice letter, and I love looking at pictures of you three every day. It makes me miss you guys 10,000,000x more."
Also read Who is Kyla Weber? Know about her age difference with husband Vince Vaughn, married life, net worth, biography
Relationship with Hayden Voss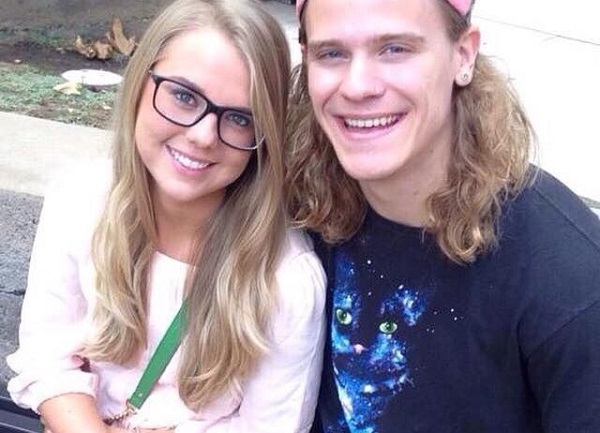 Nicole Franzel was in a relationship with Hayden Voss from Big Brother 16. They were fellow contestant and their showmance bloomed initially. Hayden is a pedicab driver from Long Island, California. But their relationship broke up after some time. Since breakup they remain good friends.