Nicole Kidman And Keith Urban are Planning to have a third Child?? And they are planning to move to Australia? Know about all the Details of their relationship!
Nicole Kidman who is an Australian actress and film producer and Keith Urban who is a New Zealand-born Australian-American country musician got married on Christmas Eve 1990 in Telluride, Colorado.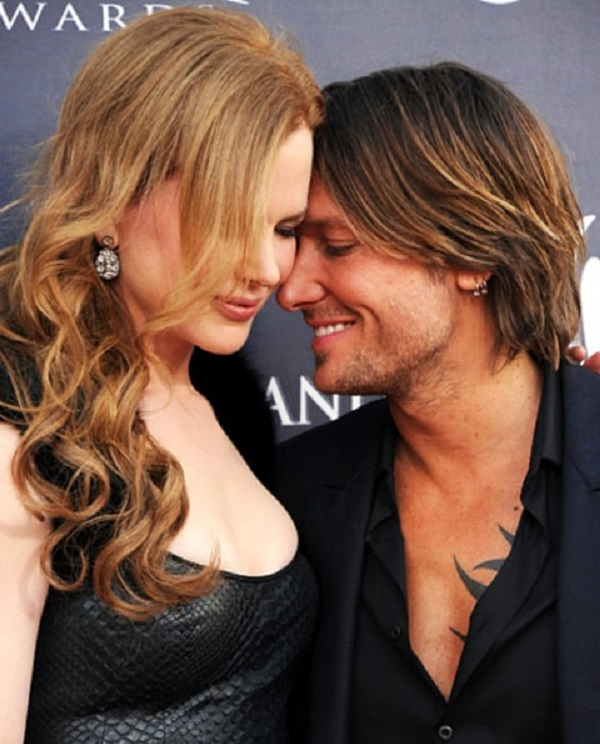 The couple has been very happy in the relationship and going strong. They are blessed with two beautiful children and have been enjoying the married life. The couple is as well very public with the relation as they are always seen together in awards shows and other parties as well. There has been also the word going around that the couple has been trying to welcome another little happiness in their life.
Couple Trying to Get Pregnant
There has been a rumor going around that Nichole has been trying to get pregnant by May. Many tabloids, as well as news, has been writing about the news. A new report also claimed that actress has set a deadline before "giving up." Gossip Cop looked into the story.
"Baby Or Bust! Nicole & Keith Trying For One More Kid,"

RadarOnline had announced in a headline.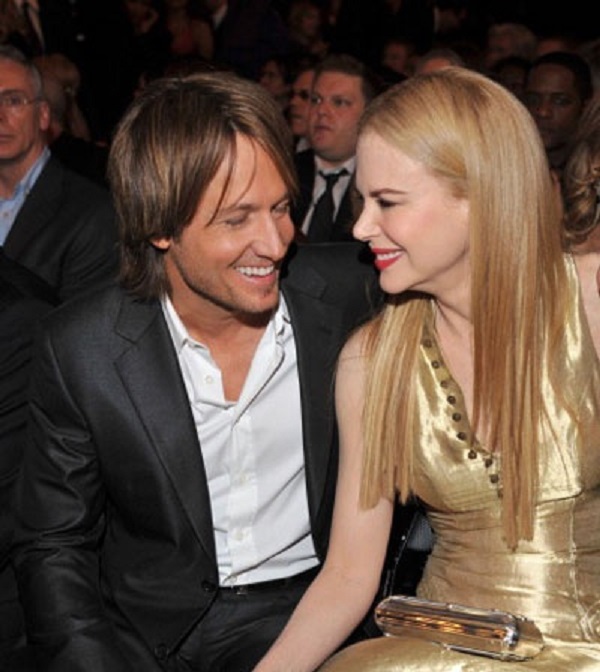 According to the written story, Urban is contemplating "giving up touring for baby-making" in hopes Kidman will become pregnant with their third child.
A so-called "insider" claims:
"[Kidman] desperately wants to try for one more. But she's been moaning that it's not going to happen while Keith was on back-to-back tours. Now he has worked out a gap in his schedule, Nicole's taking him to appointments with all sorts of fertility experts, surrogacy agencies," 
The webloid's alleged source adds,
"Keith goes back to work in May, so Nicole's given them that deadline. If it doesn't work, she's giving up."
This story came up after comments Kidman made in an interview published in January. She was quoted as saying,
"I still have the faintest hope that something may happen to me this year. Keith and I would love to have more babies. My grandmother gave birth to my mother at 49. I would be happy beyond happy and just welcome it with open arms."
But the timing of RadarOnline's claims seems to not make sense due to the fact that Urban hasn't been on "back-to-back tours." He had toured in 2014 and then in 2016, with his concerts wrapping up last December. The tour had ended at the allotted date and not prematurely, contrary to the claim now in March that the country superstar is "giving up touring for baby-making." Also, Kidman has set no deadline to get pregnant, reliable sources state.
A rep for the actress has told Gossip Cop that the Radaronline story is "B.S." This comes as no surprise since the online publication has a well-documented history of spreading misinformation about the couple. There has as well another rumor going around.
The Related Rumor
The other rumor of Nichole Kidman and Keith Urban moving to Australia has been gaining some momentum in the headline. But Gossip Cop has looked through the story and reached the conclusion that it too is false.  It's just a Hoax.
"So Long! Nicole Kidman and Keith Urban Quit America " blares a new RadarOnline headline.
The couple currently live together in Nashville with their two young daughters, Sunday and Faith, but Radaronline has claimed that they're "in secret negotiations to return to Australia permanently." The outlet further states that the couple is looking at two luxury mansions in the same private gated community, which hasvast amounts of land for horses and other animals.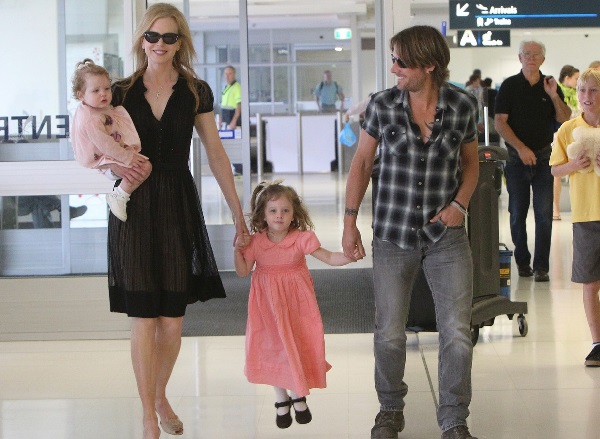 A so-called "source" is said to have told  the site,
"If Nic and Keith buy this place, I think they'll renovate the gym and split it into a recording studio for him and a small home cinema for her. It's perfect for Sunday and Faith, too. They're showing a healthy interest in farm animals and Nicole loves the idea of them taking care of their own cattle."
Both Kidman and Urban's mothers live in Australia, so the website's source is said to have added,
"Keith and Nicole want the girls to grow up closer to their grandmothers."
The "insider" continues,
"Nic and Keith can't wait to come home, and plan to be settled by June this year, that way they can throw a housewarming on Nicole's 50th birthday, making it double the reason to party!"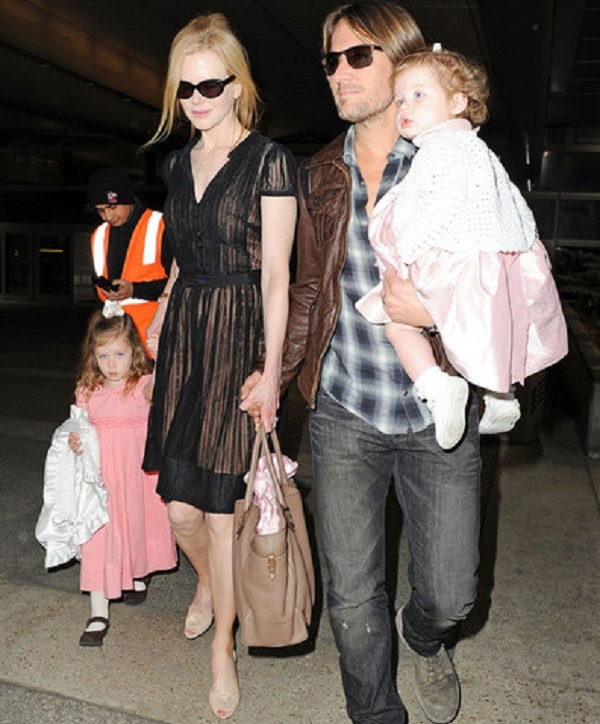 Gossip Cop, however, checked in with a genuine rep for Kidman, who exclusively told that the actress and her husband aren't permanently moving to Australia, and the webloid's claim otherwise is simply untrue.
Update on Nicole Kidman's family
Nicole Kidman is expecting twins (2 baby boys) with the help of a surrogate in February 2018. Besides her two daughters, Nicole has two older adopted children (Connor and Isabella). So her total brood would become 6 now.
Short Bio on Keith Urban:
Keith Urban is a famous New Zealand-born Australian-American country musician. He is also a famous as a singer, songwriter, guitarist, and record producer. He won a 2012 Golden Globe Award for the Best Original Song "For You," which was featured in the movie Act of Valor. More bio… 
Short Bio On Nicole Kidman:
Nicole Kidman is an Australian actress and film producer.Kidman's breakthrough roles were in the 1989 feature film thriller Dead Calm and television thriller miniseries Bangkok Hilton. Appearing in several films in the early 1990s, she came to worldwide recognition for her performances in the stock-car racing film Days of Thunder (1990), the romance-drama Far and Away (1992), and the hero film Batman Forever (1995). Other successful films followed in the late 1990s. Her performance in the musical Moulin Rouge! (2001) earned her a second Golden Globe Award for Best Actress – Motion Picture Comedy or Musical and her first nomination for the Academy Award for Best Actress. Kidman's performance as Virginia Woolf in the drama film The Hours (2002) received critical acclaim and earned her the Academy Award for Best Actress, the BAFTA Award for Best Actress in a Leading Role, the Golden Globe Award for Best Actress in a Motion Picture – Drama and the Silver Bear for Best Actress at the Berlin International Film Festival.