Nicole Kidman Shares a Rare Wedding Throwback Picture After 16 Long Years!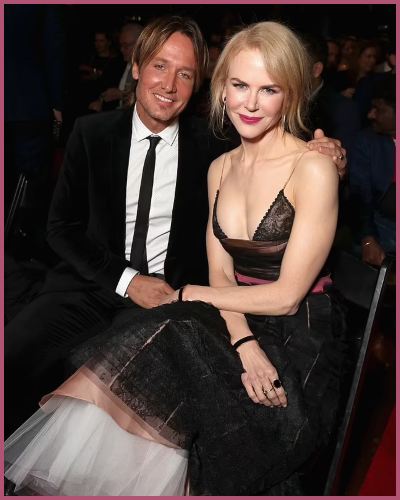 Nicole Kidman shared a rare wedding picture from her and Keith Urban's wedding that date back to June 25, 2006.
She was currently celebrating her 16th wedding anniversary with her husband Keith Urban and more to go.
How does married life seem 16 years after exchanging romantic nuptials?
---
American-Australian actress cum producer Nicole Kidman, 55 caught all the public eyes on her marital life! See what did she this time.
Nicole Kidman shares a throwback wedding picture from the early 2000s to mark her 16th anniversary
Nicole Kidman, 55, posted a throwback photo of an intimate wedding ceremony with Keith Urban, 54 from 2006. The bride and her Australian musician groom were candle lighting in an Instagram post captioned,
"Sweet XVI ❤️ Remember this like it was yesterday. Forever ?"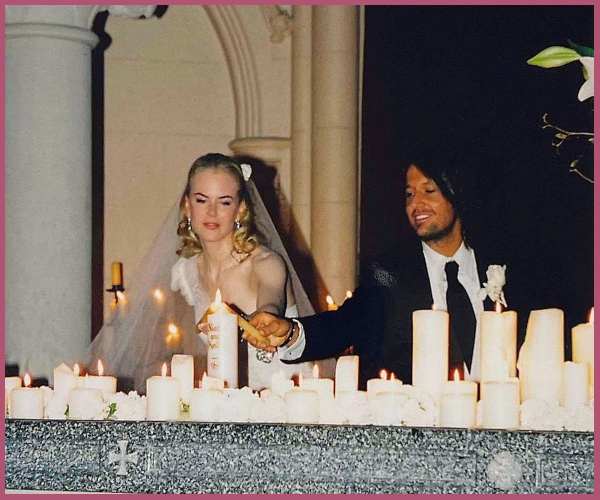 Nicole Kidman and Keith Urban just entered the sweet 16 age of marriage. The American-Australian actress and producer never failed to show love while her husband also shared snaps on his social media accounts citing,
"HAPPY SWEET 16 BABY xxxxx."
When did Nicole Kidman and Keith Urban first start dating?
 Nine Perfect Strangers cast Nicole Kidman and her long-term husband Urban first began dating in 2005. The exact detail of their first meeting is missing though.
Soon after getting together in a romantic affair, the two decided to exchange their romantic nuptials in Sydney on June 25, 2006, over an intimate ceremony.
Meanwhile, The Big Little Lies actress has revealed some of her insights on meeting her husband late in life on CBS morning saying,
"I met him later in life and it's been the best thing that's ever happened to me. That man is the best thing that's ever happened to me." 
How is married life going on with Keith Urban?
New Zealand-born Australian musician and country singer Keith Urban is leading blissful conjugal life for over 16 years now.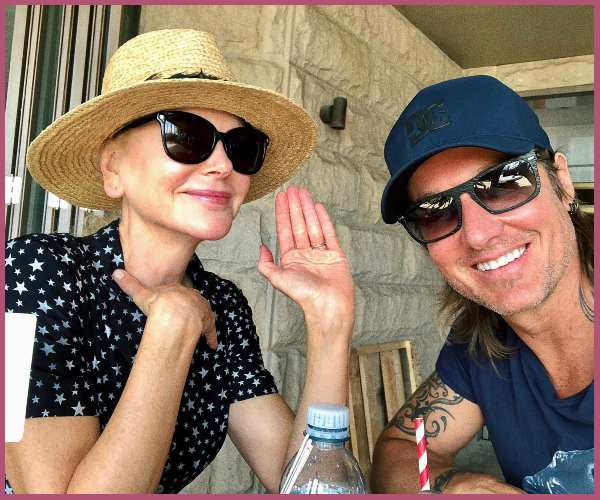 On opening up how it had been he said,
"Life is very different nowadays. I'm trying to set a good example for the kids, but I still don't know if I'm getting it right."
Definitely, things were never the same or the smooth road but both of them chose to stay and work on problems. Based on what has happened in his life, he expressed,
"I have made so many mistakes, but you have to work out what works for you. My message to them is always to do whatever they are passionate about, I don't care, as long as they work hard to achieve it."
Needless to say, Nicole Kidman and her husband Keith Urban both had given their all to this relationship on making things work. The You Look Good in My Shirt singer just said it out loud on how real-life marriage works mentioning,
"Both Nic and I worked really hard. For me, it was like paying dues twice. I worked my way up through the clubs in Australia to get a record deal, and then moved to the US and had to start all over again from the bottom. Luckily things worked out a second time." 
Also, Read The News of Keith Urban Getting Upset with Nicole Kidman!! How much of it is true? Know more about their Relationship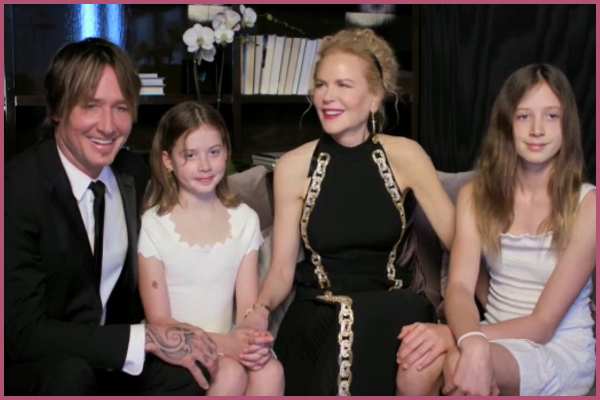 How many kids does Nicole Kidman have?
Big Little Lies cast Nicole Kidman has two kids with Keith Urban in her over 16 years of marital bliss. They are daughters Sunday Rose, 13, and Faith Margaret, 11.
Likewise, Kidman was previously married to, The Last Samurai actor Tom Cruise for over 11 years(1990-2001). As a result, she is also mother to daughter Isabella, 29, and son Connor, 27 with the children of the actor.