Nicole O'Brien from Netflix's 'Too Hot to Handle'! Know about her relationship, early life, social media, biography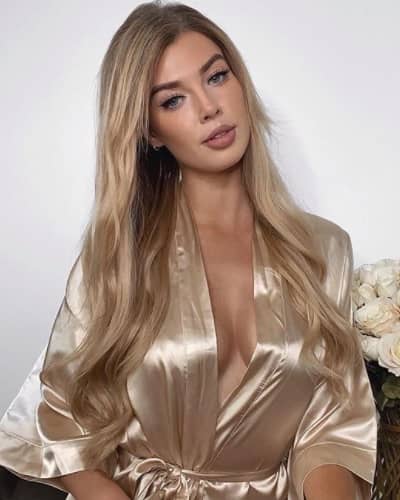 Nicole O'Brien is a reality TV star and social media influencer known for appearing in Netflix's Too Hot to Handle.
Nicole is one of the 10 contestants who are looking for love on the show.
Also, Nicole is a native Cork woman.
---
She shared the trailer of the show and said,
"IM ON NETFLIX. Wow, this moment feels so surreal. I've been wanting to share this secret for so long and I'm so excited to say I'll be on your screens on the 17th of April. Be prepared to laugh and cry because this series is going to give you all the feels!"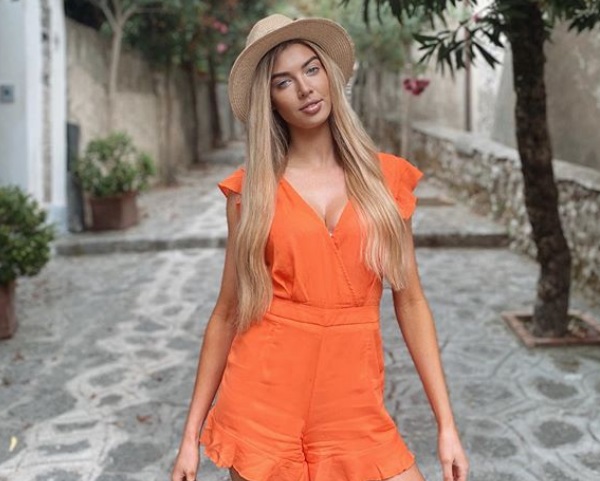 Similarly, O'Brien said,
"It's so honest and real and I'm sharing a side to me not many people know about so this is pretty scary! I'm excited to start this journey and share it with best friends from all over the world"
The social media star has signed a contract to bring out her clothing line in the coming weeks and has several collaborations lined up with the likes of hair extension company HotLoxs and lingerie company Boux Avenue.
Likewise, she is an account executive and worked for HPCi media. Her current work includes co-managing Pure Beauty Magazine, selling advertising space, and awards, and developing daily new business leads.
Nicole O'Brien on dating
Nicole O'Brien said that dating has been a nightmare during the pandemic. She has not been on a date due to the coronavirus lockdown.
She was dating her co-star Bryce Hirschberg but she ended things with him at the start of Covid-19. Likewise, she felt it difficult to maintain her relationship long-distance due to travel restrictions.
Nicole said,
"Bryce and I were seeing each other and trying to work on long distance and then Covid hit, which was not the ideal situation when you're trying to work on that. I had three flights booked throughout summer to see him and he was meant to come over but we just left things."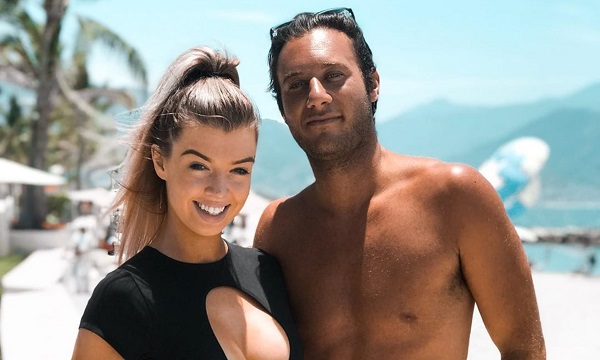 They had to end it because they would not be able to see each other for at least a year. But they are still good friends and contact each other. She revealed that he was her type and liked him more when she got to know him.
Also read Tomi Lahren dating rumors with Jay Cutler after being spotted in a Nashville bar? Know about Jay's failed marriage, children, net worth, and more…
The early life of Nicole
Nicole O'Brien was born on 8th October 1995. She was born and raised in the Uk and lives currently in London. She is of Irish ancestry. Nicole attended college at Bruce College in Cork, Ireland. Later, she joined the University College Cork and graduated in the year 2018 with a business/commerce degree.
She suffered from low self-esteem and anxiety growing up. O'Brien revealed that she was very skinny and people used to suggest her to eat more. She used to hide her body by wearing baggy clothes. She is launching her own mental health platform soon.
Nicole likes traveling and she has traveled to the United States, France, and Ibiza. She is also a talented singer and has sung covers of Ariana Grande's songs.
Nicole O'Brien is an Instagram influencer and has 899k followers on her Instagram account. Her first Instagram post was uploaded on 25th June 2017. Since then she has been sharing her modeling shots on her account.
Nicole is a full-time influencer. Similarly, she has also posted videos on Instagram of her unreal singing voice, showing that there are many strings to her bow.
She is a fashionista and is the ambassador of Fashion Nova'. Likewise, she likes hanging out with her friends. O'Brien is also on TikTok.
Her account has 149k followers and she has gained 1.2 million likes. She makes dance videos with Lydia Clyma. Also, she makes outfit videos. Her videos get thousands of views.
Also read Lezhae Zeona – baby mama of Fetty Wap's two children working on music career! Know about her children, net worth, social media, biography