Nicole Poturalski, German model spotted with Brad Pitt in south of France!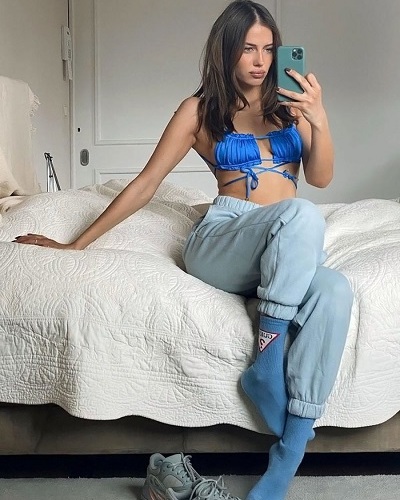 American actor, Brad Pitt, and his actress ex-wife, Angelina Jolie split in 2016. Their divorce is still not finalized but in the last four years, the two have been linked with several people.
And now, Brad was spotted in France with the German model, Nicole Poturalski. She is 29 years younger than him. Are the two in a relationship?
Brad Pitt in France with Nicole Poturalski
Brad Pitt, 56 was spotted in France with his rumored girlfriend, German model, Nicole Poturalski, 27. The two reached France in a private jet. The paparazzi caught them on camera at the Le Castellet Airport in the South of France. This is the first time that the pictures of the two together have gone public. Sources claim that the two looked like 'loved-up teenagers'.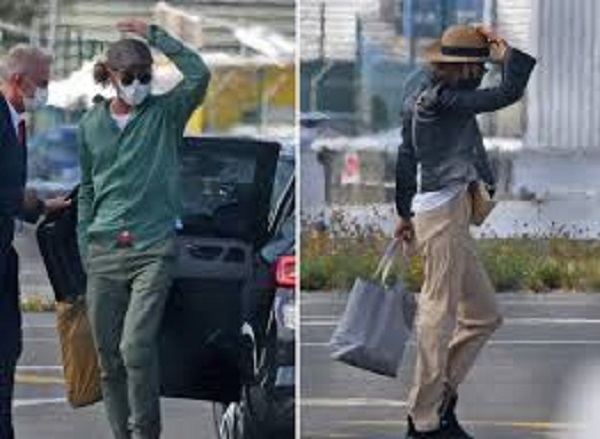 Brad flew from Los Angeles to Paris to meet his love interest, Nicole. A source disclosed to OK magazine:
"They were kissing and Brad was being super attentive to her," 

"He was in a semi-public place but didn't seem to mind people seeing him. She's a real beauty and obviously a lot younger than him."
Both were wearing face masks as per the regulations.
The relationship of the couple
Sources allege that Nicole resembles Angelina Jolie, 45. Brad has a lavish holiday home Chateau Miraval in France. It is a vineyard estate that he and Angelina purchased for $67 million in 2011.
It is not clear when the two became such close friends and more. Nicole is very private in her life. She does have a social media account with more than 100k followers on her Instagram. Nicole is based in Berlin and has a young son from a previous relationship. She was on the cover of Elle magazine once before.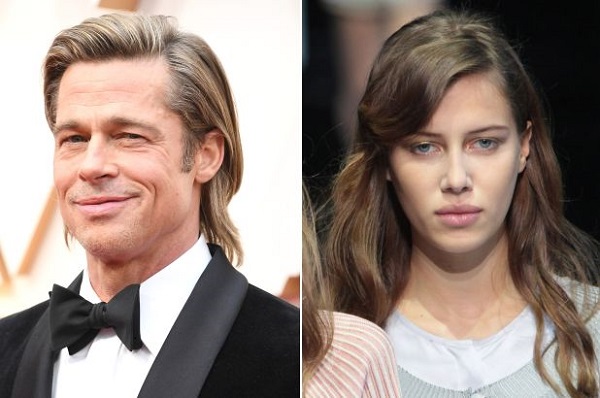 A Management modeling agency represents her.
It is also not known how serious and how deep the two are in this relationship? Does Angelina know about it? What is her reaction to this budding relationship?
Brad-Angelina divorce
It has now been four long years since the couple, Brangelina separated in 2016. It followed following a flight incident when Brad was a bit rude to her son, Maddox.
But though they have officially filed for divorce, the case is dragging on. It has become messy and it looks like Angelina is undecided on it. Her mind has been wavering to and fro. The divorce has lasted more than their married life of two years. They were in a relationship for ten years before their wedding in 2014.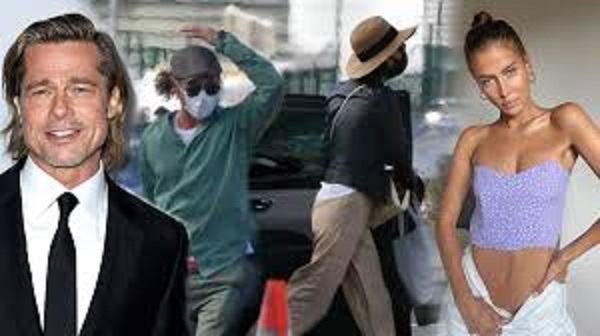 Besides, she is trying to gain full custody of her six children. At Brad's mother's recent 80th birthday party at Santa Barbara Beach house in California, none of the six children was present. Sources claim that his parents, Jane and William have not met their grandchildren for over four years now.
Angelina Jolie has been accused of trying to prolong the divorce case. In between, she had also tried to get the judge who was presiding over their case removed.