Nicole Williams: her new entrepreneur role, her engagement, wedding and honeymoon! Click for the details!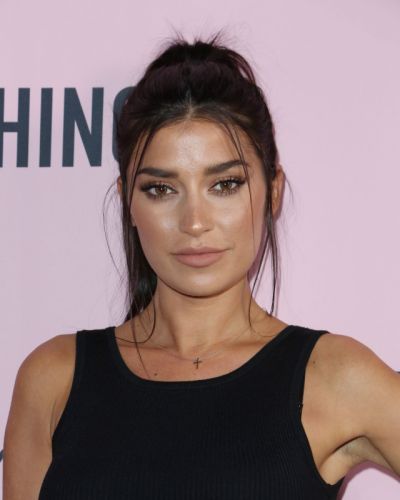 Nicole Williams' new business venture
Canadian TV personality Nicole Williams has started a new collaborative venture with Forever 21 beauty product manufacturers. Nicole Williams had always been an avid fan and user of beauty products manufactured by Forever 21.
She used to use their coffee-based body scrubs three times a week. She found that it enhanced her skin glow. She found these products particularly useful during her wedding and Mexican honeymoon.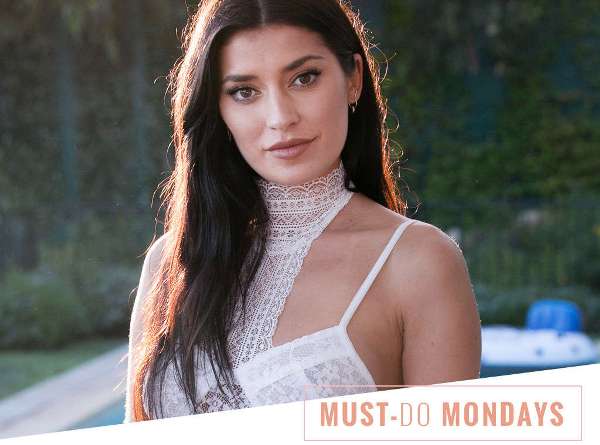 Talking about her routine with the skin exfoliation products, Nicole Williams revealed to E! News:
"I prepped my skin with the scrub two days leading up to my honeymoon. I made sure all of the dead skin was off, so my skin would be hydrated and glowing,"
She added:
"I also let the scrub sit on my face for five minutes before rinsing it off."
And the result was obvious. She looked prettier and glowing on her Playa del Carmen trip with her husband Larry English.
Nicole Williams disclosed:
"[Body Blendz] contacted me and said 'We know you're obsessed with our products, would you want to create your own?'" 
Nicole Williams was, of course, excited about this offer. She enthusiastically asked the brand:
"How can we make this smell like a vacation?"
The result was a collaborative effort and the emergence of the new coffee body scrub with a tropical twist called Body Blendz Mandarin Mist.
Nicole Williams' relationship with Larry English
Nicole Williams was dating former NFL player Larry English since 2013. Larry English and Nicole Williams had gone to Thailand in September 2016 as part of the E! Reality TV series.
It was here that Larry English had proposed to Nicole Williams in front of the rolling cameras. They got engaged soon after. Nicole Williams' engagement ring was a 6-carat planet-sized diamond ring.
Nicole told 'Stylish':
"We've been together for four years, so this has been a dream of mine for a long time now. Larry loves to surprise me. I usually catch on when he's acting funny … but I never expected THIS!"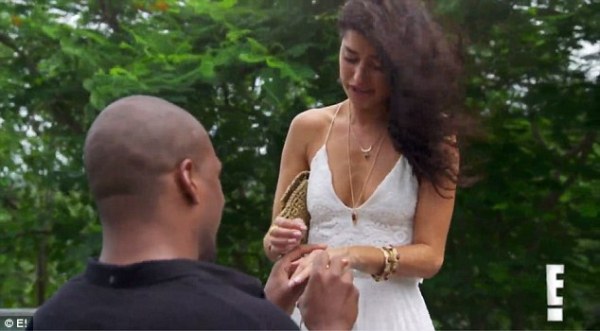 The diamond ring was priced at $ 250000. It was learned that Larry English had helped in the design of the ring.
The diamond was set in an 18-carat rose gold and was surrounded by a diamond band studded with more than 100 stones.
Talking about her experience with such a heavy and costly ring, Nicole said:
"I definitely have to get used to wearing a ring on this finger. Larry says I do this weird thing with my hand now. 'Well, it's heavy!' I said. But I'm not complaining."
Nicole was ecstatic. She said:
"I get to marry my best friend!"
You may like to read Nicole Appleton welcomes a baby girl with Facebook executive Stephen Haines!
The wedding
On 19th May 2017, the couple got married at Montage Laguna Beach in southern California. Nicole's bridesmaids were Shanina Shaik, Christina Milian, and WAGS co-star Olivia Pierson.
Other stars included Wilmer Valderrama, Karrueche Tran, and Brody Jenner. The bride looked gorgeous in a tailor-made white Michael Costello wedding gown.
It has a plunging neckline and lacy details. There was a long traditional white veil. Larry looked dapper in a white jacket, black trousers, and leather shoes.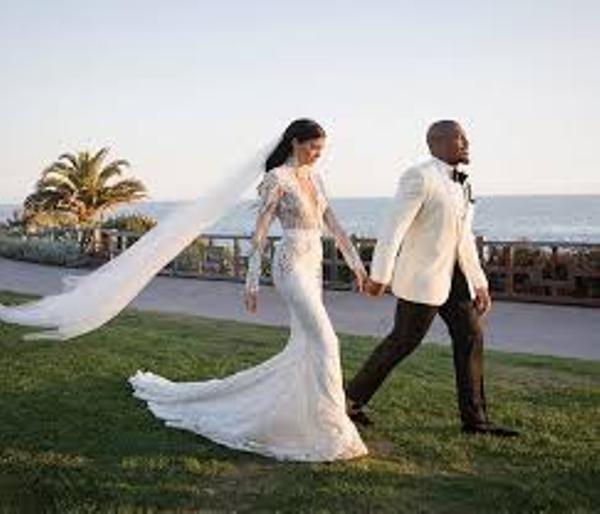 Also read Barbie Blank Confronted WAGS Star Sasha Gates For The Stealing Allegation On Nicole Williams' Bachelorette Party
All the guests were at their best. The couple said:
"We're both so full of love in this moment and we couldn't be happier."
The couple then proceeded on their honeymoon to Mexico. They decided to enjoy their time at Playa del Carmen, the coastal city in Mexico. The vibrant sea life and underwater caverns thrilled them and rejuvenated them.
Short bio on Larry English
Larry English is a former American football player who was drafted by the San Diego Chargers as an outside linebacker in the first round of the 2009 NFL Draft. Larry became the MAC Defensive Player of the Year in 2008.
His position is Defensive end and Outside linebacker. More bio…