Nicole Young, wife of music producer Dr. Dre files for divorce after 24 years of marriage!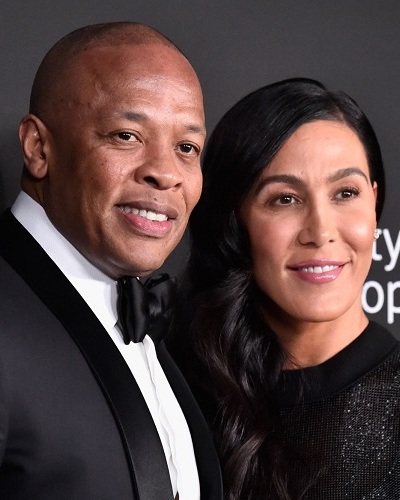 Coronavirus has taken the life of yet another celebrity marriage.
This time the affected couple is music producer Dr. Dre and his wife Nicole Young.
Nicole has filed for divorce from her husband Dr. Dre after 24 years of married life.
She filed her papers in the Los Angeles County Superior Court.
---
Dr. Dre and Nicole Young-the split
Another celebrity marriage has collapsed. It is that of the famous music producer Dr. Dre whose real name is Andre Young and his wife of 24 years Nicole Young. Nicole filed her divorce papers this Monday 29 June 2020 at the Los Angeles County Superior Court.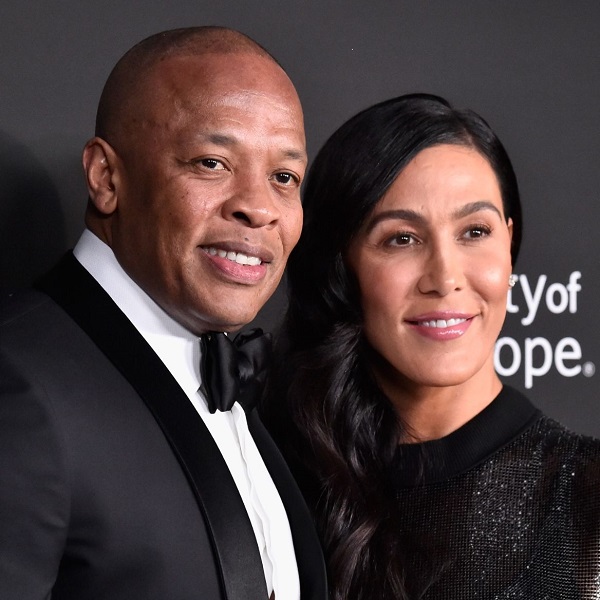 Nicole, 52 has put down the reason of divorce as irreconcilable differences between them. She has asked for spousal support from Dre.
He supposedly has a huge fortune which he collected as the rap group NWA member, solo rapper, music producer, founder of Aftermath Entertainment and Beats Electronics and as a co-owner of Death Row Records.
Additionally, he is also the CEO of Aftermath Entertainment and Beats Electronics. His net worth is estimated to be around  $800 million, according to Forbes.
They do not have any prenup, according to TMZ.
The couple's relationship timeline
Nicole Young and Dre met and began dating. They wed in the year 1996. This was Dre's first marriage but the second marriage for Nicole. Earlier, she was the wife of NBA player Sedale Threatt from 1992 to 1996.
Nicole and Dre, 57 share two children together. They are son Truice who is now 26 and daughter Truly whose age now is 21. Both are major and therefore custody issues might not arise.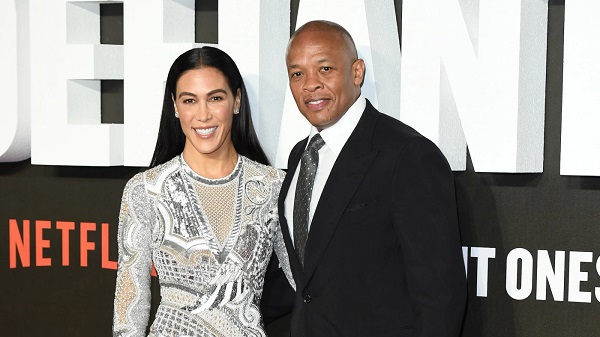 Nicole has no other children besides the two with Dre. But Dre has four children who are from his previous relationships. These four kids are daughters Tyra Young and La Tanya Danielle Young and sons Curtis and Marcel.
His other son Andre Young Jr. died in 2008 at the age of 20. The couple was together in public at the Tom Ford fashion show along with their daughter Truly. This was their last public appearance as a couple.
Career of the couple
Nicole's maiden name is Nicole Plotzker. She was born and grew up in California in the USA. She holds a Juris Doctor degree. Nicole is an attorney but it is not sure whether she was practicing now.
On the other hand, Dre is still in the music industry. He is an actor and a rapper and also a songwriter. He switched to producing records and became an entrepreneur and an executive in the music world.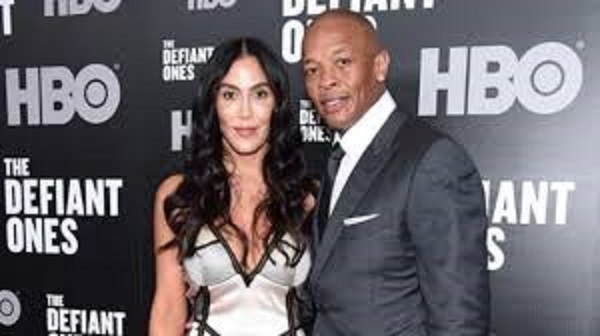 It was in 1985 that Dr. Dre launched his career in the music industry. He became a member of World Class Wreckin' Cru. But fame came to him when he started work with the gangsta rap group N.W.A.
He has several famous projects to his credit and these include The Chronic, Regulate…G Funk Era, Dogg Food, Let Me Ride, Nuthin' but a 'G' Thang, Dr. Dre Presents the Aftermath and many more such great ventures.
He has been successful in all the work that he took at hand. Dre collaborated with various big names in music such as 50 Cent, Eminem, Snoop Dogg, Xzibit, Knoc-turn'al, and the collaboration has been fruitful.