Nigel Ng Who Raised To Fame With His Fictional Character Uncle Roger Was Punched In An Alleged Racial Attack! His Relationship, Career, And Net-worth!
Nigel Ng, a Malaysian stand-up comedian skyrocketed to fame with his fictional character, Uncle Roger. He blew up on the Internet after his fictional character reacted to a BBC's egg fried rice video. His viral video has more than 11 million views.
Many of the new visitors of his video may not know but Uncle Roger is only a fictional character he created. Moreover, he has also created other characters like aunty Helen who Uncle Roger now calls his ex-wife.
Nigel Ng got punched in his nose
Recently, the comedian Nigel Ng has been assaulted. He thinks that could be an alleged racial attack. The comedian described a stranger attacked him near his home in Hammersmith, West London.
After the incident, he stated:
 'was just trying to punch an Asian face'.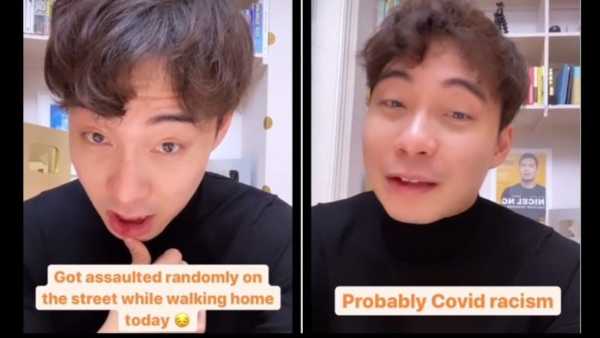 Furthermore, he illustrated it could be because of the ongoing pandemic of COVID-19, as its root is from the Chinese wet market. The YouTuber posted a chain of the Instagram story showing his bruised chin and scarred lips.
Ng further explained:
 ''I was just walking home from lunch today and this random guy just came out and punched me in the face. I'm guessing probably Covid racism-related? Which is really, really shitty. Good thing he wasn't a great fighter because it could've been a lot worse, I could be in the hospital.'
He explained the incident saying the man was on the bike when he shouted "You know what you did?". The comedian then explained this can be an alleged racist attack as he doesn't know this guy.
Moreover, he mentioned that guy also probably did not know him either. He also stated he could not feel safe in his own home environment. He has already reported the incident to the police and they took his details.
You may also read- Marcel Somerville targeted by a machete gang in East London!
His relationship
Ng is most probably single recently. Going through social media, it seems like he maybe not be with anyone. Meanwhile, in his videos, he does not talk about his personal life or relationship.
However, in one of his guest appearances on the video of another YouTuber, Shu, he mentioned he is divorced in real life. Ng could be just playing around on the video or actually telling the truth.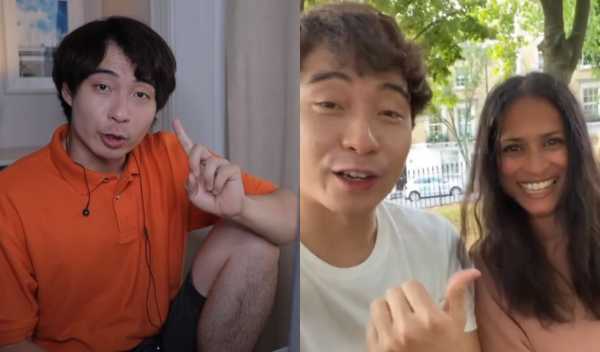 After the video of him reacting to Hersha Patel went viral, they collab. And that was when people started shipping them. Both of them later clarified they are just friends and Hersha is actually married to her husband.
Nigel Ng rise to stardom and net-worth
He raised to fame after he reacted to Hersha Patel cooking egg fried rice. Afterward, the video started getting millions of views and it was everywhere on Facebook, Pinterest, and Twitter.
Ng first started his career as a stand-up comedian. Later he joined the social media platform, YouTube. He had around 9,000 subscribers before one of his videos blew up on the Internet.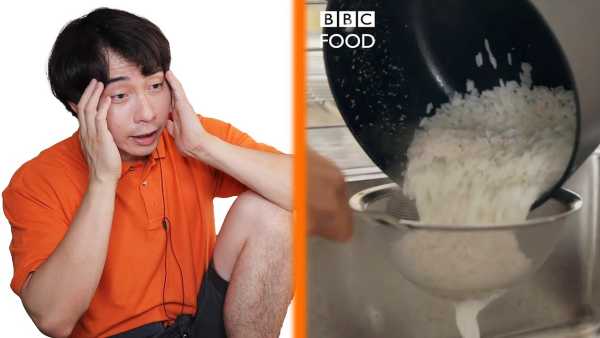 People really loved his fictional character, Uncle Roger. Uncle Roger is a middle-aged Chinese man who wears an orange Polo-shirt. He also reacts to many egg fried rice as it is his favorite dish.
Uncle Roger has other several videos like finding love on Tinder. Currently, Ng has more than 2 million subscribers on his channel.
You may also read- Brittany Nicole Poteet, a pro wrestler attacked her ex-boyfriend with a metal dog chain!