Niki Schwartz-Wright happily married to Will Greenberg! Know about her net worth, social media, biography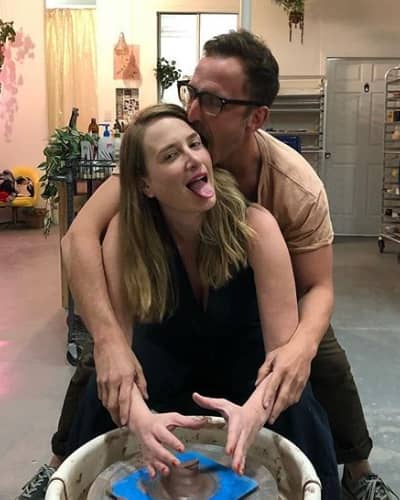 Niki Schwartz-Wright is a producer and writer. She is also a freelance writer. As a producer, she has produced Valley Trash, Abby's, Speechless, The Grinder, The Goldbergs, Oh Baby, and I Love You!.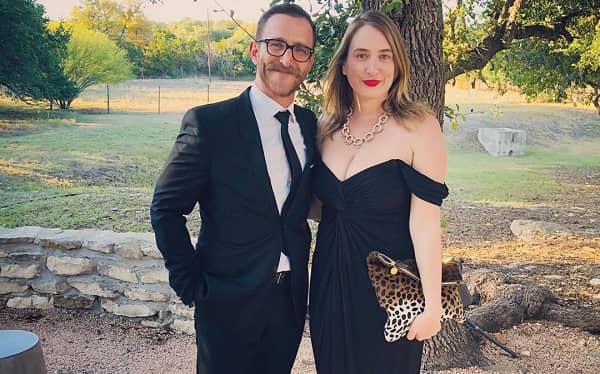 Currently, Niki's new series Valley Trash is coming soon and Jason Lee is going to work in the lead role. This series is written by Niki and hails from Universal TV. This series is about a working-class 14-year-old, Abby, who is accepted to a prestigious private Los Angeles high school.
As per Deadline,
"Neither she nor her hard-working, financially strapped parents are prepared for the culture shock they're about to experience when Abby is thrust into a world occupied by a bunch of brilliant, snobby, rich kids who want nothing to do with her, her family, or their 818 area code," 
Niki Schwartz-Wright and Will Greenberg's wedding
Niki Schwartz-Wright and Will Greenberg walked down the aisle on 29th July 2012. They exchanged vows in front of their friends and family in Los Angeles.
On 29th July 2019, she wished him on their marriage anniversary and wrote,
"Married this guy 7 years ago today. Don't think I'll ever get over his appreciation of desserts. Me and cheese cake compete for his love and I'm fine with it."
They are happily married to each other. She shares his pictures on Instagram. Together they have a daughter named Peach Ethel Greenberg. She was born in May 2020. After her birth, Niki and Will both posted about her.
Niki shared a series of her picture and wrote on Instagram,
"Meet Peach Ethel Greenberg, aka, PEG. Everything else in the world has faded to grey and the only thing I see in color is Peach. You guys are gonna love this chick."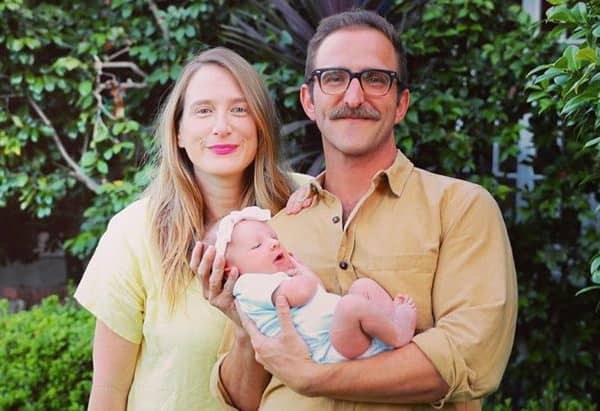 Also read Graham Smith, CEO of Republic Organization rubbishes Meghan Markle's claim that her wedding to Prince Harry generated revenue for the UK!
How much is the net worth of Niki Schwartz-Wright?
The estimated net worth of Niki Schwartz-Wright is $1 million. She has worked as a writer in Valley Trash, Abby's, Speechless, The Grinder, The Goldbergs, The Office, The Hard Times of RJ Berger, 10 Things I Hate About You and Oh Baby, I Love You!.
For 7 episodes, she worked as a story editor on The Office. She worked as an assistant for This Might Hurt and How's Your News?: One the Campaign Trail. 
Her husband Will Greenberg has an estimated net worth of $1 million. He has worked as an actor in Modern Family, Maybe I'll Vote This Year, The Office, Christmas Bounty, Chozen, Mamarazzi, Down Dog, The Grinder, and many others.
Niki Schwartz-Wright on social media
Niki Schwartz-Wright has around 1.4k followers on Instagram. She is following personalities like Sarah Cooper, Abby Elliott Kennedy, Jordan Firstman, Padma Lakshmi, Ryan Heffington, Bojana Novakovic, Jessica Yellin, and many others.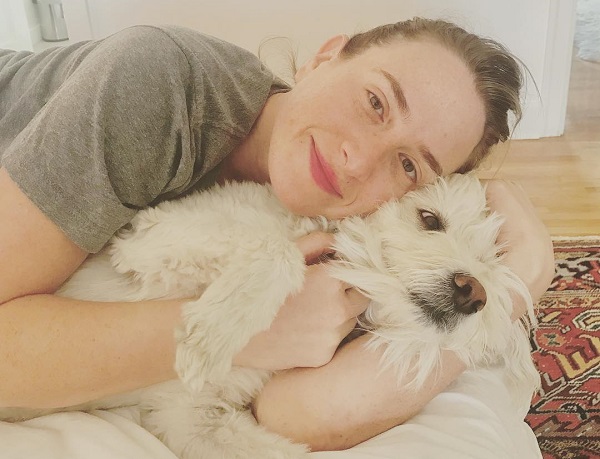 She uploads pictures with her friends and family. Also, Niki has a dog and uploads multiple pictures with the dog. Her dog Mabe turned 10 on 2nd July 2020, she wished her and wrote,
"My first born child Mabel turns 10 today! Will and I have been obsessed with her since the minute we took her home on a whim. She's a super model who thinks she's a street fighter and has turned out to be a surprisingly wonderful big sister to Peach. She's a really good person and today she gets a steak."
She has different places with her husband. On 1st July 2018, she went to Camden, Maine, and posted a picture of boating. She wrote,
"Goodbye, Maine. I'll be tryna do ya accent fa the next week, yup. ✌️"
Also read Beautycon CEO Moj Mahdara and her work in the beauty industry! Know about her married life with Roya Rastegar and children, social media, biography
Short bio on Will Greenberg
Will Greenberg is an American actor and comedian best known for playing the character of Todd Hinkle on TBS's hit comedy, 'Wrecked'.
His comedic timing on shows is highly admired. Read more bio…