Nikki bella and John Cena are Engaged!!! Couple after dating for almost 5years, took relation to Next level…Nikki taking time off from Wrestling! She is Pregnant and Know all the Details regarding Relationship, Career, Everything!!
The happy news in Nikki Bella and John Cena's life is blossoming day by day. Nikki was proposed by John Cena on National Television! The whole world witnessed the proposal as it was broadcasted. He finally put the Ring on her finger!! Let's Know more about the Proposal.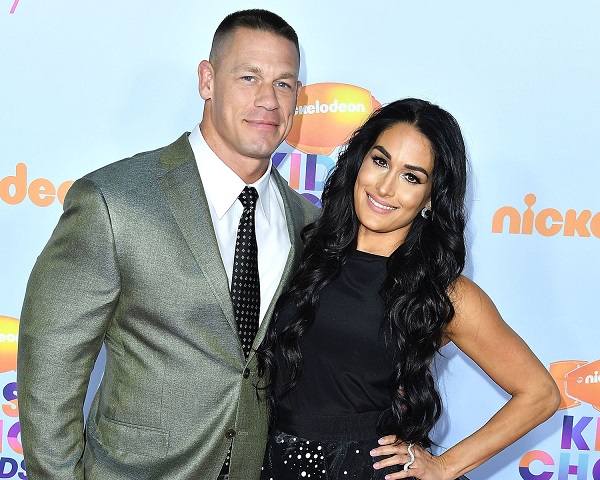 Dated for five years
The couple was having an affair for five years before the proposal.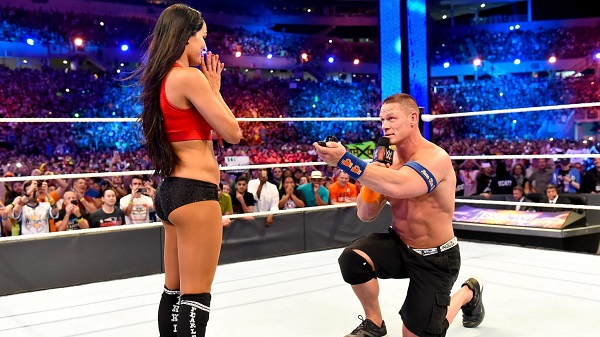 John Cena, Nikki's longtime boyfriend proposed her after their match. They defeated The Miz and Maryse in a tag team match at WWE's WrestleMania in Orlando. Bella was unaware of the fact that John will be proposing her. She said,
"It was shocking, but amazing. I totally understand now when they say it's like one of the top three most amazing moments of your life. I have never felt what I felt that way before. It truly was magical. Just absolutely magical."
That night will remain one of the best moments ever happened in her life. Even the fans were surprised as they came to watch WrestleMania were not aware of this. They came for an action-packed night.
Bella had a feeling that John may propose
Nikki Bella shared that she had a feeling that John Cena might propose at Sunday's WrestleMania 33 when she saw mom sitting in the front row for the first time. But she was not sure so she was focused on her match. She said,
"There was a lot of speculation. But his mom was sitting front row – first time she's ever been to a live wrestling event in 16 years. So I was like, 'Maybe this is for me …' "
Cena's mom witnessed the Proposal
Cena's mom was present in the WrestleMania to witness his son's big moment. And after the match when Bella saw John bring out the ring, she was speechless. She said,
"I forgot how to breathe and I got really nervous. And then I said yes."
Bella also shared the details of her engagement ring. It was a 4.5-carat ring with the round-cut stone and channel-set band had a special meaning for Bella,
"Four a half years, four and a half carats. I had a lot of patience for this."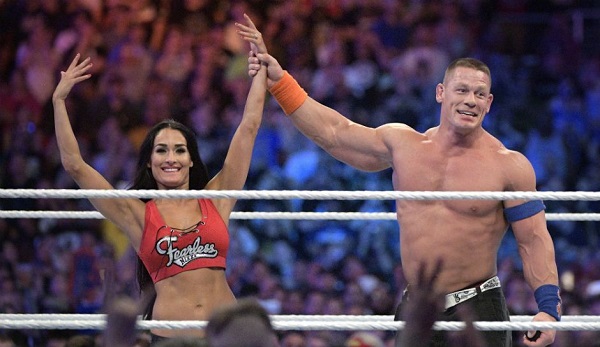 Cena planning to propose for a year and a half?
Cena did not decide all of a sudden to propose his darling. He said that he has been planning for this moment for a year and a half. He said,
"I found the absolute right person. A strong person that I consider an inspiration, an equal. Somebody who, when I'm feeling down, picks me up. Somebody when she's down, I can pick her up."
Bella added,
"I was shocked and I couldn't have said 'yes' quick enough. It's where we met. It's our passion, it's our life and so, for me, it was kinda like he's my prince charming and he's just saying I want her to be my queen at her home and in front of our family. Honestly, I couldn't have asked for it to be any other way. It was perfect."
Nikki about marrying John
Nikki shared a beautiful picture of her and her fiancee via her social media handle. She captioned,
"I never thought I would use this emoji. A dream come true! My Prince Charming has made me his Queen in a place we call home. I'll never, ever forget this moment!"
She also made all his female-fans jealous by saying,
"I want him next to me my whole life. I can't live without him."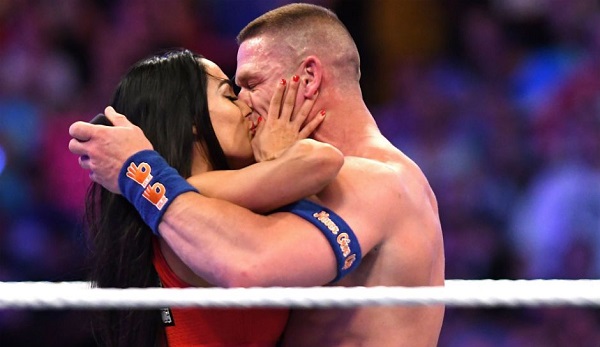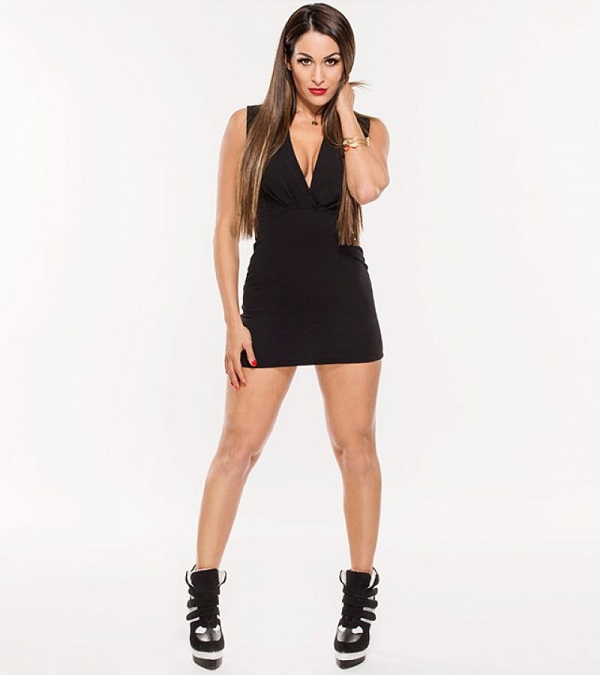 Short Bio on Nikki Bella
Nikki Bella is a famous American wrestler, actress, and model. Her real name is Stephanie Nicole Garcia-Colace. She is best known for her time in WWE Raw and WWE SmackDown. Nikki is the twin sister of former wrestler and model Brie Bella. She is famous as Bella Twins, a tag team with her sister Brianna. More bio…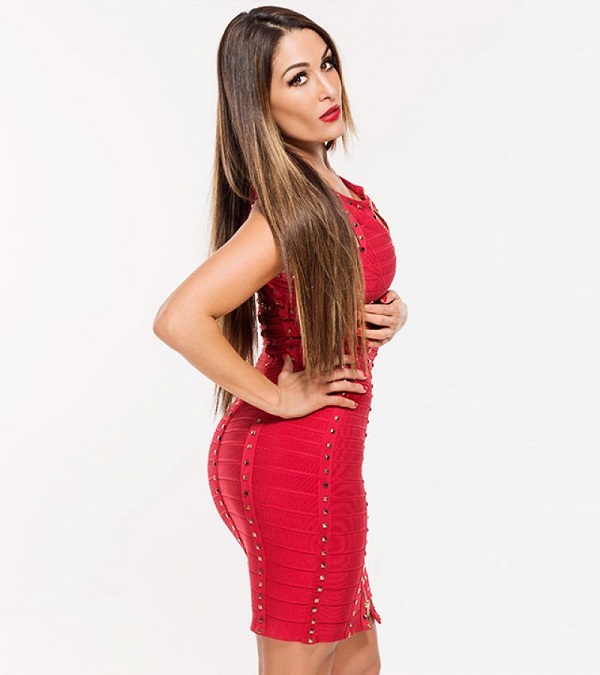 Short Bio on John Cena
John Cena, best known as WWE Superstar John Cena, is an American professional wrestler best known for his times on WWE Raw and WWE SmackDown. He is also a reality television show host, rapper, and actor known for his roles in the movies The Marine, Legendary, Fred: The Movie and 12 Rounds. More bio…