Nikki Bella and Artem Chigvintsev release a steamy YouTube video to make their relationship official!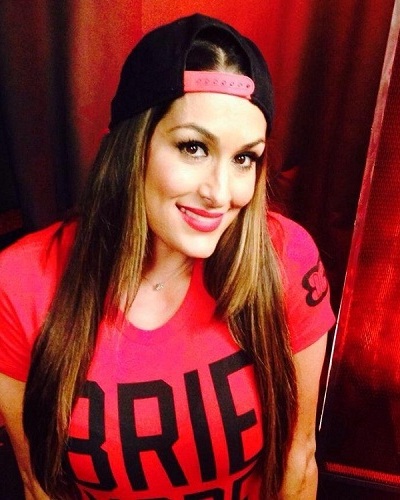 After Nikki Bella broke up with John Cena in April 2018, everyone was wanting to know who the next man would be in Nikki's, life.
People speculated that she is probably dating a Russian dancer and her former Dancing with the Stars dance partner Artem Chigvintsev.
The couple first confirmed on their Instagram. But they have made it official by walking the red carpet together.
Nikki Bella and Artem Chigvintsev – their official red carpet walk
Nikki Bella, 35, and Artem Chigvintsev walked the red carpet of the 2019 Nickelodeon Kids' Choice Sports Awards on Thursday 11 July 2019 night together. This comes nearly four months after their social media confirmation.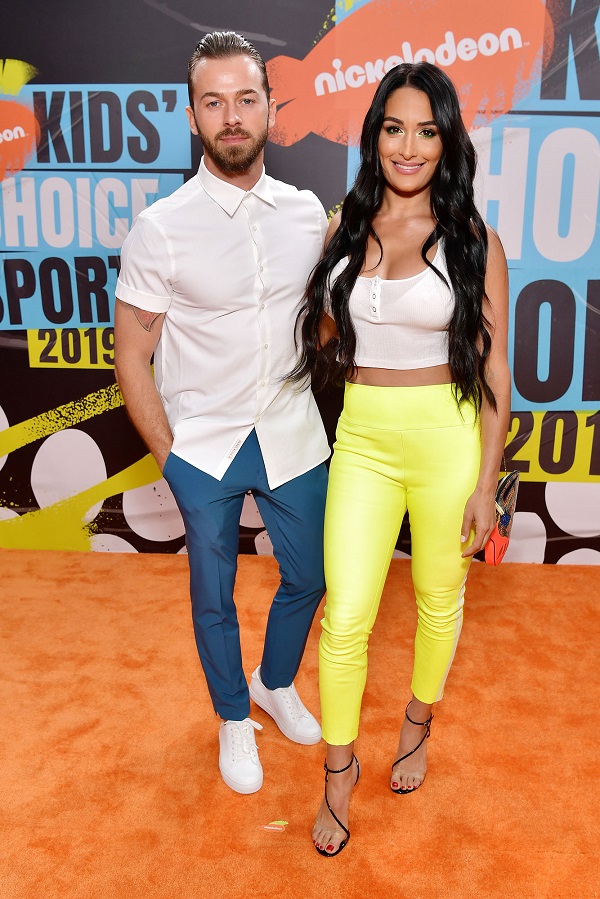 The couple looked extremely happy to photographers at the Barker Hangar in Santa Monica, California. They hugged and kissed each other for the shutterbugs!
Nikki Bella was in neon-yellow high-waisted leather pants which had a racing stripe detail. She wore a cropped white cotton tank with black stilettos. Artem, 37 was wearing a short-sleeve white button-down T-shirt and slim-fit blue dress pants with white sneakers.
Artem Chigvintsev and Nikki Bella gush about each other
The couple is happy together. Nikki said:
"Artem's aura and energy, he's so calming and relaxing. I'm like the Tasmanian devil, I need someone with his energy to make me stop and be present. … He's so adorable and sweet."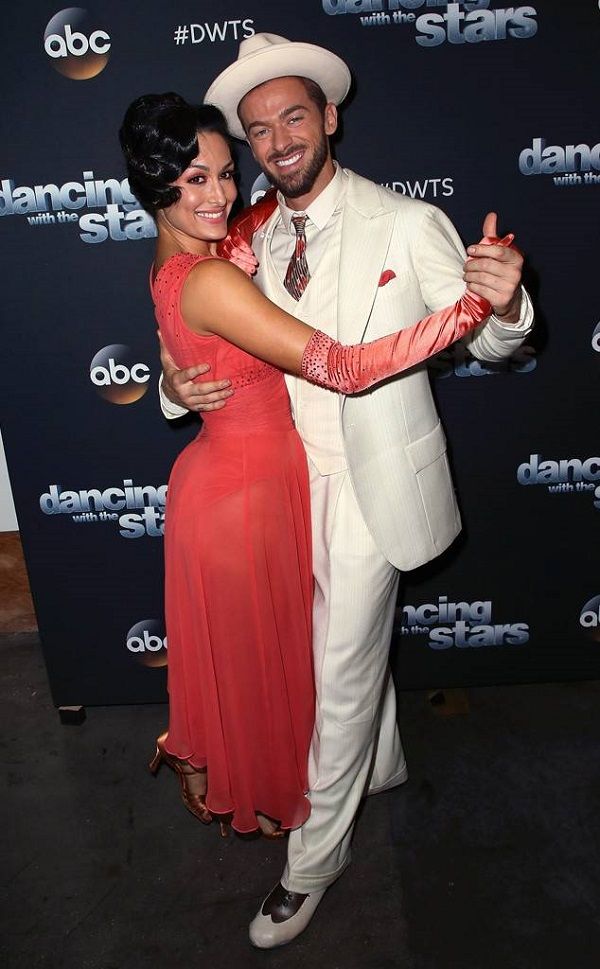 Artem stated:
"I think she's the exact opposite of me. What I'm missing in my life, she fulfills."
Artem Chigvintsev and Nikki Bella – their love story
Nikki and Artem were paired together on the show Dancing with the Stars in the year 2017. In April 2018, Nikki had called off her engagement to wrestler John Cena. He had earlier in April 2017 proposed to her in the ring after Wrestle mania 33. After her engagement to John was called off, Artem and Nikki got close and began dating.
In December 2018, rumors of their relationship began to put up their heads but the couple decided to stay silent on it. It was in March 2019 that Nikki confirmed on her Instagram that they are a couple.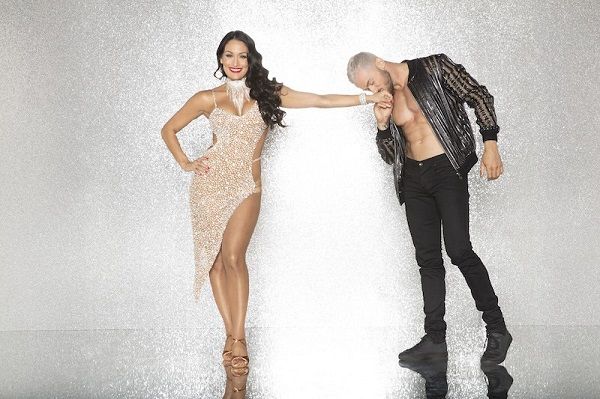 They were on multiple outings together, but Nikki had said on her podcast:
"We are not engaged, we are not married, we're not boyfriend and girlfriend, we don't say, 'I love you,' "
Artem had added:
"It's getting serious,"
Nikki Bella and Artem Chigvintsev – their steamy video
After their red carpet debut together, now the two have put up a steamy video on the YouTube channel of Nikki and twin sister, Brie Bella. The video shows, the couple in a seductive dance to Rita Ora's 2018 song "Let Me Love You."
Nikki said that they made the video to tell the world that they are officially a couple now. Artem had choreographed the dance moves and he said:
"It was a very stressful three days, but we managed to put [out] a really, really, really good dance,"

"I hope you guys like it because I think it's very special for both of us for various reasons… It's very personal."
He added:
"I think the very special part of this dance is definitely the very ending of it, which we're obviously not going to reveal… It's very dear to both of our hearts and it's, God, it's just so emotional. It's crazy… It makes you feel a certain way and I think when you see it, it makes more sense… It's one of those dances that you feel very vulnerable about and I think what really is special about it at least to me."
So the couple is slowly but steadily opening up about their relationship!
Short Bio on Nikki Bella
Nikki Bella is a famous American wrestler, actress, and model. Her real name is Stephanie Nicole Garcia-Colace. She is best known for her time in WWE Raw and WWE SmackDown. Nikki is the twin sister of former wrestler and model Brie Bella. She is famous as Bella Twins, a tag team with her sister Brianna. More Bio…
Source: people, pop culture