Nikki and Brie Bella's Brother JJ And His Wife Lauren "Lola" Garcia Announced Their Split!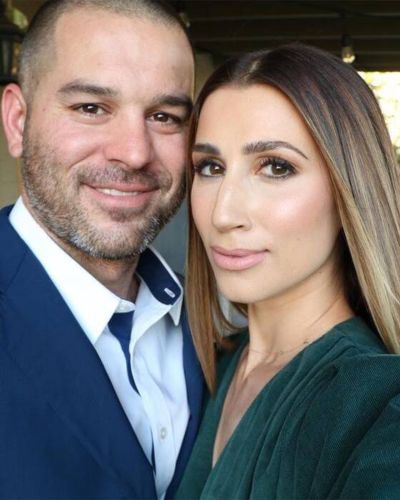 JJ and his wife Lauren "Lola" Garcia have recently announced their split through their Instagram.
Brother of Nikki and Brie Bella JJ and Lauren has asked for privacy and respect. 
After the split announcement, Lauren also posted about her anxiety during the split. 
---
JJ and Lauren "Lola" Garcia announced they are ending their marriage through their social media. The couple who have two children have been through a lot of ups and downs in their married life.
As they are tapping out of their marriage, they are asking for privacy and respect. Lauren who tied the knot with JJ revealed she wanted to get as transparent as possible with her possible.
JJ and Lauren announced their divorce
After 10 years of marriage, JJ and Lauren decided to go their separate ways. On July 20, Tuesday, they went to Instagram to reveal the news of their split. They started the post by saying how their fans know about their rocky path for the past few months.
Furthermore, she also added:
 "and although it's been something I've been personally trying to navigate, I want to be as transparent as possible since I share so much of my life with you."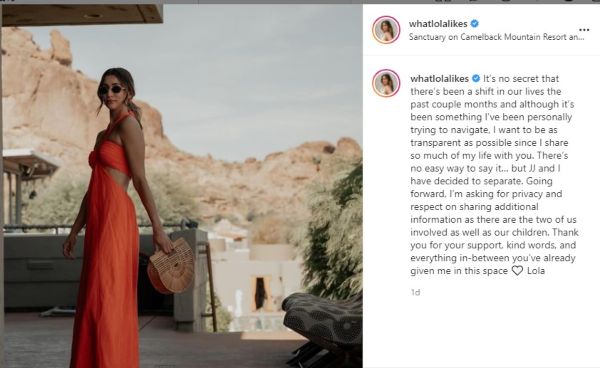 Lauren also added there is no "easy way" to break the news of their split. Additionally, she also asked for privacy and respect for now as it relates to their reason for the split.
The social media influencer ended the message by saying:
"Thank you for your support, kind words, and everything in-between you've already given me in this space," 
After announcing their split, she also opened up about "anxiety is through the roof". Meanwhile, JJ has yet to say anything about the split with his baby's mama.
Ups and Downs in their relationship
On Tuesday, JJ posted on Instagram revealing he's visiting distilleries in Tennessee. On April 23, he celebrated 10 years of marriage with Lauren saying he is blessed to call her wife for the last 10 years.
He also added from traveling to having amazing kids, he is looking for doing much more in the coming days. Unforurtunetly, after a few months the couple decided to go separate ways ending their decade-long marriage.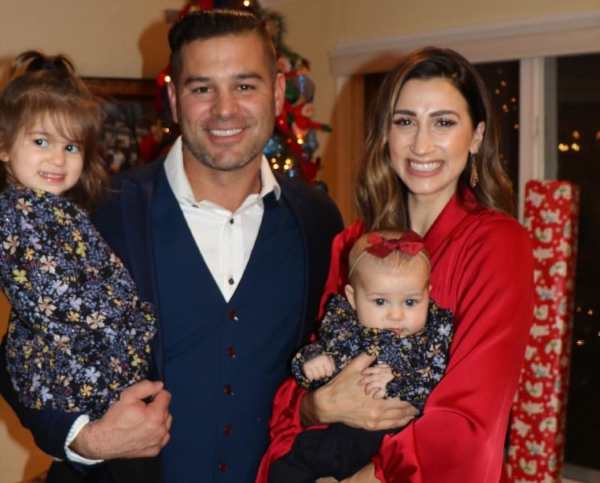 They have a 4-years, old daughter Vivienne James Garcia and 2-years old daughter, Jude Garcia. The former couple previously appeared on Total Bellas, alongside his twin sisters and the rest of the Garcia family. In the last season, the siblings got into an argument over politics.
Meanwhile, Nikki and Brie also decided to reconnect with their father Jon Garcia. In recent weeks, both Nikki and Brie are showing love and support for both JJ and Lauren.
More About Nikki Bella
Nikki Bella is a famous American wrestler, actress, and model. Her real name is Stephanie Nicole Garcia-Colace. She is best known for her time in WWE Raw and WWE SmackDown. Nikki is the twin sister of former wrestler and model Brie Bella. She is famous as Bella Twins, a tag team with her sister Brianna. See more bio…