"Al Rihla" journey to Mt. Everest! Nims Dai & team to take the FIFA World Cup Qatar 2022 match ball to the top of the world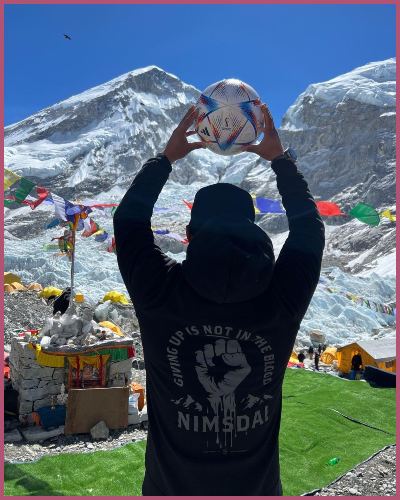 2022 FIFA World Cup is scheduled to be the 22nd running of the FIFA World Cup competition
The event is scheduled to take place in Qatar from 21 November to 18 December 2022
The World Cup match ball has taken to the top of the world i.e, Mt. Everest
---
The FIFA World Cup Qatar 2022 is on its approach, while football fans have been looking forward to it with bated breath as well.
It's a month-long festival for football lovers which comes once in four years. The event will be hosted in Qatar, making it the first World Cup ever held in the Arab world.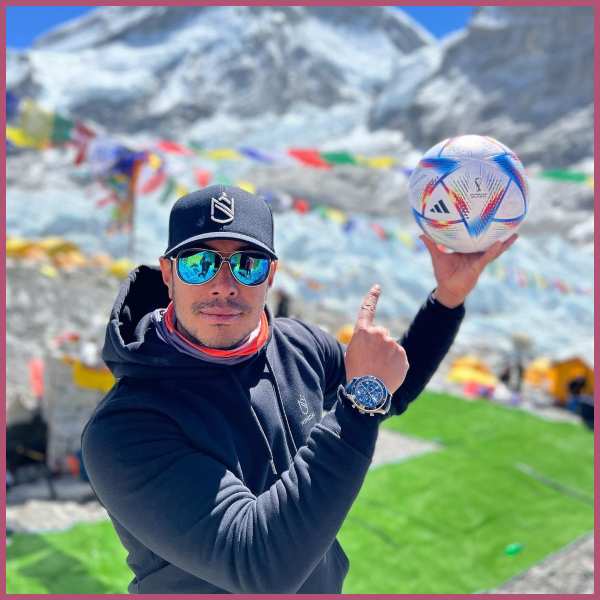 It will also be the second World Cup exclusively held in Asia, following the 2002 event in South Korea and Japan.
This year, everything is happening for the first time, as the World Cup match ball has also taken to the top of the world i.e, Mt. Everest, for the first time in the history of the tournament.
What ball is used in the 2022 World Cup?
"Al Rihla" is the official match ball of the 2022 FIFA World Cup. It is the 14th successive ball that sportswear giant Adidas has created for the FIFA World Cup.
Al Rihla is an Arabic word that means "travel," and it was inspired by Qatar's architecture, famous boats, and flag. Similarly, only water-based inks and glues were used to create the ball.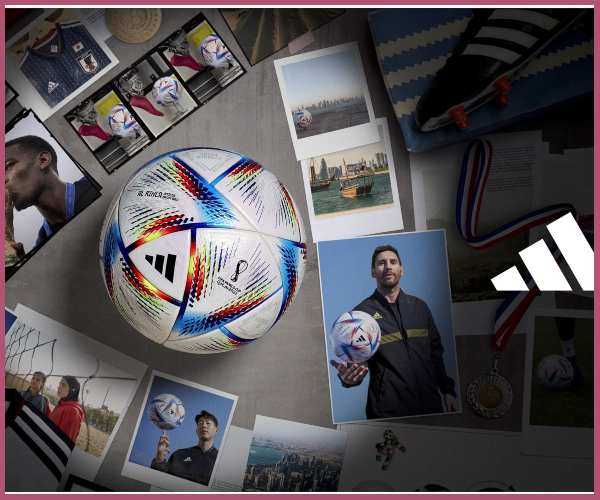 A company confirmed,
"Designed after rigorous testing in adidas labs, wind tunnels, and on-pitch, Al Rihla provides the highest level of accuracy and reliability on the field of play, due in part to its new panel shape and surface textures."
They also stated that 1% of Al Rihla's net sales will go to the Common Goal movement, to help drive social change and support grassroots football communities worldwide.
Also read "Soccer player Rose Lavelle won't play for Washington in World Cup! Her family, net worth, match…"
The "Al Rihla" expedition to Mt. Everest
The holder of multiple mountaineering world records, Nirmal Purja, popularly known as "Nimsdai" and his team taking FIFA World Cup's official football "Al Rihla" to Mt. Everest.
On April 17, Nims took to social media platforms to share the scornful moment with a lengthy message. The message began,
"Journey to the top of the world. I'm proud to be helping 'Al Rihla' – the official World Cup 2022 Match Football – on its journey to the top of #Everest,"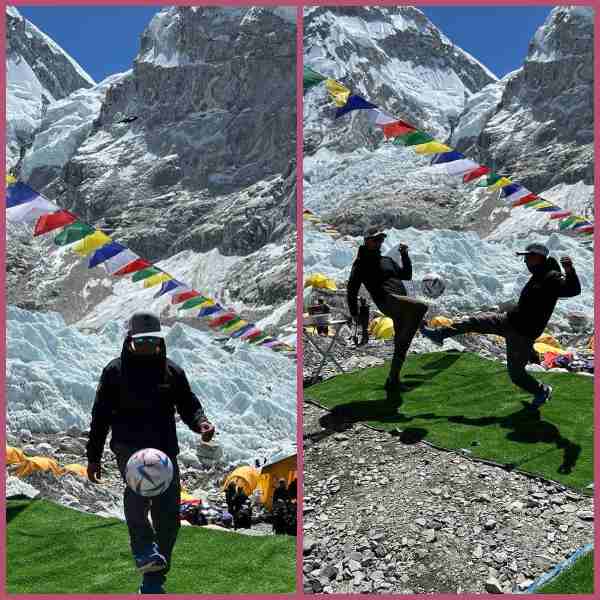 He then added,
"Sport is about uniting people and supporting each other – it shows us that no matter where we are from, we can come together and create something great,"
He and his teams attempt to climb Everest along with Al Thani, as she becomes the first Qatari woman to attempt climbing to the top of the world. Thani is going on an expedition to take the Qatar FIFA World Cup Match Football up into the Death Zone.
Also read "Top 10 Footballers to look out for 2018 WorldCup"
According to him, the ball has already gone all the way to base camp. They even get a chance to have a bit of a practice kick around.
Short bio on Nirmal Purja
Nirmal Purja aka Nims Dai is a renowned mountaineer, actor, and former Gurkha soldier from Nepal. He is the holder of multiple mountaineering world records.
Purja is popular for having climbed all 14 eight-thousanders. The 14 mountains which are more than 8,000 meters (26,247 ft) in height above sea level in a record time of 6 months and 6 days with the aid of bottled oxygen.
Besides, he is popular for his unreal Netflix Documentary, 14 Peaks: Nothing Is Impossible. The movie became one of the most viewed documentaries on Netflix globally in the first week of its release. See more…