Ninety-two-year-old Barbara Bush decides for only comfort care! Know why she chose no further medical interventions!
Barbara Bush's health and the official statement
The oldest surviving US First Lady Barbara Bush has been ailing for quite some time now. Old age has affected her and she has now opted to no longer seek any further medical treatment following the series of recent hospitalizations for various health problems.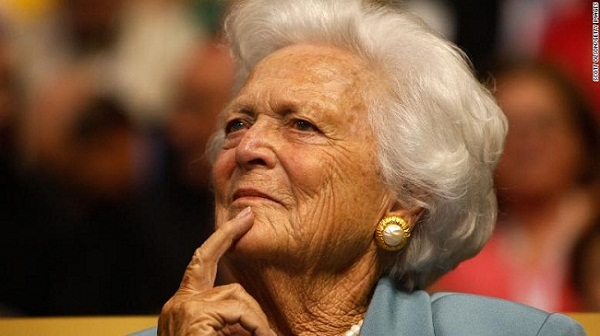 On 15 April 2018, the office of her husband the former US President George H.W.Bush released a statement which read as follows:
"After consulting her family and doctors, Mrs. Bush, now age 92, has decided not to seek additional medical treatment and will instead focus on comfort care. It will not surprise those who know her that Barbara Bush has been a rock in the face of her failing health, worrying not for herself — thanks to her abiding faith — but for others," 
The statement to US Weekly further stated:
"She is surrounded by a family she adores, and appreciates the many kind messages and especially the prayers she is receiving."
Her husband was the 41st President of the US and was in office from 1989 to 1993. Her son, George W. Bush was the 43rd US President.
Her recent health scares and hospitalizations
Barbara Bush has been struggling with health problems in the recent years. In January 2017, she was admitted for bronchitis to the Houston Methodist Hospital in the Texas Medical Center. She was admitted as a precaution after experiencing 'a cough and fatigue'.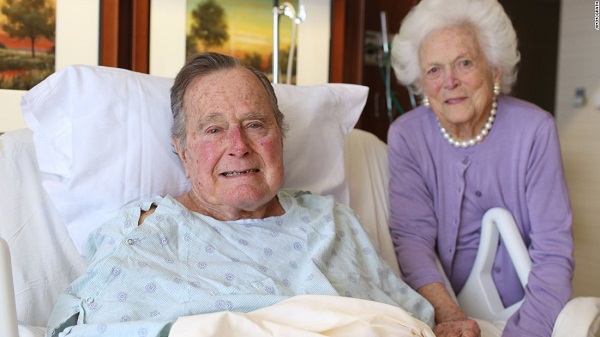 Her husband and former Navy Aviator was also admitted to the same hospital for shortness of breath and pneumonia a few days prior to her hospital stay. His spokesperson McGrath said:
"Doctors performed a procedure to protect and clear his airway that required sedation," 
They had received the good wishes of the US political circle including from Barack Obama and Bill Clinton.
George Bush Sr. could not attend the newly elected President Donald Trump's inauguration the same month since the doctors advised him not to due to poor health. He had written a letter to the President on behalf of him and Barbara:
"Barbara and I are so sorry we can't be there for your inauguration on January 20th. My doctor says if I sit outside in January, it likely will put me six feet under. Same for Barbara, so I guess we're stuck in Texas."
Their February recovery
The couple did make some recovery in February and were able to attend the Super Bowl where they received a standing ovation. George Bush Sr. was in a wheelchair and was given the honor to flip the coin and the Atlanta Falcons got the chance to play.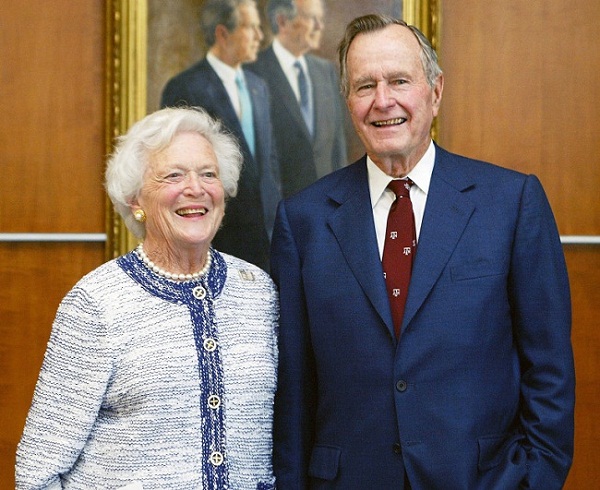 Barbara's work as the First Lady
Barbara is best known for her charitable and humanitarian efforts. She had campaigned to improve the literacy in the 1980s. She was involved with many literacy organizations, served on literacy committees and also chaired many reading organizations.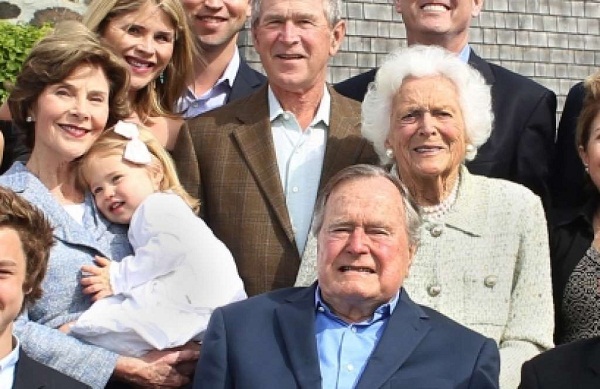 She aided the development of the Barbara Bush Foundation for Family Literacy. She had wanted to eliminate illiteracy and worked towards this goal. She had always stressed the importance of reading aloud to children. She is the honorary chair of the Foundation while her children Jeb and Doro Bush re co-chairs.