Superhuman Nirmal Purja aka Nims Dai's Netflix Documentary '14 Peaks' is unreal!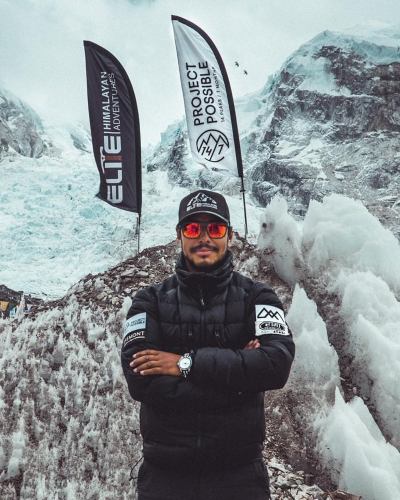 Nirmal Purja aka Nims Dai is up with the Netflix documentary 14 Peaks: Nothing Is Impossible
He climbed 14 peaks during the timespan of six months 
His documentary is making a buzz all around the world
---
Nirmal Purja known as Nims Dai from Nepal has come up with an unreal Netflix Documentary. The holder of multiple mountaineering world records is making a buzz with 14 Peaks: Nothing Is Impossible. He attempted to climb all 14 peaks in the world that are over 8,000 meters in six months' time. Nirmal beat the previous record which was of seven years time period.
Nirmal had his first mountain climbing experience in 2012 which might be the reason for his appetite for mountaineering. He said,
"Physically, I believe I have a natural gift. It doesn't matter how extreme the challenge is, I'm not going to give up. I can climb with no sleep or rest at all."
The first phase of the project
He named the first phase of his mountaineering project Project Possible where he is tackling the six mountains Annapurna I, Dhaulagiri, Kanchenjunga, Everest, Lhotse, and Makalu. When he tried climbing his first mountain Mt. Annapurna it is said that one of the three climbers dies trying.
Nims and his men climb in waist-deep snow and manage to the summit in late April. Likewise, his team members descended to camp for the night where they fina a climber from the other team stranded up. They head back up the mountain to rescue the man back to the camp from where he is sent back to a safe place in a helicopter.
For the next month, they reach Mt. Kanchenhunga where they try helping another man just 100 meters from the top of the mountain who was out of oxygen. But the man died in the arms of Nirmal. He kept his life in danger to save the man and tried descending down the mountain suffering from HACE (High-Altitude Cerebral Edema). He started hallucinating a giant Yeti.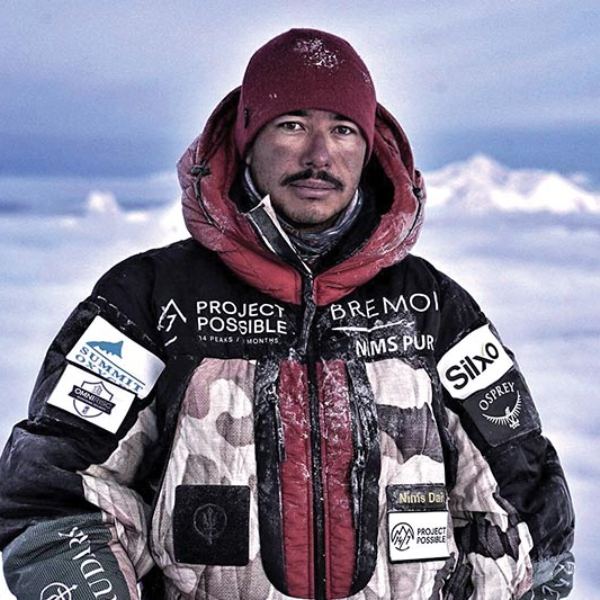 Likewise, he and his team climbed three mountains Everest, Lhotse, and Makalu within 48 hours at the end of May making a new world record. Surprisingly the tallest Mountain in the world Everest was crowded with people trying to climb it. Purja said,
"The queue was so intense, people were fighting,"
We could evident a high-altitude traffic jam from people fighting to conquer the mountain.
Also read Squid Game alert! Explanation audience deserves from the popular 2021 Netflix series!
Second Phase
After successfully completing the first phase, he headed to Pakistan for its five dangerous mountains. The first mountain he went for was Nanga Parbat where he slips and slides about 100 meters before managing to grab a random rope. With no fear of dying, he made it.
Mt. K2 is one of the most difficult peaks and to lift the team spirit, they opened some bottles and parted. They were joined by several discouraged climbers at base camp who made it.
Third phase
Nirmal Purja planned to conquer Shishapangma of Tibet for his third phase. He required permission from China which was denied initially. He urged his social media followers to write to the Chinese government and on 29th October he completed his journey in six months and six days.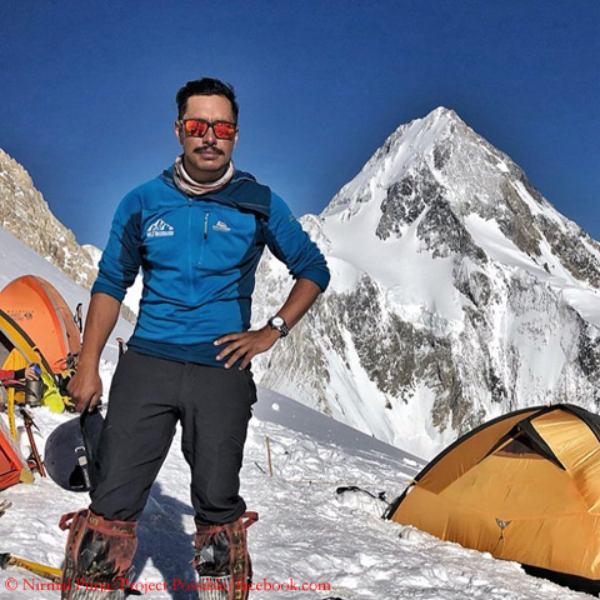 Purja called his dying mother from the top of the Mountain.
Also read What Is Netflix's 'Sexy Beasts' Dating Show? Everything You Need To About It!
Short bio on Nirmal Purja
Nirmal Purja is a renowned mountaineer, actor, and formal Gurkha soldier from Nepal. He is the holder of multiply mountaineering world records. He is also famous as Nims Dai.
Purja is best known for having climbed all 14 eight-thousanders, the 14 mountains that are more than 8,000 meters (26,247 ft) in height above sea level in a record time of 6 months and 6 days with the aid of bottled oxygen. Read more bio…