Nobara Kugisaki- Jujutsu Kaisen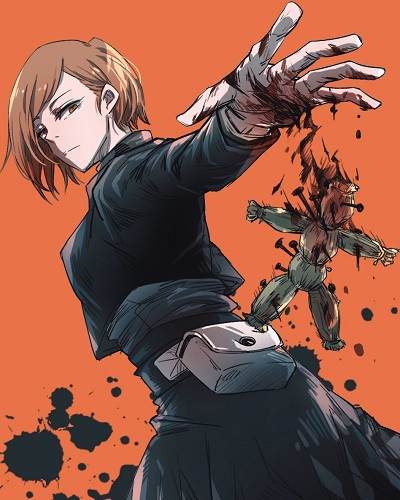 Who is Nobara Kugisaki?
The self-confident character, Nobara Kugisaki is from the Japanese Anime and Manga series, Jujutsu Kaisen. She happens to be a tritagonist of the anime series.
In the anime series, she is portrayed as a 1st-year student of Tokyo Metropolitan Curse Technical College.
Know the Voice Behind Kugisaki Nobara
– The Japanese Voice actress, Asami Seto from Saitama Prefecture provided the voice to the character, Nobara. The voice artist is popular in providing the voice to the Kagetsu Hakamada of Ro-Kyu-Bu! SS, Officer Jenny in Pokemon Sun and Moon, and Kasane Randall of Scarlet Nexus.
– Currently, she is with the talent management firm, Sigma Seven.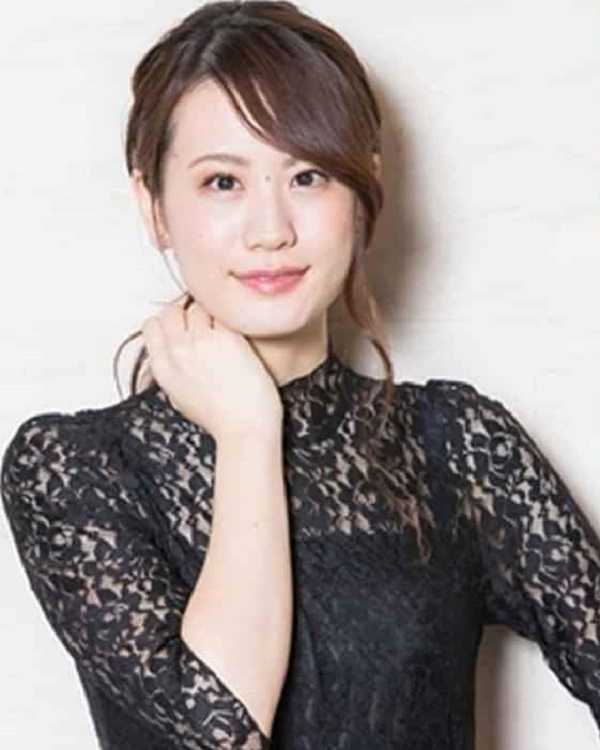 – The English dubbed voice is provided by the Filipino voice actress, Anne Yatco. She provided her voice to Hiromi Shirahane of Kuromukuro and Lilian and Bridgette of the TV show, Violet Everegarden. 
– Currently, she is represented by Micaela Hicks at Vox, Inc. She signed the agency back in October 2019.
Nobara Kugisaki- Birth Age, Parents, Family Background
Kugisaki Nobara was born on 17th August in Japan. Currently, she is 17 years old. Similar to the other character of the family, her family background is also a mystery in the series.
In the series, her grandmother is mentioned in the series. However, the details including her name of grandmom are not revealed yet. There is a possibility that her family background will unfold.
Nobara Kugisaki's Love Interest
The character, Nobara is single in the present context. Similar to other characters of the series, she has no loving feeling towards any male character of the series.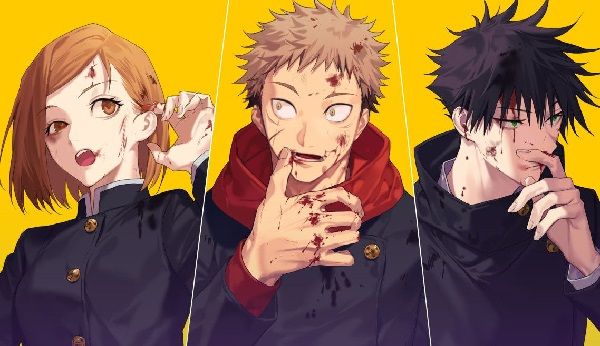 However, she shares a very friendly bond with Megumi Fushiguro and Yuji Itadori. In some of the episodes, she is shown teasing Megumi by pitching his cheeks.
Nobara Kugisaki
| | |
| --- | --- |
| Birth Day | 17th August |
| Birthplace | Japan |
| Age | 17 |
| Height/ How Tall? | 5 feet and 3 inches (1.6 m) |
| Eye Color | Orange |
| Hair Color | Ginger (Dyed) |
| Voice Artist (Japanese) | Asami Seto |
| Voice Artist (English dubbed) | Anne Yatco |
Special Powers & Abilities
High Skill Level- She is a highly skilled curse user in the series. Currently, she is a grade three sorcerer. After observing her skills, the third-year student, Aoi Todo recommended her to promote to Grade one along with Mei Mei.
Combat Skill- She is also a skilled combat fighter in the series. Deceiving her looks, she is capable to kick away 80 kg Yuji without any kind of effort.
Black Flash- She uses this technique by creating spatial distortion. This technique is 2.5 times powerful comparing with the normal hit. Also, the technique can immediately exorcise the curse within no time. She learned to use the technique during her fight with the cursed womb: Death Painting, Kechizu. 
Weapon Mastery- She is one of the characters of the anime, who uses different types of weapons. She uses weapons such as Hammer, Nails, straw dolls, and rubber mallet during her fight.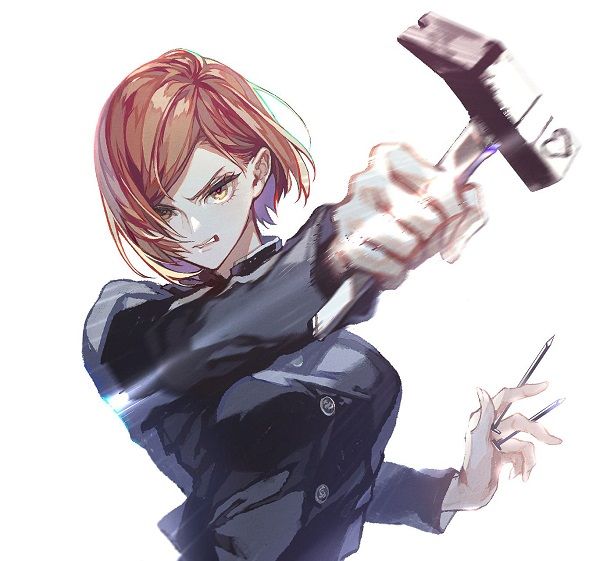 Body Measurements: Height & Weight
In the anime, the character has orange eyes with ginger-dyed hair. She stands at a height of 5 feet and 3 inches and has a decent weight.
Being a student of Tokyo Metropolitan Curse Technical College, she puts a blue jacket with blue skirts.
Notable Quotes
Cheer up guys, at least I'm here. 

I guess it's true that kids don't warm up to beautiful women.

Be happy, boys. I'm the woman in your group.
Also, read amazing facts about Black Clover's characters;  Leopold Vermillion, Klaus Lunettes, and Gauche Adlai.