Norman Reedus and Diane Kruger seen shopping in this Covid-19 outbreak! Get insight on their relationship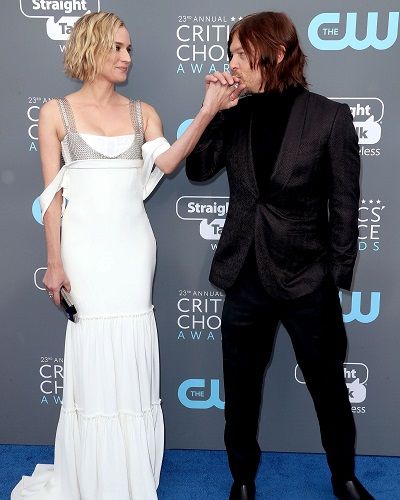 Even though this is a time of crisis as the world is battling against Coronavirus, but buying groceries and necessary items is also a must. On Sunday 5th April 2020, Diane Kruger and Norman Reedus were stopping at a supermarket to pick up groceries.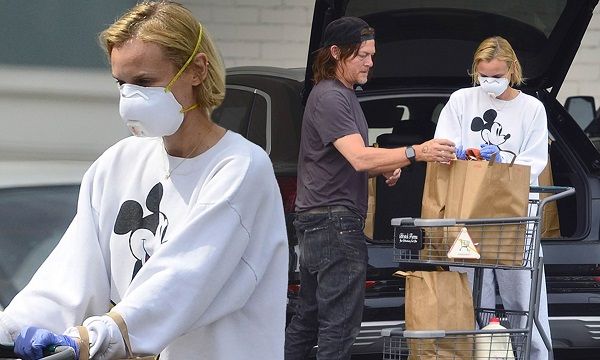 While picking the groceries, she was seen taking precautions like wearing a face mask and disposable gloves. Likewise, she was seen pushing a shopping cart full of purchases in brown paper store bags as she left the supermarket in West Hollywood.
Reedus was seen waiting for her in the parking lot and helped load the supplies into their vehicle.
Also read Jenna Bush Hager postpones the release of her tribute book for her grandparents due to coronavirus pandemic!
Norman and Diane's PDA in Malibu
As the celebrities have been staying in self-quarantine for days now, the love birds Norman Reedus and Diane Kruger took a break from self-quarantine as they ran errands.
Likewise, they were seen packing on some PDA as they took the motorcycle to a local gas station in Malibu, where they enjoyed some lunch in the parking lot. Norman and Diane went on the custom Powerplant Motorcycle before filling up the tank.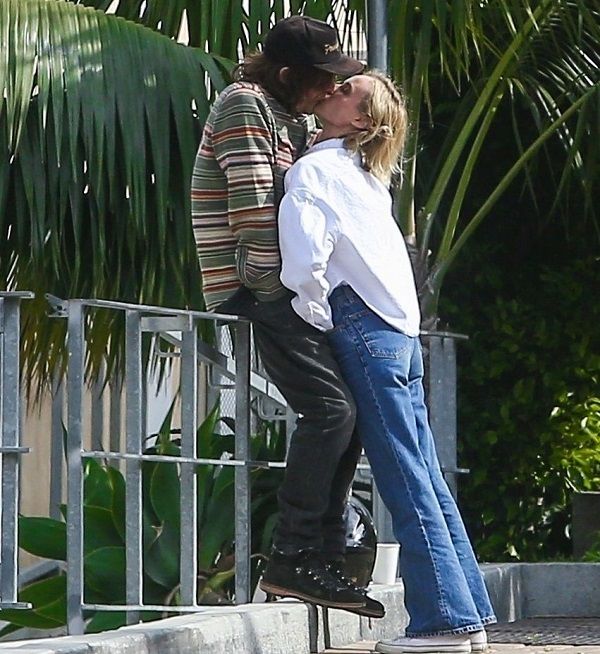 Norman brought out some breakfast burritos and coffee before they enjoyed their meal while sitting on the curb. She was wearing a cropped oversized white denim jacket, buttoned to the top. Similarly, she wore a high-waisted flared jeans and a pair of white Converse sneakers.
Likewise, her partner wore a long-sleeve button-down shirt with orange and green horizontal stripes. He completed the look with a brown baseball cap, black denim jeans, and matching shoes.
Norman and Diane's relationship
In early 2015 there were rumors circulating that the two co-stars of indie drama Sky, Norman and Diane are dating. They were spotted making out in an East Village bar but they denied the rumor.
After that in February 2017, they were photographed in New York taking bags out of the trunk of a car, as if they had just returned from a trip together. In March, the two were spotted kissing.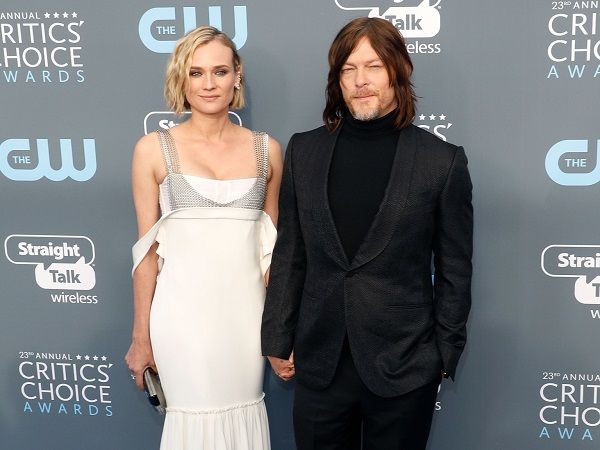 In November 2018, Norman and Diane were blessed with a daughter. However, they have not disclosed any detail about their daughter and are protective of her.
But Diane has shared pictures of her daughter and she wrote,
"Even in times like this I must show her to stop and smell the roses (I mean obviously not a rose but whatever this is, ha) ♥️."
Also read Shawn Marie, ex-wife of the late drummer of The Beach Boys band, Dennis Wilson! Their relationship, son, marriage, divorce, and deaths!
Diane Kruger new house
Diane along with her partner bought a 7,700 square-foot, three-floor house in Hollywood Hills mansion for $8.5 million. The house was originally listed for $13 million.
Diane's net worth is $24 million whereas her partner Norman's net worth is $18 million.
Source: Daily Mail, E Online, Celebrity Net Worth