Normani Kordei Speaks About Her Former Fifth Harmony Group Mate Camila Cabello's Past Racist Tweets!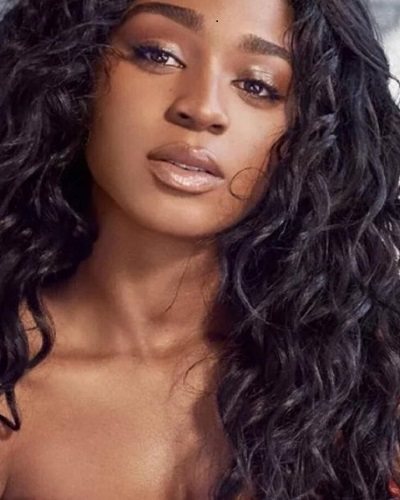 Normani and Camila Cabello are the former groupmates on a famous band 'Fifth Harmony'. The two of them raised to fame through these girl's groups. Camila left the group back in December 2016, and now the group has Normani, Ally Brooke,  Dinah Jane, and Lauren Jauregui. Recently, the singer has addressed the past racist tweets of Camila for the first time.
Normani addressed past racist tweet of Camila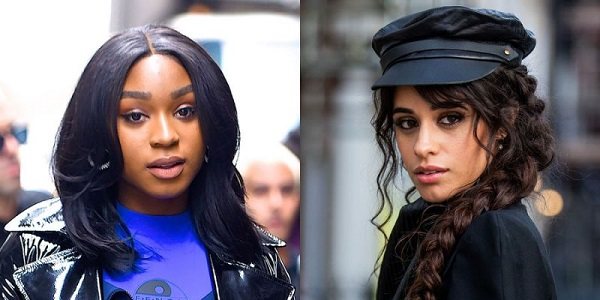 The American singer spoke about the past racist tweet of her former groupmate Camila Cabello. Cabello left the group back in December 2016. The singer mentioned she wants to be very clear about addressing the very uncomfortable subject.
She also mentioned it would be best to address her thoughts on the subjects as she was in the past. The singer also talked about her about raising her voice on the matter as she herself is a black woman. The singer said herself part of an entire generation with a similar story.
She also added that she faces the same senseless attacks on a daily basis as other people in her community. The singer revealed she has faced discrimination from the age when she could even say what was happening.
She has faced direct and subliminal hatred for so many years because of her skin colors. The singer spoke her real feeling saying she would lie if she said the incidents did not hurt her.
Furthermore, she revealed: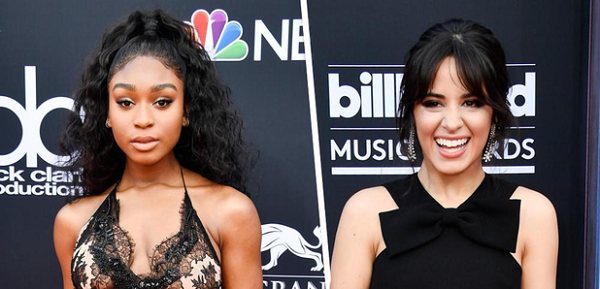 "It was devastating that this came from a place that was supposed to be a safe haven and a sisterhood because I knew that if the tables were turned I would defend each of them in a single heartbeat. It took days for her to acknowledge what I was dealing with online and then years for her to take responsibility for the offensive tweets that recently resurfaced. Whether or not it was her intention, this made me feel like I was second to the relationship that she had with her fans."
She concluded her statement saying she believes this situation won't let her be hopeless. And everybody deserves the opportunity for personal growth.
The singer added she understands why this is unacceptable. In the end, she also mentioned this is the last time she will ever speak in this matter.
What are Camila's old racist tweets?
Though, Camila's past racist tweet got surfaced on the internet several times, in the late 2019's the screenshots of her old tweets were all over twitter. Some of her old screenshots showed her using N-word and also calling her former groupmate Dinah Jane "ghetto fabulous". On one of her tweets, she also claimed her  "gangster hood thug rat."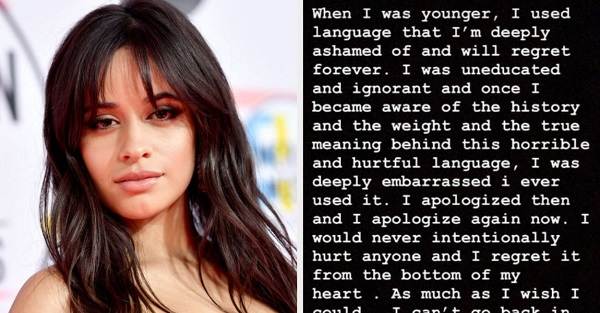 After the screenshots started surfacing on the internet the former Fifth Harmony singer issued her public apology on her Instagram in December 2019. On the apology, she mentioned when she was young, she used the language she is very ashamed of now. She said she will regret her actions forever.
Furthermore, the singer also mentioned she was ignorant and uneducated at the time. And when she started realizing her past actions and the true meaning behind it, she felt deeply embarrassed.
She also mentioned she has grown out and is very aware of her past. In addition, she also apologized from her heart with everyone out there.
You may also read-  Lenny Henry details his childhood physical abuse and obnoxious racist abuse!
More About Normani Kordei
Normani Kordei is an extremely talented American singer, a dancer, an actress as well as a composer. She had raised her fame by being a member of a girl group, Fifth Harmony which includes Ally Brooke, Dinah Jane, Lauren Jaurequi, and Camilo Cabello. She is an award-winning dancer as well as a singer. As an actress, she is known for Wrestle mania (2016), American Music Awards (2015) and Fifth Harmony (2016). See more bio…
You may also read- Naga Munchetty speaks out on Trump's racist comments! Know about their married life!
Source: Twitter, US Weekly, Rolling Stone