Normani Kordei Agrees to Go on a Date With 'DWTS' Costar Bonner Bolton: 'I Said Yes'
New Couple Found! Normani Kordei revealed that she has agreed to go on a date with her Dancing With the Stars costar Bonner Bolton.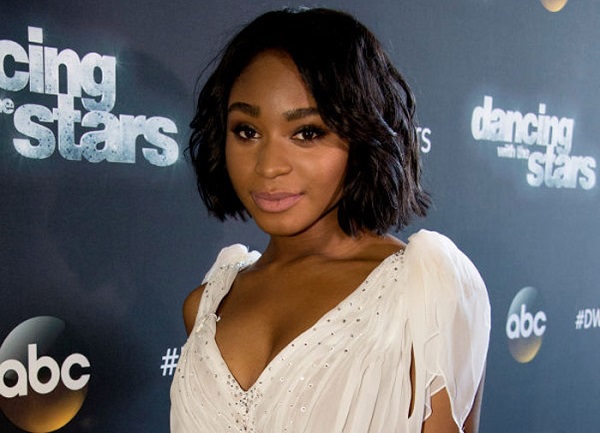 Normani agrees for Date with Bonner 
Normani Kordei and Bonner Bolton has Date to go on!
"Well, he asked me out. He did ask me out," the Fifth Harmony member, 20, confirmed during an appearance on Live with Kelly and Ryan on Friday, May 26. "I said yes, but we haven't gone on a date yet."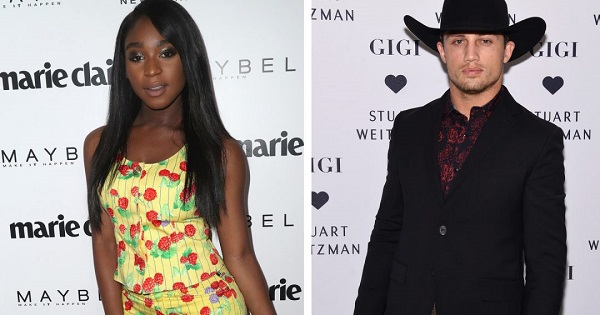 In a new Facebook Live interview with Entertainment Tonight, Bolton revealed that he has his eye on DWTS frontrunner Normani Kordei. Bonner even said he's planning to ask the Fifth Harmony star for her number.
Bonner told ET he likes a girl who's "outgoing, got a lot going on for herself" but "not too into herself," and she has to be "independent" and "positive and beautiful on the inside and out."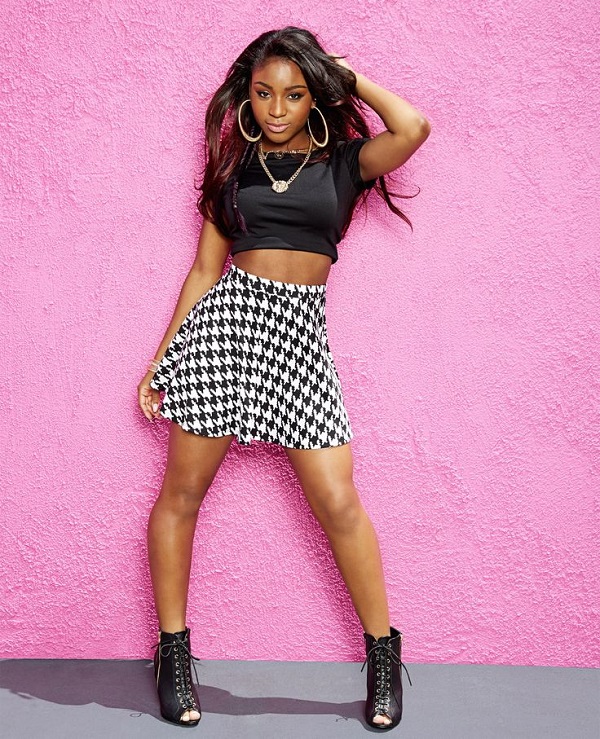 While Bonner made it clear that his relationship with Sharna "never crossed the line of dating," he did admit he would love to go out with Normani.
"You know what, I love that girl," Bolton said."She is just so beautiful inside and out…She is such a sweetheart and [was] an encouragement to me the whole time I was there. …I think she is a beautiful lady, and if she asked me out on a date, I would sure enough go."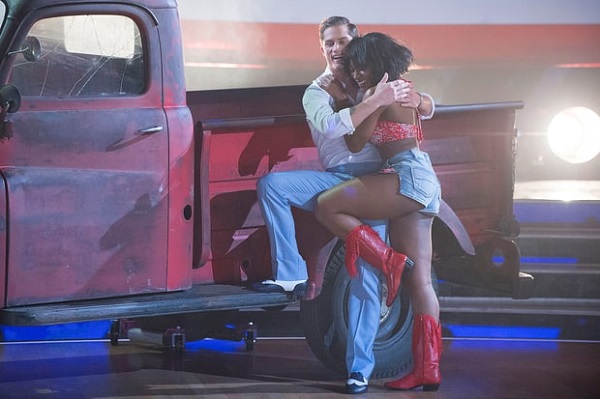 Bolton then looked into the camera and asked Kordei if she would go on a date with him, adding that it would be "an honor" to take her out. Bolton also revealed that he never had a chance to get Normani's number before he was eliminated from Dancing with the Stars, but he hopes to get it on finale night.
"I wanted to get her number after the dance the other night, but I had to get out of there so fast for the flight to New York because I got kicked off the show," Bolton said.
"I didn't even have a chance to say goodbye to her. I'll get to see her at the finale for sure. I would like to [ask for her number] in person, if I get to."
Days later, the pop star responded to Bolton's request, telling ET, "Yes! I will go out with you! I'll definitely go out with you."
Guysssss just when I thought @NormaniKordei couldn't get ANY better… SHE JUST DID THAT 😭😭😭 Wow!! And I loved @bonner_bolton's cameo #DWTS pic.twitter.com/O4w8G6oFm0

— Desiree Murphy (@desireemurphy_) May 9, 2017
On Monday's Dancing with the Stars, Normani revealed she has a bit of a crush on the 29-year-old pro bull rider. Bonner even made a cameo in Kordei's Southern-themed trio dance with DWTS pros Val Chmerkovskiy and Alan Bersten.
When she was recently asked to describe her "ideal southern gentleman," Normani had a one-word answer: "Bonner," she said, according to Entertainment Tonight. In fact, the Fifth Harmony singer told Hollywood Life she's very attracted to Bonner.
"I think he is a very attractive young man," the 20-year-old singer said. "I do! And us Texans have to stick together! You know, I am from Texas; he's from Texas; so I will blame it on that!"
@NormaniKordei AND @bonner_bolton ARE ADORABLE #DWTS pic.twitter.com/N5zWPZduPA

— Hailee Marie (@hmarie_2001) May 9, 2017
On her Dancing with the Stars blog for Hollywood Life, Kordei revealed she was sad to see her crush leave the show.
"When it came to the trio dance, Val brought up having Bonner be a part of it in rehearsal," she wrote.

"I was like 'Ok, let's run with it!' He was joking but I was as serious as a heart attack about it… I He's a Texas boy, I'm a Texas girl so it kind of just worked out. My heart broke a bit seeing him go, but I see more beauty and victory in him being on the show than solely remembering the moment that he left… He inspired me day to day, and I was rooting for him. If I wasn't on the show, I would have been voting for Bonner — because of obvious reason. I love him and I'm super proud of him."
Waiiiit. This is actually super adorable! Normani, say yes to Bonner! 😭❤️ @NormaniKordei https://t.co/2mCj9PsYIO

— Jane Kordei (@ManiMufasa) May 11, 2017
Kelly Ripa said Kordei should invite the professional bull rider, 29, to come to Las Vegas with her. The singer agreed, saying, "I should invite him to Vegas! I'll keep you posted."

Kordei's DWTS pro partner, Val Chmerkovskiy, had some reservations, though. "I need an address, where you're going on a date, what kind of menu there's going to be," he quipped. "There's no drinking involved because she's not even 21 yet."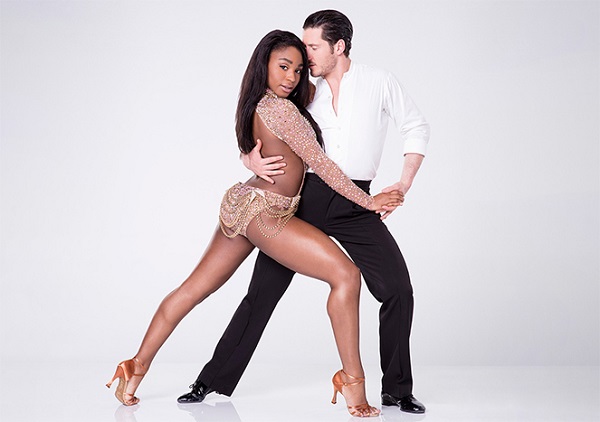 Short Bio on Normani Kordei and Bonner Bolton:
Normani Kordei is the Singer and a member of girl group Fifth Harmony.
Bonner Bolton is a world champion professional bull rider and model. He is also a reality TV personality, appearing as one of the celebrity contestants to compete on the twenty-fourth season of Dancing with the Stars. Bolton won his first bull riding world title at age 20. – See more at…