While North Korea Celebrates It Latest ICBM Missile Test, The Missile Lacks Re-Entry Capability Says South Korea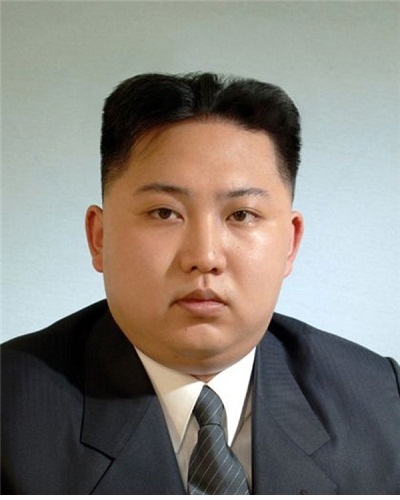 Regarding the recent North Korean test, South Korean intelligence says a nuclear warhead atop missile couldn't survive the journey. In this session, we will learn about the South Korean Intel response.
South Korean Claim On North Korean Missile Test
After the test last week, Korean Central News Agency, the North Korean state media, said that the ICBM was equipped with a stable re-entry system, allowing the warhead to survive the heat-intensive process of re-entering into the Earth's atmosphere.
However, the South Korean intelligence service told the lawmakers on Tuesday that despite its long range, Hwasong-14 is not capable of a vital process which would allow a nuclear weapon atop the projectile to strike its designated target.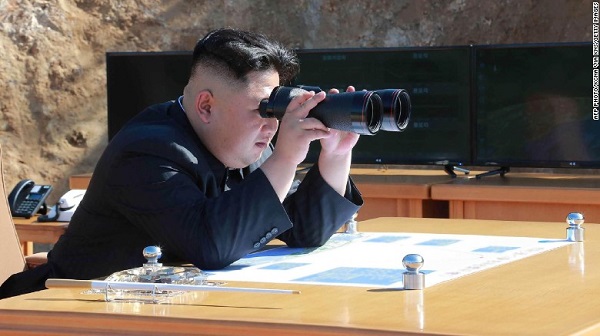 "Considering the fact that the missile had been launched from a fixed launcher, the NIS (National Intelligence Service) evaluates the technology is at the beginning stage,"
South Korean lawmaker Lee Wan-young said in a news conference after an intelligence briefing, adding,
"The NIS sees North Korea as not yet capable of re-entry technology."
Just A Matter Of Enough Trial and Error
Acquiring a nuclear-capable ballistic missile with a range enough to hit the US is a top priority for North Korean Supreme Leader Kim Jong-un. Pyongyang looks at leaders like Libya's Moammar Gadhafi, who gave up his nuclear program for sanctions relief but was eventually ousted and killed.
Analysts suggest that North Korea also believes the ability to attack the US with a nuclear weapon is the only way they can deter any US-backed attempt at regime change.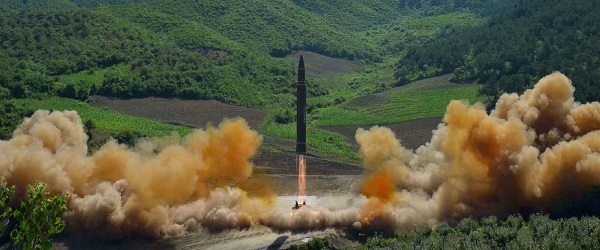 Director of the US Defense Intelligence Agency, Lt. Gen. Vincent Stewart, said that the biggest obstacle left in Pyongyang's missile program is in perfecting its re-entry.
"It's really a matter of enough trial and error to make that work,"
Stewart said, adding,
"They understand the physics, so it's just a matter of design."
He also said that at the current progress rate, Pyongyang would ultimately succeed in a nuclear-armed missile capable of threatening the US.
The US commanders are operating under the assumption that Kim Jong-un has the ability to miniaturize a nuclear warhead to place it on a missile.
You may also like to read Kim Jong-un Says Its New Missile A 'Gift' To 'American B******s' From North Korea On The US Independence Day
Analyzing the Success Of Missile
Tong Zhao, a Beijing-based fellow at the Carnegie-Tsinghua Center for Global Policy's Nuclear Policy Program said that the North Koreans likely judge the progress of their re-entry vehicle using sensors to check if the temperature is within a suitable range or not.
He also said that while other countries have gone back and retrieved their re-entry vehicles after launch to examine them, North Korea doesn't have the logistical capability to do so.
"I think the South Koreans were saying, look, this is not the most reliable way to prove the technology. You can only guess to some extent, you can never know for sure if everything will work."

Zhao said he believes the only way to know North Korea's operational capability is if the country actually fielded a nuclear warhead atop a missile.
Along with other North Korean watchers, Zhao is also concerned that if the world keeps on holding that North Korea doesn't have an ICBM and has not perfected its re-entry technology, Pyongyang could launch a missile with a nuclear warhead just to prove the efficacy of its weapons.
"This will encourage the North Koreans to really want to demonstrate to the international community that they can; therefore, they might actually one day detonate a warhead on top of a missile test,"
he said.
"There is a risk if we keep saying the North Koreans can't achieve the capability."
The Test
Last week on July 4, 2017, North Korea said that it tested its first intercontinental ballistic missile. Experts believe that if the missile had a flatter trajectory, it had a range capable of reaching Alaska.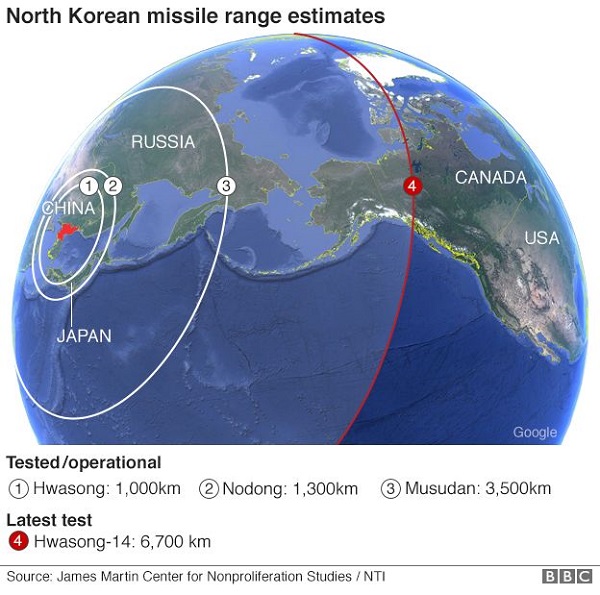 Also read US Military Successfully Tests THAAD Anti-Missile System In Pacific, Comes Amid Rising Tension With North Korea
Short Bio of Kim Jong-un
Kim Jong-un is the Chairman of the Workers' Party of Korea (WPK) as well as the supreme leader of the Democratic People's Republic of Korea (DPRK), often referred to as North Korea. He is the world's most youthful serving state leader. Kim is also the first North Korean supreme leader to have been born after the country was established. He is known to be an absolute dictator and is ruthless in his behavior.  More Bio…