North West names her new puppy after two weeks! Check this corner to know the unique name and her birthday bashes!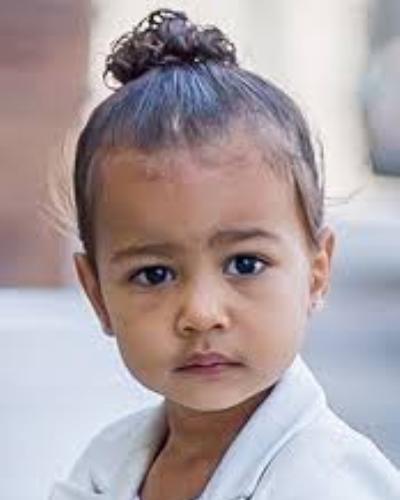 North West names her new pup
North West, the daughter of American reality TV star Kim Kardashian and her singer husband Kanye West turned four this 15th June 2017. Mother Kim Kardashian gifted her daughter Nori a Pomeranian puppy.
Kim's sister Kourtney Kardashian also gifted her daughter Penelope Disick a similar puppy. Penelope will turn five this 8th of July. So Penelope got a gift in advance.
But while Penelope Disick had already decided and named her puppy 'Honey', Nori dear was still confused about what name she should assign to the little fluffy pup.
North had some names going on in her mind, but she was not sure which to pick up from those names for her pup. Her shortlisted names were Baby Jesus, Peachy Pop, Sushi, and Goldie.
What should North name her puppy?

— Kim Kardashian (@KimKardashian) June 26, 2017
Kim Kardashian decided to come in to help her little one. She put it up on her Twitter and asked her followers and fans to vote for the names and give their input.
The poll results were soon out and it appeared that her followers had pitched in more for Peachy Pop. But for some unknown reason or possibly going by the electoral votes, the dog was named Sushi. This was announced by Kim on her Twitter.
FYI the puppy's name is Sushi 🍣

— Kim Kardashian (@KimKardashian) June 27, 2017
North West's wonderful birthday celebrations 2017
For Nori's birthday, there was a cake cutting at home. Besides, the family went to Ruby's Diner for a low-key family-only party. Kim Kardashian, father Kanye West, and brother Saint West were in their simple casuals.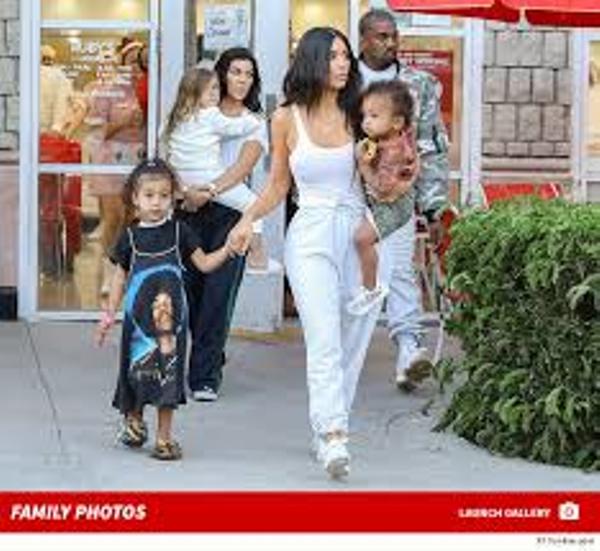 Grandma Kris Jenner, and aunts Kylie Jenner too joined in. Kourtney Kardashian was at the party with her daughter Penelope Disick. The birthday girl looked gorgeous in a vintage Snoop Dogg tank.
North West had received a lot of gifts from her near relatives at the party. She had opened the gifts inside Ruby Diners itself and while leaving, she had hoards of them. The gifts included a bicycle too.
Earlier in the day, North had taken her friends for enjoyment at Chuck E. Cheese's which mom Kim had rented out for the occasion.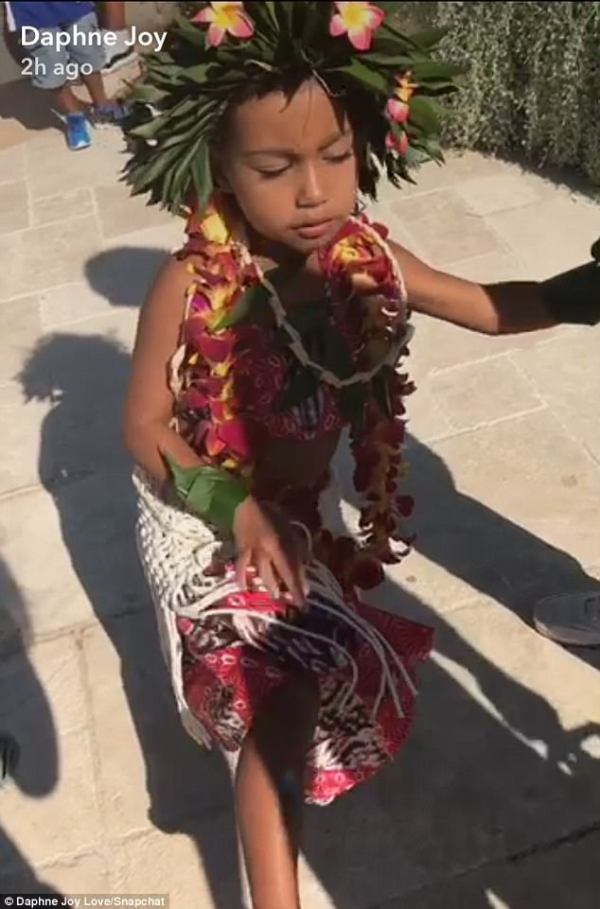 Over the weekend, the cute little girl also had a Moana and Hawaii-themed party. This was a joint party for both North West and her cousin Penelope Disick.
For this party, North West, Penelope, and all the partygoers were seen in grass skirts and flower crowns. North West was in a 'lei' (flower garland) with a printed two-piece skirt and green leaves and tropical flowers covered her head.
There was a bouncy house, a swimming pool, and a petting zoo which was complete with a pig and a chicken. The main course at the party dinner was also fabulous.
It included ribs, french fries, and mac n' cheese. There was rainbow-shaved ice and Hansen's cakes for dessert.
North West's previous birthday parties
On her first birthday, baby North West had a low-key celebration in New York with family and also visited the Child's Museum of Manhattan.
But one week later, the whole Kardashian and Jenner clan got together for her Los Angeles birthday party which was based on the 'Kidchella' theme.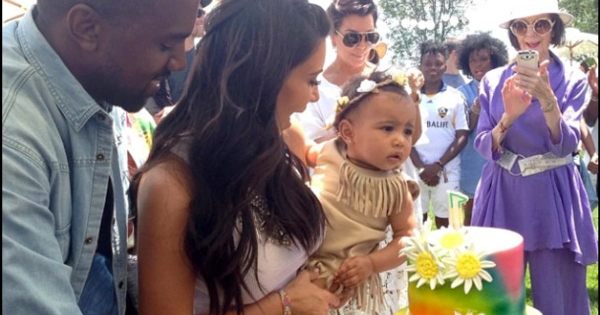 There was a mini-stage with karaoke and guests were dressed in bohemian festival attire. There were fun rides and all the guests had a lot of enjoyment and fun at the bash. North West's second year birthday was celebrated by paying a visit to Disneyland!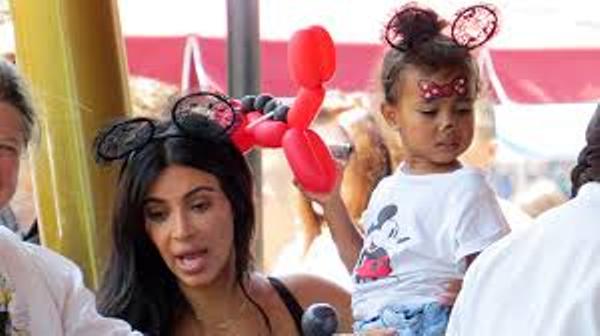 North West was in a Mickey Mouse t-shirt and red lace ears. She also had got her face painted with a Minnie Mouse theme. It was an all-day celebration with the group entering the children's park at 10 am and exiting only at 6 pm.
Most of the Kardashian-Jenner clan was present at the Californian park. After the rides, the group dashed to the barbecue center for lunch. North's name was spelled out with the help of golden-colored alphabets.
There were Disneyland fireworks as well. North West's third-year birthday party was also held at Disneyland. The whole family enjoyed the various rides such as Mad Tea Party, King Arthur Carousel, and the Jungle Cruise.
North West was in a fancy pink gown and looked 'princessly'. The children have been to the park several times but they feel that it is the best place on this Earth.