North West raps at the Yeezy collection presentation show at the Paris Fashion Week!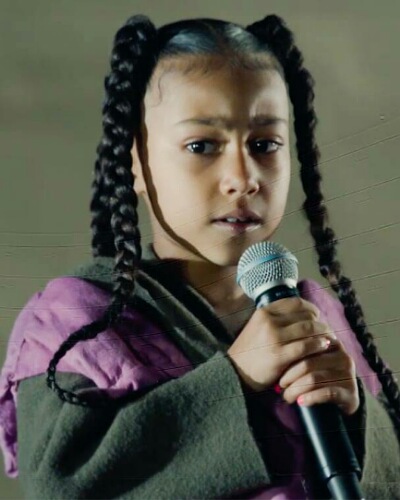 On Monday 2 March 2020, rapper Kanye West had a runway presentation of his Yeezy collections during the Paris Fashion Week. But the show stopper was the vocal performance by his daughter North West.
North West and her vocal performance
The little daughter of rapper Kanye West and reality TV personality, Kim Kardashian, North West is a talented child. During the recent runway presentation of her father's Yeezy collections, it was North who took away most of the attention. She did a vocal performance and made headlines and the topic of most conversations of the show.
During the show, North also cane on stage. She rapped as the models walked the ramp displaying the footwear collections of Yeezy. And the proud father Kanye West was watching his daughter's confident performance from the side. He later joined her on stage and looked extremely pleased and happy.
North West's previous fashion show presence
This is definitely the first time that North West has given a vocal performance. But this is not her first appearance at the fashion show. In 2014, when North was just one year old, she was at the Givenchy show sitting on the front row. She was, in her custom black Givenchy dress.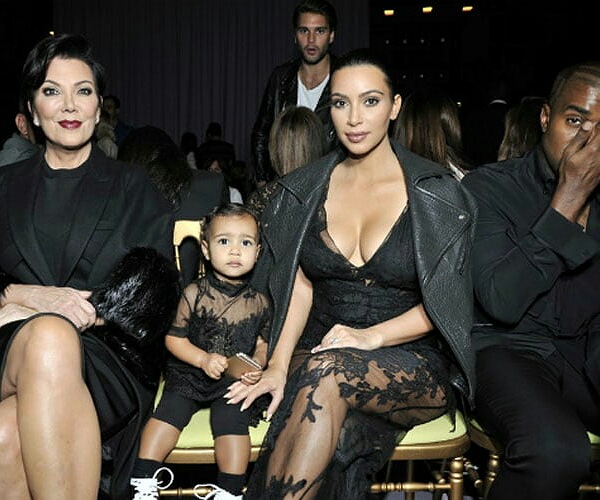 And this time, the 6-year-old wonder girl of Kanye West and Kim Kardashian, North was in a more sporty look to match the mood of the show. She had on a neutral matching pant set with a bright fuchsia padded gilet.
North West's previous public shows and appearances
North is a star in the making. She is following the footsteps of her parents and giving public performances. People are liking her looks, her singing, as well her great confidence on stage.
Click to read on The Proud Mother! Kim Kardashian's daughter North West made her runway debut!
At age three, North had modeled for Yeezy children's clothing line of her parents. Mother Kim had shared these videos of her modeling on her Snapchat. In the video, North had shown off a yellow shearling coat and yellow sequin dress from the new collection. Besides, she is wearing white ankle socks and black Vans trainers. In the first video, Kim says:
"Wait, let me see this outfit that you've got on. Do you see this Yeezy jacket? Is that a Yeezy yellow shearling you've got on?"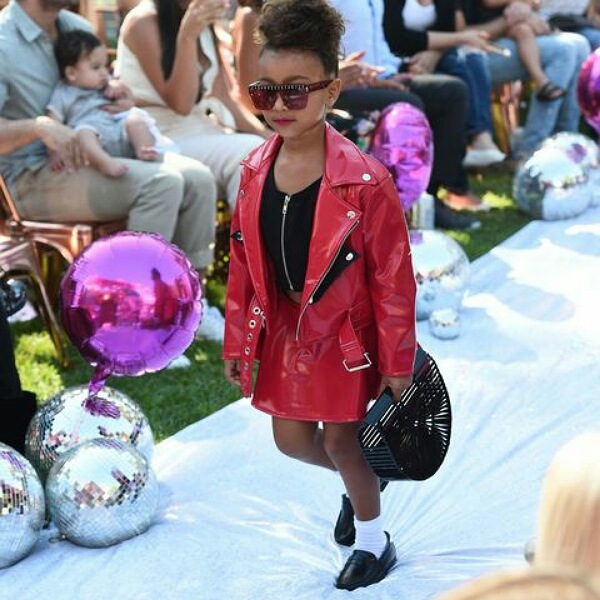 Kim also posted a photo of North in the new designs and wrote below:
"Kanye & my kids line coming soon! #SequinDress #ShearlingCoat."
At her age of four, North had also given an interview for Hello magazine issue. She answered questions related to her favorite dress, favorite song and the like. When asked who her best friend is, North said:
"Mama."
And the favorite part of having a younger brother in Saint was according to North:
"Giving him toy trucks, and I gave him a big toy bear." 
Besides, in September 2018, North had done her first runway walk at the L.O.L. Surprise Fashion Show in Palisades Park in California.
Source: Yahoo News