North West's fourth birthday bash with her family, their words of love and her fabulous life: Know them here!
Nori's birthday celebrations
Kim Kardashian's daughter with her husband Kanye West, North West turned 4 this 15th June 2017. Her birthday was celebrated at a private party at Ruby's Diner in LA. Only family members were invited to this lively though low-key gathering in the evening in Calabasas. Grandmother Kris Jenner and maternal Aunt Kylie Jenner were also present for this occasion. Dad Kanye West was dressed in a camo while mother Kim was in a white tank top with gray sweats. Daily Mail has reported that the mother of two decided to go braless under the skimpy top. North West, the birthday girl looked cute in her vintage Snoop Dogg tank and fluffy leopard shoes. Little Nori as North West is lovingly called probably had opened the gifts inside the restaurant since she left the place with quite a haul, which included a bicycle. Earlier in the day, the family had rented out Chuck E Cheese's for North and her friends to ring in her birthday.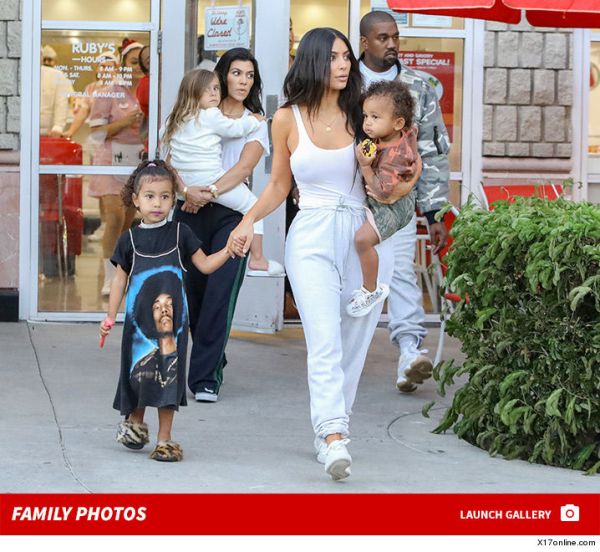 Recalling Nori's first birthday party bash
Kim Kardashian and Kanye West were newlyweds during their daughter's first birthday party. It was inspired by California's Coachella music festival. In this Kidchella party, there was a Ferris wheel, face-painting as well as a stage for lip-syncing. It was put up in Kourtney Kardashian's house backyard and also had a bounce house with lots of delicious treats. There were food stands providing lemonade, snow cones, funnel cake, churros, and cotton candy.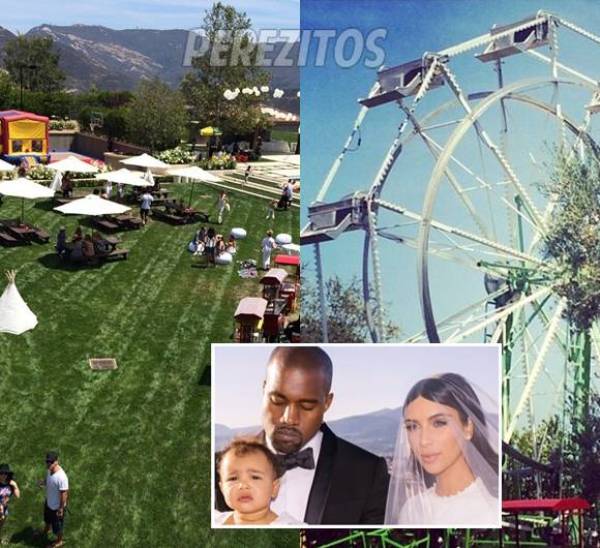 Social media wishes to North West
Mother Kim Kardashian and her family resorted to the social media to express their wishes and love to the birthday girl North West as she turned 4 this year. Kim wrote on her app:
"Happy birthday to my mini me! I can't believe you are 4 already. I love you so much, Northie!"
Kim also made a video montage dedicated to her loving daughter and also released a set of 'Kimojis' in her honor. These comprised of a crying North and also her licking a window with a lollipop in hand!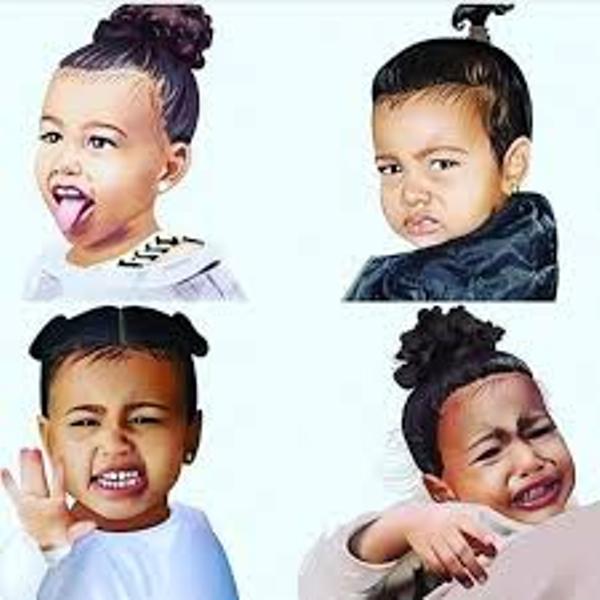 Grandmom Kris Jenner was not to be left behind. She shared on her Instagram a montage of Nori's photos and wrote:
"Happy birthday to our beautiful, funny, smart little love bug, North. You bring so much light to our lives and I am blessed beyond words to have you as my granddaughter. It brings me so much joy to watch you grow up to be sweet and kind and loving. I love you so much my precious angel girl…Lovey xo."
Aunt Kylie Jenner also posted a photo of North coming out of the car with ballet slippers and captioned it as:
"Happy birthday to this cutie ????"
North West's fab life
North West arrived on 15th June 2013 and it was the most highly awaited celebrity births of that year. North West's snapped by the new parents after many months of her birth. It was released for public glimpse when Kanye West visited his prospective mother-in-law's talk show in August 2013. The next photo was out for viewing when the proud mom in early October visited the Paris Fashion week without Nori. She took to Instagram to express her emotions during that time. She put a photo os Nori and captioned it:
"I missed waking up with my little angel."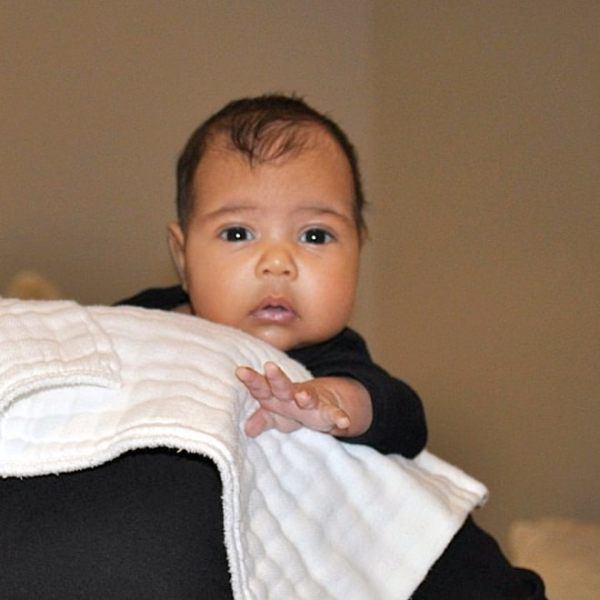 Even before her 6 months, North was photographed with Italian designer and stylist Riccardo Tisci. Her toothless smile and adorable smile was captured on camera by her mother often. She was also snapped in gray sweatsuits sitting in her stroller at the famous Art Basel show in Miami on 5th December 2013 with artist Jeff Koons. She was also seen in her mother's lap in their garden frequently. North West has all the love and attention of her parents and her mom used to often put her to sleep by cuddling her and going up and down her balcony. North also has the fun spending her time with her cousin and Kourtney Kardashian's daughter Penelope Disick. They love each other and spent quality time together. Former Vogue Paris editor in chief Carine Roitfeld was also fond of this little one and had taken a snap with her and posted it on her Instagram and captioned it thus:
"Baby North and her new 'nanny' Lovely little girlxxx,"
She had also accompanied mom to Givenchy store in Paris in May 2014 and though she enjoyed it, she looked a bit tired with the day of shopping. In June 2014, Nori was photographed during her parents' wedding sitting on her father's laps.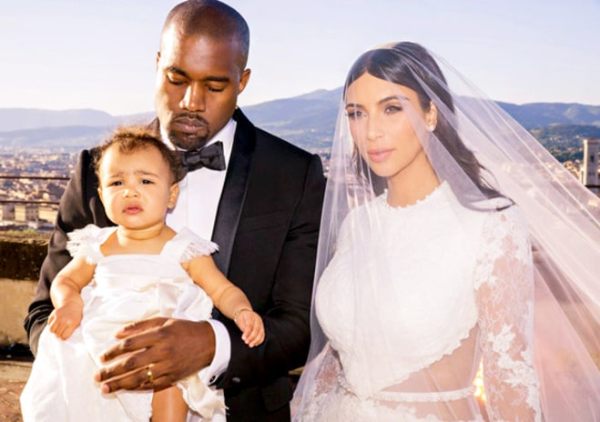 She, however, was fortunate to attend the 2014 Paris Fashion week with her parents. She also makes it to her father's studio and enjoys her time there. She looked chic in a skunk attire for Halloween 2014. She accompanied her parents to the New York Fashion week at 20 months of age. She practices Ballet with her cousin Penelope. She was baptized in May 2015 in Jerusalem. She attends her father's concert with mom and sits quietly on her lap as mom chats with her friends while watching the live show. She has also taken to Kanye West's Yeezy Season 3 fashion show on 11th February 2016, with her mom and aunts Kendall Jenner, Kourtney Kardashian, Khloé Kardashian, and Kylie Jenner. She even took to ice skating with her mother's help. She joined her mom for skiing in Vail, Colorado. She has also visited Disneyland with her other cousins and enjoyed it thoroughly. North West is a cute little child and a darling of all the Kardashian and Jenner clan.