Northern Ireland's landmark wedding; its first same-sex couple marriage of Robyn Peoples and Sharni Edwards!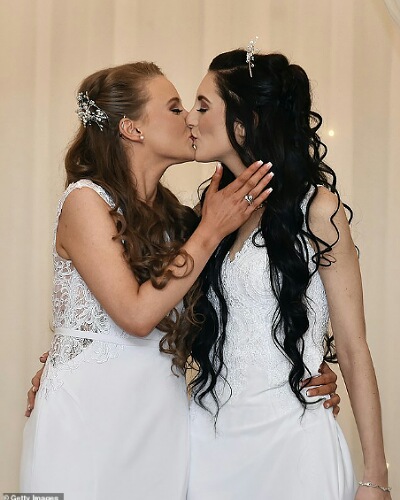 The first same-sex wedding of Northern Ireland will take place today on 11 February 2020. It is a landmark moment for Belfast couple Robyn Peoples and Sharni Edwards. They are a couple for more than six years now but probably waited for things to change in their favor in Ireland before they wed. And now they have become the first same-sex couple to wed in Ireland.
The first same-sex couple to get married in Northern Ireland
The couple from Belfast,  Robyn Peoples and Sharni Edwards made history when they became the first lesbian couple to have a wedding in the nation of Ireland which so far had banned such homosexual marriages.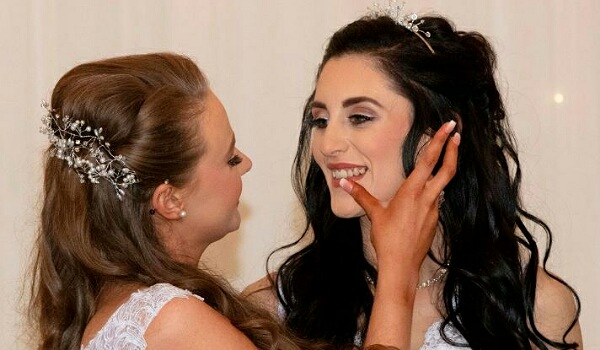 The Love Equality campaign group released a statement in which they declared that Robyn Peoples and Sharni Edwards would be the first couple of same sex to get married in Ireland. This would happen on Tuesday 11 February 2020. The wedding will take place at Carrickfergus, County Antrim.
About the couple and what they say?
Robyn and Sharni are of course elated about the change of things in Ireland. Robyn is a healthcare worker in Belfast and aged 26. Whereas Sharni is a waitress aged 27 and hails from Brighton.
Sharni told in the Love Equality statement:
"We didn't set out to make history. We just fell in love,"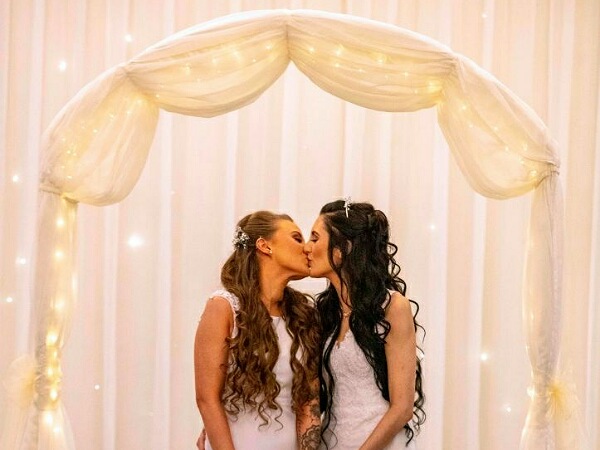 She added:
"We feel humbled that our wedding is a landmark moment for equal rights in Northern Ireland."
The same-sex couple, Robyn and Sharni had thought of getting a civil partnership which is legal route for gay people in the UK from 2005. But now that the rules have changed in favor of a marriage, they opted for it. It was on Monday 10 February 2020 that the landmark change of allowing same-sex partners to marry became a law. Hence Robyn Peoples and Sharni Edwards jumped at this newly opened avenue and are getting married on 11 February 2020 which is also their sixth anniversary as a couple.
About the ban in Northern Ireland and the rule change
Same-sex marriages were banned in Northern Ireland. But now its government has lifted the ban and hence gay couples can now legally marry there without any fear.
Lately, Northern Ireland did not have a sitting government. Hence British lawmakers voted for the change and the central government then eliminated the prohibition it had imposed on homosexual couples about marriage.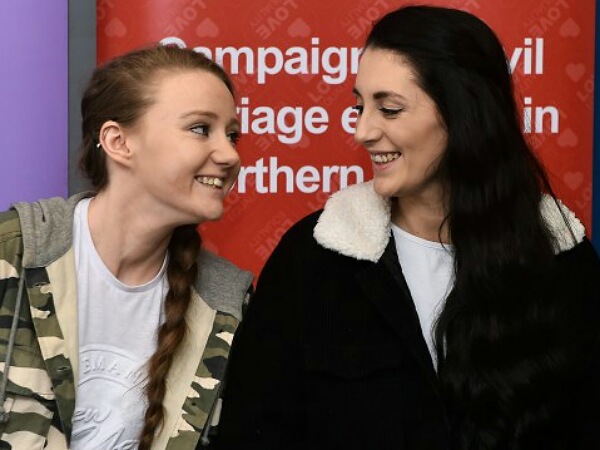 Earlier, the socially conservative Democratic Unionist Party in the province had managed to block the same-sex couples from marrying. They do do not get civil marriage rights.
Click to read on The first same-sex couple of Bachelor Nation, Demi Burnett and Kristian Haggerty! Are they still in a relationship?
And last month, the provincial assembly again began sitting. And the British lawmakers helped topple the previous ban and help the same-sex couples. Besides this great ruling, British lawmakers also voted in order to loosen the restrictions on abortion in the province. And now Britain's Northern Ireland Minsiter Julian Smith with other members of parliament and campaigners will celebrate this great change at an event in London. Sara Canning, the partner of murdered author Lyra McKee, will also attend.
Source: NDTV