Norwegian singer and songwriter Iselin Solheim-Her rise to fame and her attractive discography!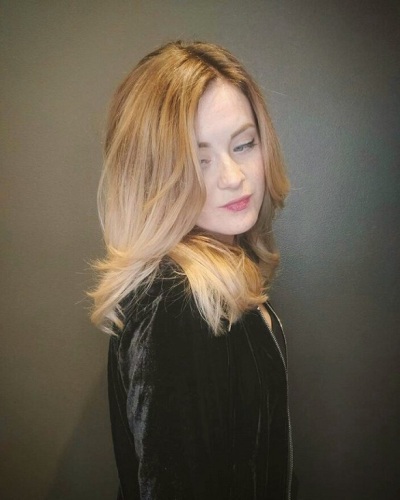 Iselin Solheim is a Norwegian singer and songwriter.
She started her career in 2007 and now has a splendid discography of her own.
She has also provided vocals to Alan Walker's Faded and Sing Me To Sleep.
---
Iselin Solheim and her music training
Iselin has been singing since her childhood days. She participated in the Norwegian version of the show Pop Idol in 2007. It is called Idol – Jakten på en superstjerne. At this competition, she was in the top 40.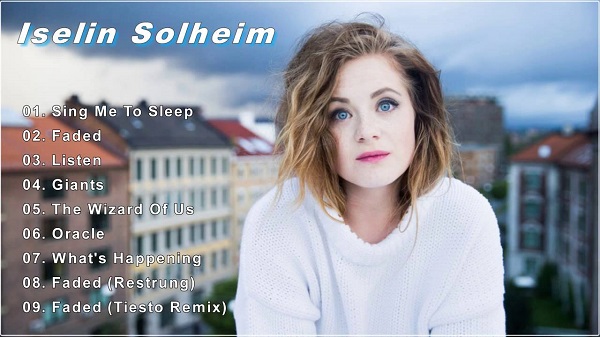 After her high school graduation, in 2009, Iselin went for professional music learning. She joined Skiringssal Folkehøgskule in Sandefjord. After completion of her course at this institute, Iselin began to write her own songs.
The next year in 2010, Iselin attended  The Institute for Performing Arts in Liverpool. At this Institute, Iselin studied Popularize Music & Sound Technology. This course helped her to become an artist and a performer and she cultivated her own sounds and began new projects.
Iselin Solheim-her return to Norway and career start
Iselin completed her course in Liverpool and did a comeback to Norway. She soon got her first registration with Bisi Music.
Her debut single came out with this company and was titled What's Happening. It was well-received and liked by people. It was the song of the week on the national radio. station Radio Norge.
Iselin Solheim gets collaborations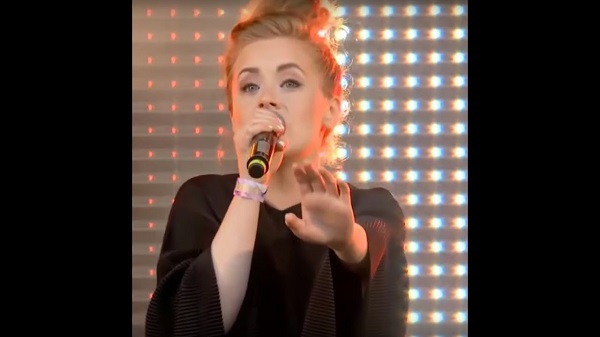 With her fame and popularity rising, Iselin signed a partnership with Jesper Borgan and former manager Hilde Wahl. They together made the song called 'The Wizard of Us'.
Iselin also gave her voice to the songs of Alan Walker. These were his huge hits Faded and Sing Me To Sleep and she sang for him in late 2015 and early 2016. But she did not get name credit for it.
Iselin Solheim -singles
In June 2018, Iselin launched her debut single which she called Bathtub. She had released this after an emotional and tumultuous period of her life. In the song, she talks about taking care of herself. The vocals were captivating and chorus infectious.
Talking about the background of the song, Iselin said:
"I'd done the singer-songwriter thing for a while and all of my friends started to get educations and stuff, and I kind of got insecure about music for the first time… whether I should do it or not… it all got a bit too much. I felt a bit stressed a while ago, and at the time I was supposed to have many sessions in Stockholm. After one of my sessions I retreated to my hotel bathtub to unwind, and was inspired to write the track."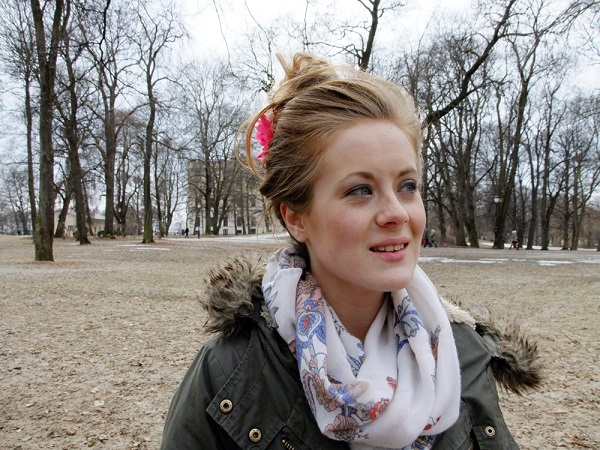 She added:
"I have to remind myself sometimes that I can just take away all the negative thoughts and just focus on good stuff… just find those moments",
Iselin Solheim-her second song Lost
Iselin released her second single called Lost in September 2018, She attempted honestly and she showed the world that she can bring vocals, lyrics, and melody at one place effortlessly.
She says of this song:
"Lost is probably one of the most personal and emotional songs I've ever written. That terrifies me a bit, to be honest, but at the same time, it feels good to release something that just came straight from the heart…mainly it's about letting go of something that meant a lot to you, and how it affects you in so many ways when you know that part of your life is over."
Short Bio on Iselin Solheim
Islen Solheim is a Norwegian singer and songwriter. She gave her vocals in Alan Waler's singles 'Faded' and 'Sing Me to Sleep'. More Bio…
Source: Wikipedia, Broadway World, music walkers