Novak Djokovic loves his wife Jelena and is not bothered by divorce rumors around his marriage!
The married life of Serbian ace tennis player Novak Djokovic is constantly plagued by divorce rumors. It has become such a common thing that Novak revealed that the rumors no moe bother him or his wife Jelena. He has immense love for her and is unperturbed by any people speaking ill about their marriage. It is not clear who is spreading these divorce rumors and why?
Novak Djokovic and the divorce rumors
Constantly, rumors related to divorce of Serbian ace tennis player Novak Djokovic with wife Jelena are doing rounds. But Novak is in great love with his wife and the two share a strong bond and chemistry. Who is spreading the false rumors, it is not known. But now tired of hearing the rumors, again and again, Novak decided to once and for all address the rumors. Therefore, he opened up about these fake rumors.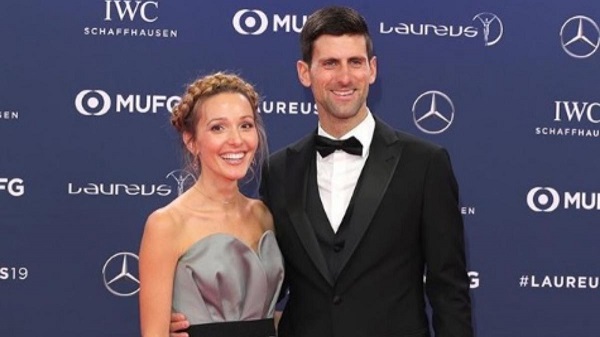 Novak said that the rumors no more bother him or his wife now. There was a time when he used to get a bit upset with them. But having realized that they will continue despite no problems in his married life, he decided to let go of them and ignore them. He said:
"I don't read or follow the media, mostly not. So I'm not upset. I understand that it is more interesting for people to read Nole and Jelena are getting divorced than Nole and Jelena are in love. But that doesn't affect Jelena and me because we really love each other," 
More about Novak slamming the divorce rumors
The tennis star from Serbia Novak finds his wife a complete person. He further said:
 "Neither Jelena nor I am burdened with such formalities. We both experience our relationship by nurturing it every day, not neglecting what makes our love so strong. She is the most complete person I know — open and full of support. I grew with her, just as I try to make her grow with me,"
Novak and his life and marriage
The Serbian tennis ace is  33 years old now. His birth was in Belgrade in Serbia. Association of Tennis Players has ranked him number 1 in men's singles tennis. He has several world titles to his credit: 17 Grand Slam singles titles, 5 ATP Finals titles, 34 ATP Tour Masters 1000 titles, and 14 ATP Tour 500 titles. He is holding the number 1 position now for the past 280 weeks. Additionally, he has 8 Australian Open titles, 5 Wimbledon titles, 3 US Open titles, and one French Open title.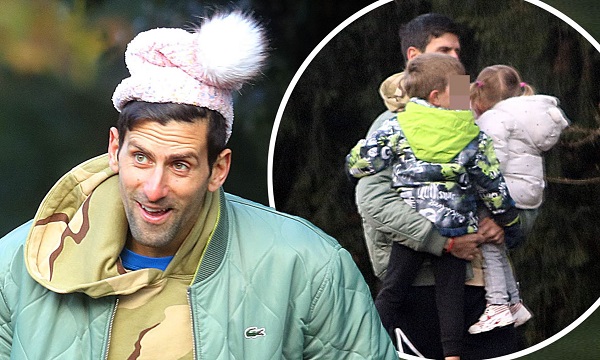 Novak met his current wife Jelena Ristic in high school. The two began dating in the year 2005. In September 2013, he proposed to her and she said yes. And on 10 July 2014, the couple exchanged wedding vows in Montenegro on Sveti Stefan.
The couple has two children. Their son Stefan was born on 21 October 2014 in Nice in France. Their second child was daughter Tara and Jelena delivered her on 2 September 2017.
Read the complete bio of Novak Djokovic here