Nozel Silva- Black Clover
Who is Nozel Silva?
Nozel Silva is a fictional character of the Japanese Manga and Anime Series, Black Clover. Silva is a supporting character of the anime popular as the Captain of the Silver Eagle of Magic Knights.
Also, he happens to be the nobleman and first son of House Silva of Clover Kingdom. Besides that, he is also a member of the Royal Knights.
Know the Voice Behind Nozel Silva
– The Japanese Voice artist, Kohsuke Toriumi is the Japanese voice behind the character, Nozel. Currently, he is associated with the Japanese talent agency, Arts Vision. He is popular for contributing voice to the character, Inuzuka Kiba of Naruto and Flashy Flash of One-Puch Man. 
– The English Dubbed voice behind Nozel happens to be the American Voice artist, Ricco Fajardo. Fajardo is popular for providing a voice to the character like Mirio Togata of My Hero Academia, Jackal of Fairy Tail.
Nozel Silva- Birth, Family Background & Childhood
Nozel was born in the Royal Kingdom in the House of Silva (novel family) as the first child to his parents. He was born on 30th December. Currently, he happens to be 29 years old.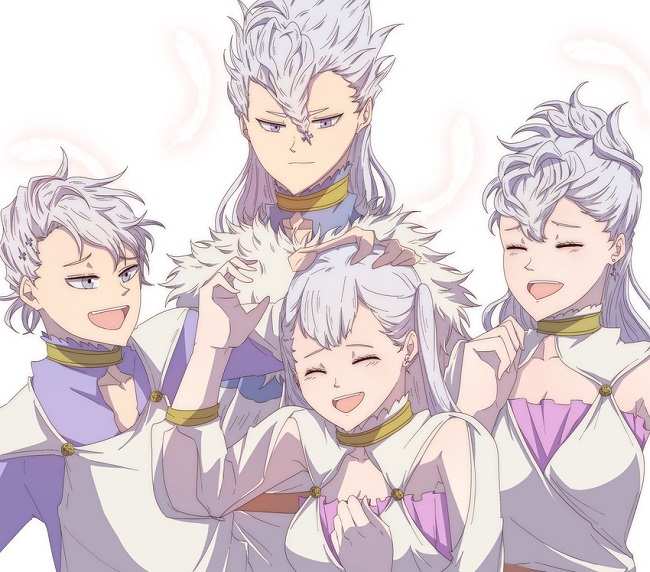 Since childhood, he lives in a strict environment as raised as a novel. However, he grew up without his mother, Acier Silva who passed away while giving birth to his youngest sister, Noelle. His Late mother, Acier Silva was the captain of Silver Eagle. Also, he has two younger siblings including his brother, Solid Silva, and sister, Nebra Silva.
When growing up, he completed the duties of parents to his younger siblings. Also, he forged a competitive rivalry with house Vermillion's member, Fuegoleon with whom he grew up.
Relationship with Noelle
As his mom, Acier died while giving birth to his sister, Noelle, he has always blamed her for Acier's death. Due to this reason, he and his other siblings created a gap with Noelle. That forced Noelle to grew up along despite being with her siblings.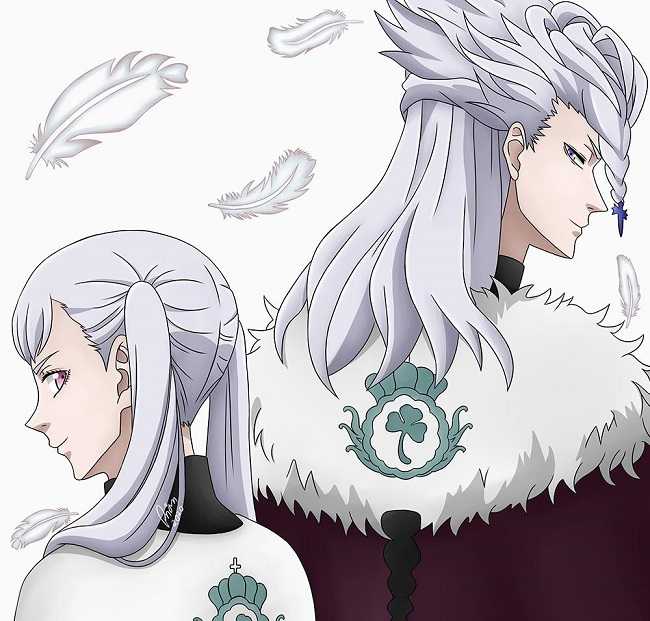 Also, Noelle couldn't utilize her magical power properly despite coming from the novel family. Nozel always thinks of the inability of Noelle as a disgrace to the House Silva. As Noelle started using her magical potentiality to its fullest, he started feeling apologetic for his behaviors.
Nozel's Love Interest
He is a man of Honor who lives his life to fulfill his duty as the squad captain of Silver Eagle. He has always dedicated his life to build and maintain the reputation of House Sliva as a noble.
In the course of fulfilling his duties as a captain and royal knight, he has never been in love with anybody.
| | |
| --- | --- |
| Birthday | 30th December |
| Age | 29 |
| Birth Place | Royal Kingdom |
| Horoscope | Capricorn |
| Height/ How Tall | 5 Feet and 10 Inches (1.77m) |
| Hair Color | Silver |
| Eye Color | Purple |
| Physical Strength | 4/5 |
| Magic Amount, Magic Sensing, Magic Sensing | 5/5. 5/5, 4/5 |
Nozel Silva- Magical Power, Tools & Abilities
Tools
– Grimoire- The Captain of the Silver Eagles holds the three-leaf grimoire. Through the grimoire, he can use mercury-based magic spells.
– Eilia's Booth- He posses the Eilia's Booth that enables him to create the field with healing magic.
– Communication Device- Using the communication device, he communicates with the members of his squad.
Magical Power
– Mercury Magic- His grimoire gives the magical abilities to generate and manipulate mercury. He uses the magic in a various offensive manner including Silver Rain, Silver Spear, Silver Bullet, and Silver Blade.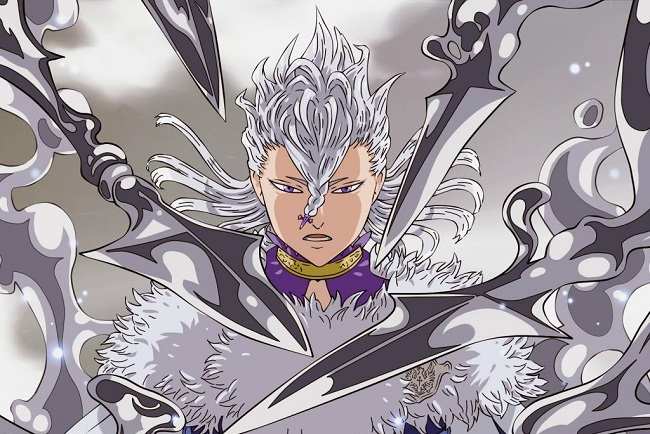 – Reinforcement Magic- Using this type of magic, he can increase his physical abilities.
– Creation Magic- Through the creation-magic, he can manipulate mercury in any shape and size.
Abilities
As the captain and Royals Knight, he possesses a tremendous amount of magical powers within himself. His magical powers are compared with the Asta (Main Character) and Yami Sukehiro.
Also, his Enhanced Endurance one of the biggest abilities that he possesses making him one of the strongest characters in the entire anime series.
Body Measurements: Height & Weight
He has purple eyes with silver hair. His height of 5 feet and 10 inches. Also, he is one of the most versatile looking characters in the entire series. The long hair with spiky fringe and braid that hangs between his eyes is his trademark.
Notable Quotes
A peasant who defies the royals… How shall I pass judgment on you…?

You look just like our mother… I was afraid of losing her again…
Also, read the amazing facts about Black Clover's characters; Charlotte Roselei and Mimosa Vermillion.