It's a Baby Boy! Odell Beckham Jr. Welcomes First Baby With Girlfriend Lauren Wood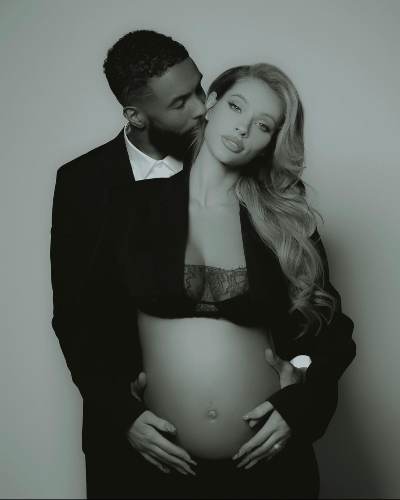 The beginning of this year is quite a triumph for the NFL player Odell Beckham Jr.
The NFL player won his first Super Bowl championship this year
Just days after, he and girlfriend Lauren Wood were blessed with a baby boy 
---
Odell Beckhan Jr. started a new journey!
Los Angeles Rams receiver Odell Beckham Jr. welcomed his first child with girlfriend Lauren Wood. The beginning of this year is quite a triumph for the NFL player.
Last week, he got a victory in his professional life as Los Angeles Rams win Super Bowl LVI 2022 by defeating the Cincinnati Bengals 23-20.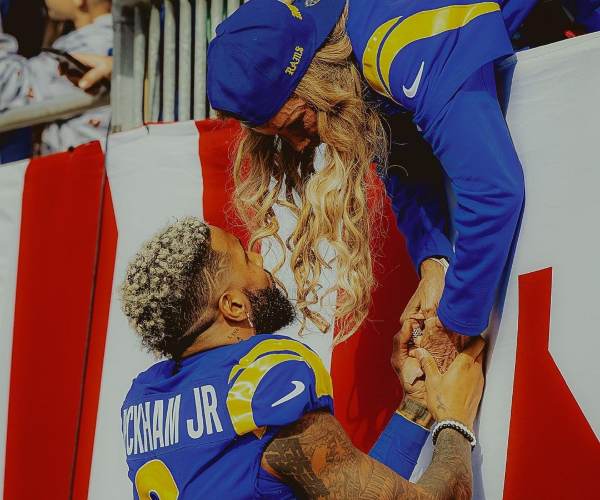 And this week has been a blessing for him because he has become a father to a son. For him, this month has been a roller coaster of emotions.
He tore his ACL during the Super Bowl 2022 and had to have knee surgery, which was thankfully successful. Not only has Beckham Jr. been blessed with a kid, but another Rams receiver, Van Jefferson, has also welcomed a boy on Super Bowl night.
Let's get to know more about Odell's newborn child.
Do you know who is Lauren Wood? | What is the net worth of Lauren Woods? | Relationship |–>>
Video Link
<<–
Born Date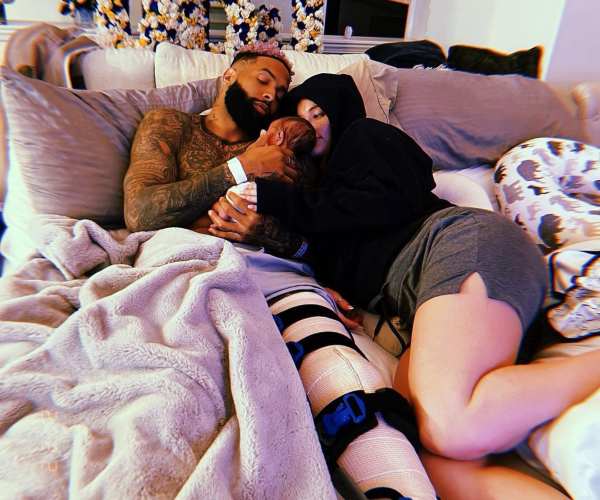 On 23 Feb, an NFL player took to Instagram on Wednesday morning to share the new bundle of joy as he had become a father to a son. He shared images of himself cuddling up with a newborn child along with fitness model girlfriend Lauren Wood.
The NFL player also write a lengthy message as he gushed about his child and girlfriend.
He wrote,
"2-17-22, 0605. THE biggest blessing I've ever had in my life arrived here on earth! The words, I can't even put together for the overwhelming emotions that ran thru me … a moment I will never forget and cherish forever. Lauren Wood, u changed my life forever and delivered the most beautiful gift of all…,"
According to his statement, the baby arrived on February 17.
Also read "Is Iggy Azalea Dating affair with NFL superstar Odell Beckham Jr.? Find out more about their relationship"
Baby's name
Within the same post, the player revealed the baby boy's name i.e, Zydn. He said, "Zydn was born n at that moment I knew my life changed for the better,"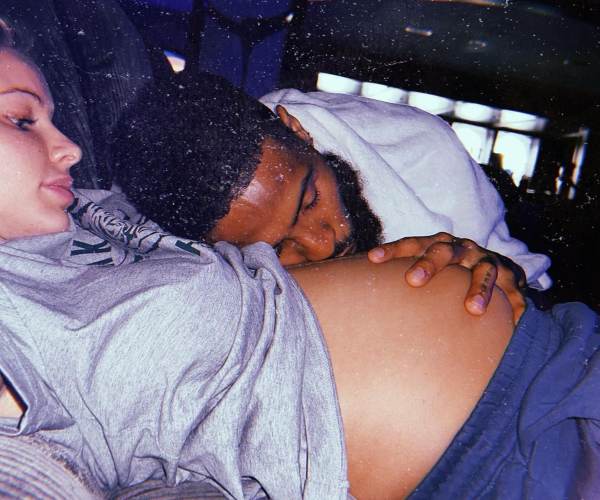 The NFL player and his new baby mama Lauren have been together since 2019. In November, the pair made their relationship official on Instagram on the occasion of ONJ's 27th birthday. Then, A year after, they announced the exciting pregnancy news by sharing photos of the couple's maternity photoshoot on Lauren's IG handle.
She shares black and white snaps of herself and from her behind the player cradled her growing baby bump. Though Odell didn't post any photos at the time on his respective IG handles. However, he commented on his girlfriend's post he wrote,
"Can't wait baby!"
Also read "A new sex scandal hits Odell Beckham Jr.! French beauty claims she slept with Odell Beckham Jr."
Short bio on Odell Beckham Jr.
Odell Cornelious Beckham Jr. is an American football-wide collector for the Cleveland Browns of the National Football League (NFL).
Beckham played college football at close Louisiana State University (LSU) and was prepared by the New York Giants in the first round of the 2014 NFL Draft with the 12th overall pick. See more…