Odell Beckham Jr and Lauren Wood enjoying in quarantine for coronavirus!
Like the world people, Odell Beckham Jr. is also in quarantine due to coronavirus pandemic. And the news is that he is not alone. Yes, he and his girlfriend and Instagram star Lauren Wood are together. Additionally, they are having a lot of fun.
Odell Beckham Jr and Lauren Wood – the fun together
Odell Beckham Jr and his girlfriend Lauren Wood are self-isolating together. The two have been uploading pictures and videos of this togetherness on their social media platforms. There are photos of them in the house swimming pool. And also pictures of them working out in the gym. And the two were in a sick backyard court. Odell was throwing a football by a full-length pass straight into a basketball hoop. Lauren was a good cheerleader at that moment.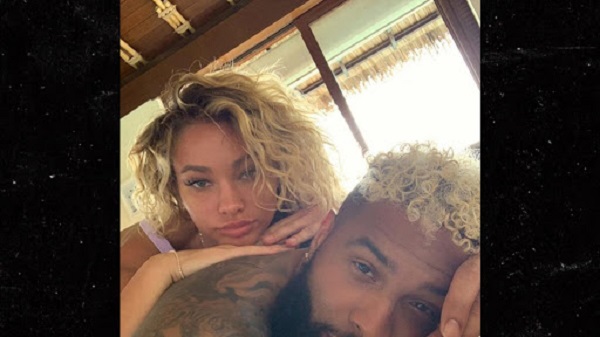 The relationship of the couple
Model Lauren and Odell have been dating for many months now. There were rumors afloat on it. But they never confirmed their relationship until November of last year when he posted a picture of the two together on his 27th birthday. Lauren uploaded a photo of them on her Instagram and wrote:
"Happy birthday [Odell] ! Your soul is pure gold. U know I can write lot about you, but I rather keep passing these love letters. Ceasar home. PS this blurry will always be my fave pic of us [because] [what the f—] is going on [laugh out loud] yumiii [as f—],"
And Beckham gave a response with the message:
"YUMI…. I'm riding wit u, I got ur back. U kno what it is. LOVE queen!"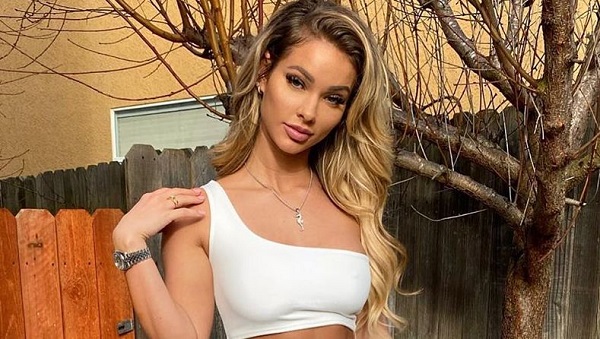 But he mentioned in the summer of 2019:
"You never hear about my personal life. You never hear about the woman I'm dating or anything like that. And you won't. I don't need to give you that. You want to talk about my job, football? We can talk about that. But this is my personal life. There's two separate lines. So I always try to keep that."
The gay rumors of Odell
Earlier, people speculated that Odell might be gay. But Odell replied:
"I've never had an opportunity to talk about this. Honestly wasn't offended. I've never once had no problem with anybody who has their own personal life that they live. I have friends who are gay. It was almost more funny to me. I almost messed with them even more. It's like when someone gives me an ultimatum, I'm usually always going to go to the opposite way of what you want me to go. So when they would say that, I would almost mess with them even more. I have no problem with anyone's sexual orientation."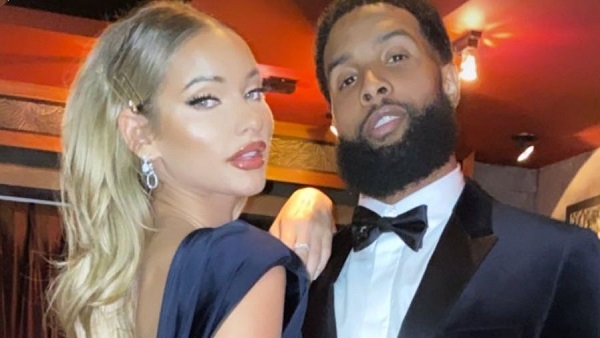 Lauren is an aspiring actress. She appeared on the MTV show Wild 'N Out. Fans of the show voted her as their favorite girl.
Short Bio on Odell Beckham Jr
Odell Cornelious Beckham Jr. is an American football wide collector for the Cleveland Browns of the National Football League (NFL). Beckham played college football at close Louisiana State University(LSU) and was prepared by the New York Giants in the first round of the 2014 NFL Draft with the 12th overall pick. More info…
Source: pop culture, Cleveland