Odette Annable and Dave Annable split-up after 9 years of marriage!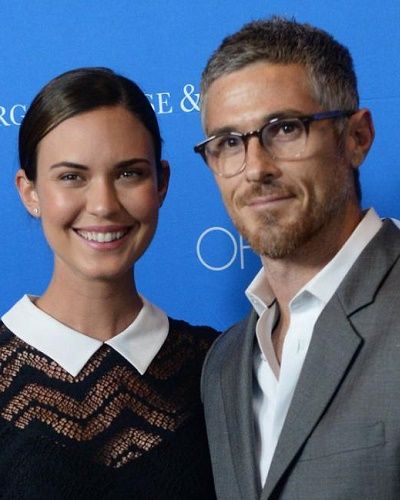 The 34-year-old actress Odette Annable recently announced that she and her husband Dave Annabelle would be splitting up after almost a decade of marriage.
The couple announced the news on Tuesday to PEOPLE magazine in a joint statement.
---
The statement read,
"It's with heavy hearts that we have come to the mutual decision to separate at this time. Our daughter is our primary concern and we remain committed to co-parenting her together. We ask that you please respect our family's privacy at this time."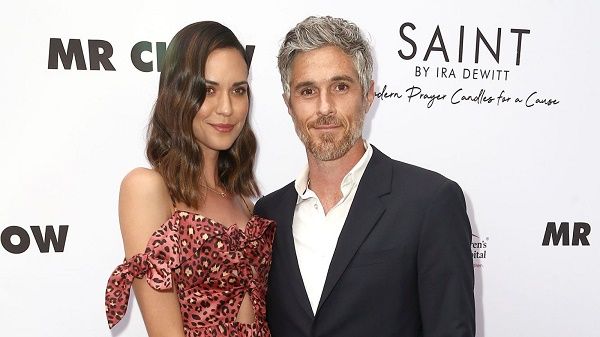 The Cloverfield actress and the brother & Sister actor will be parting their ways after a whole 9 years together as a married couple.
Also, read about Zooey Deschanel and Jonathan Scott dating! Zooey was spotted with Scott only after a week of divorce! Ex-husband Jacob's reaction to it?
The start, the climax, and the end!
Dave Annabelle and Oddete Annabelle tied the knot back in October 2012. They held their marriage ceremony in Ojai, California. Friends and family of the two watched and gave their blessing as Odette walked the aisle to The Beatle's "All You Need is Love". Like any beginning of a romantic story, it was picture-perfect and happy.
The formal couple was very open about the relationship and kept updating their fans on their daily lives. After five years of marriage, they welcomed their firstborn, daughter Charlie, in September 2015.
Dave shared his happiness in being a dad on Instagram, he wrote,
"Odette and I couldn't be happier to announce the arrival of the love of our lives. Welcome to the world Charlie Mae Annable. She was born September 7th, Labor Day. Team Annable did not get the memo that 'Labor Day' wasn't to be taken literally. Charlie is a holiday all on her own," the actor shared on Instagram. "Mom and baby are in great health, and dad hasn't stopped crying since. Shocker. Charlie is one lucky girl to have you as a mother @odetteannable. You are made from heaven. #proudhusband #proudpapa #lifehasawholenewmeaning"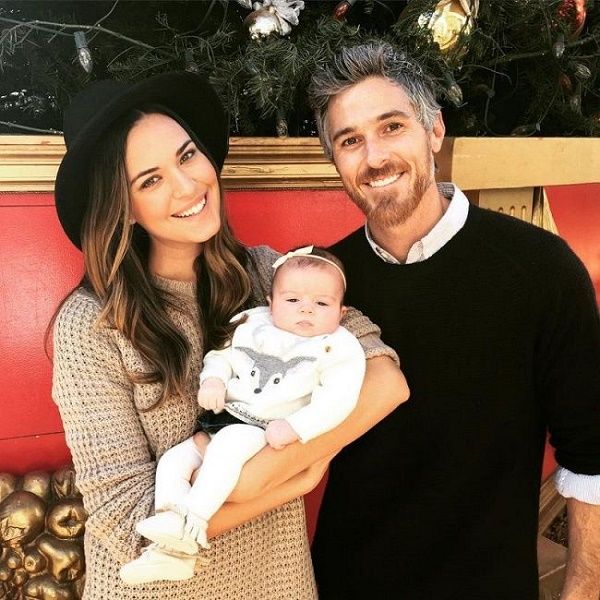 Everything seemed fine until September 2019 when the couple announced their splitting up and like any love story, this one came to an end. However, just because it ends doesn't mean it is a sad ending, it is just an opening to a new chapter.
Also, read about Jack Osbourne and Lisa Stelly finalizing their divorce! Latest update on their relationship!
Dave blames Instagram for his 'depression and anxiety!'
The 50-year0old actor suddenly decreased his social media presence back in June after revealing that he has been experiencing "depression and anxiety" which he thinks is from Instagram.
He shared,
"I'm saying goodbye to all of the vacations I'm not on, all of that time I've spent mindlessly scrolling, all of the anxiety that can come with follows/unfollows/likes and unfortunately SO much more. Don't forget, this is a strength not a weakness. It's about your own awareness. Still gonna follow the wifey to make sure she doesn't talk too much shit about me. Also, I heard she's gotta a really cute kid."
Also, read about Singer Adele's files for official divorce from her husband of 3 years, Simon Konecki! Is he returning to his first wife?
Short Bio on Odette Anabelle
Odette Annable is an American actress and she is famous for her roles in television and film. She is popular for her role as Dr. Jessica Adams in the Fox medical drama series 'House', Beth McIntyre in the monster film 'Cloverfield', Samantha Arias/Reign in 'Supergirl', and Aubrey Diaz in the ABC drama series 'October Road'. See more Bio…
Short Bio Dave Annable
Dave Annable is an American actor who is famous for portraying the role of Justin Walker in the ABC television drama named Brothers & Sisters. Further, he is also famous for his role as Henry Martin in the supernatural drama entitled Park Avenue and Dr. Adam McAndrew in the Fox medical drama Red Band Society. See more Bio…
Source: E Online, Page Six, Fox News