Odette Yustman and Dave Annable Welcome Their Second Baby Together!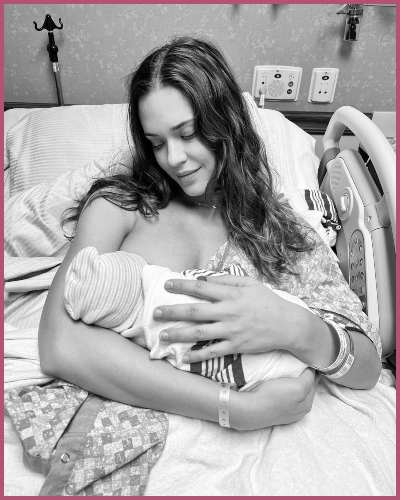 Odette Yutsman and Dave Annable recently welcomed their second baby girl on October 13, 2022.
The arrival of the daughter Andersen "Andi" Lee Annable makes the family of four.
Learn about the kids and marriage of Odette and Dave Annable.
---
Dave and Odette Annable have welcomed their second baby girl after a few miscarriages. Here's baby Anderson for you!
Who is Andersen "Andi" Lee Annable?
Andersen "Andi" Lee Annable is the second-born daughter of American actress Odette Yutsman and Brothers & Sisters fame Dave Annable.
Dave, 43, had shared the news in an Instagram post featuring photos of baby Anderson and her big sister, 7-year-old Charlie Mae captioning,
"Odette and I, but mostly Charlie are thrilled to welcome Andersen Lee Annable 'Andi'. Mom and baby are doing great. Big sister Charlie has not stopped smiling. The next chapter has begun and we couldn't be more grateful. #Familyoffour #AndiAnnable."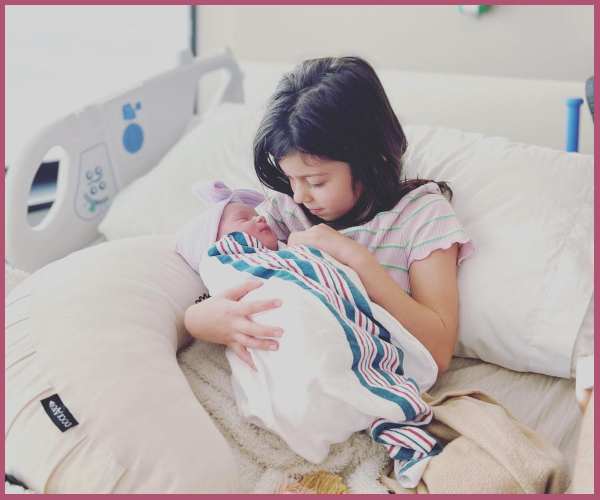 The new mother also kept on writing to the baby news about the birth date of the newborn saying,
"You came into this world last Thursday October 13th, fast and furious in about 2 hours door to door. Birth story is for another day. Phew 😮‍💨."
The mom of two then shared her love for baby Andi, writing,
"For now, we will keep drowning in your sweetness and soaking up every bit of this beautiful time in our lives. If you were wondering, yes, Charlie is obsessed and yes, she thinks she is only HER baby."
Also, Read Basketball Wives star Brooke Bailey mourning on tragic death of daughter Kayla Bailey
Into the Marriage and Kids of Dave and Odette Annable
The Brothers & Sisters actor and Supergirl actress are married for over 12 years now. They had tied the knot in a private ceremony in Ojai, just north of Los Angeles, on Oct. 10, 2010.
The couple announced separation after nine years of marriage in October 2019 only to reconcile the differences 9 months back in August 2020.
During the split phase, Dave was away from social media as he had feelings of depression and anxiety. Meanwhile, the couple was co-parenting their first child, daughter Charlie Mae birth to a daughter in September 2015.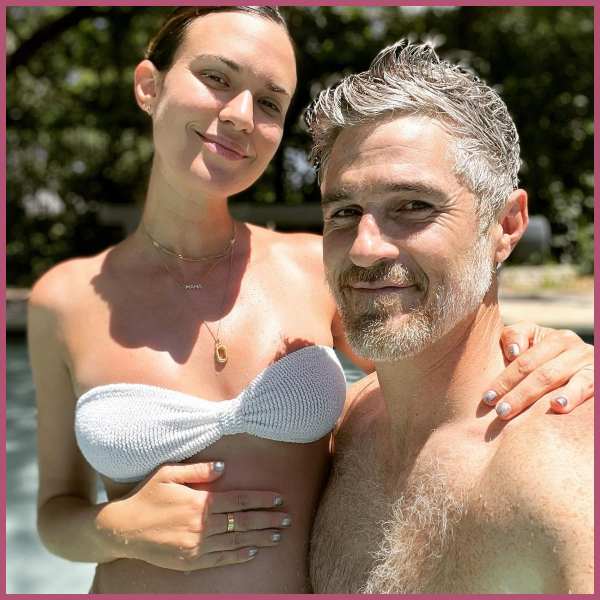 Also, Read 'Empire' star Trai Byers is expecting his first child together with his wife Grace Gealey
Who is Dave Annable?
David Rodman Annable is an American actor who rose to prominence portraying Justin Walker on the ABC television drama Brothers & Sisters.
He also featured as Henry Martin on the ABC supernatural drama 666 Park Avenue. His role as Pierce Harrison on the NBC medical drama Heartbeat was also critically acclaimed.
Also, Read Hollyoaks star Jessica Fox is expecting her first Miracle baby after a Few Miscarriages!