OFFICIALLY ENGAGED: Prince Harry and Meghan Markle have finally took another step to develop their relationship! Know about this engagement between the Royal Prince and Beautiful Meghan!
We have been hearing about Prince Harry's girlfriend for quite a long time now. It's already been a year when the world came to know about the dating news and at last, the two of them have decided to take another step towards their marriage.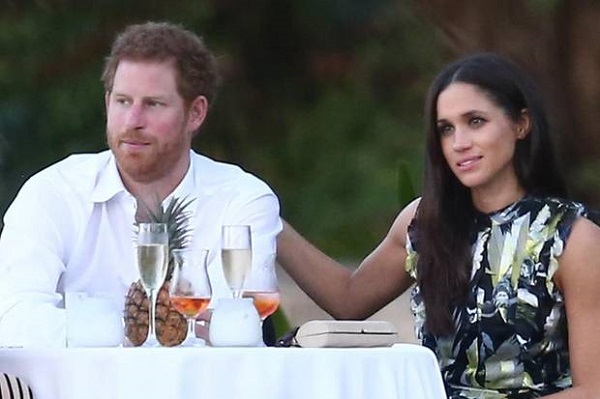 Romantic propose that Meghan can't stop bragging about
The handsome Prince, Harry announced their engagement on 27th November i.e. on Monday but they said in an interview that they were engaged a few weeks back. As described by Meghan, Prince Harry surprised Meghan with a romantic propose during dinner. ( Lucky Roast Chicken was also a part of the proposal) The love between them is so deep that Harry didn't even complete his proposal and the answer was "Yes!" already. She described the moment as:
"So sweet and natural and very romantic…"
With the thrilling surprise, Meghan didn't even remember the ring and hugged Harry. Only when Harry asked if he can put on the ring, Meghan came back to reality. Meghan and Harry did an interview to announce the happy news where they actually looked happy and over the moon.
And about the ring that says "Meghan is Harry's", it was specifically designed by the Prince himself.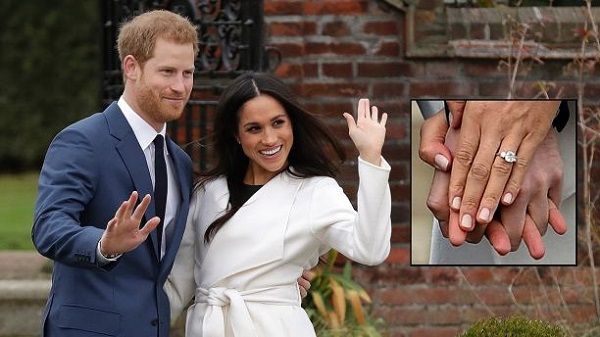 The 36-year-old actress also opened up about their long-distance relationship. Harry being the Prince of Wales, their possibility of having the problem regarding long-distance is detectable.
However, Meghan said that they would meet each other quite often. The longest time they would stay far from each other was two weeks. Visiting each other often is also a key to a great relationship.
Questions raised
Many questions were raised about the relationship between the Royal Prince and a divorced American actress. The public was not sure if the match was a perfect one. There were also rumors about their break-up sometime back and people had doubts over the new Royal family member.
But, it seems like now after Prince William and even Queen Elizabeth II herself has approved for this bond, people seemed to have calmed down. The way Prince and Meghan showed their love even without trying to make this possible.
Prince William and Kate's best wishes to younger brother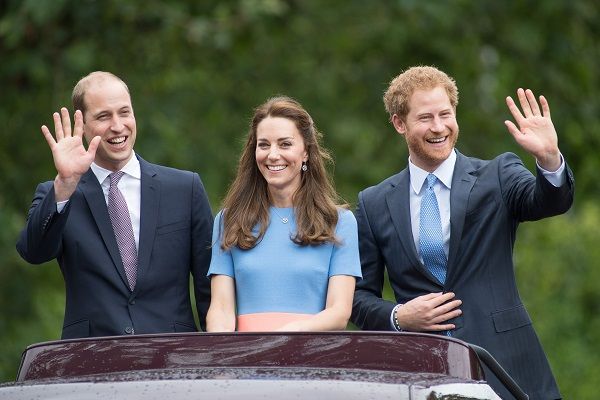 Prince William and his wife, Kate also shared about how happy they were for their young brother. Prince William made it clear that Royal Blood is not the compulsion for their marriage and Harry and Meghan were perfect for each other.
Rather, William made a funny comment regarding his brother's engagement:
"For me personally, I hope it means he stays out of my fridge and will stop scrounging my food, which he's done for the last few years."
"Very excited and delighted for them both."

Before leaving the ice rink earlier today, The Duke commented on the announcement of Prince Harry and Meghan Markle's engagement. pic.twitter.com/4mBvz2cxCh

— Kensington Palace (@KensingtonRoyal) November 29, 2017
Whether a prince or not, they are just brothers after all.
A Visit to the Queen
After the announcement was made, Harry didn't forget to visit his loving grandmother to get her blessing. The newly engaged couple went to visit 91-year-old Queen at Buckingham Palace right after the day from the announcement.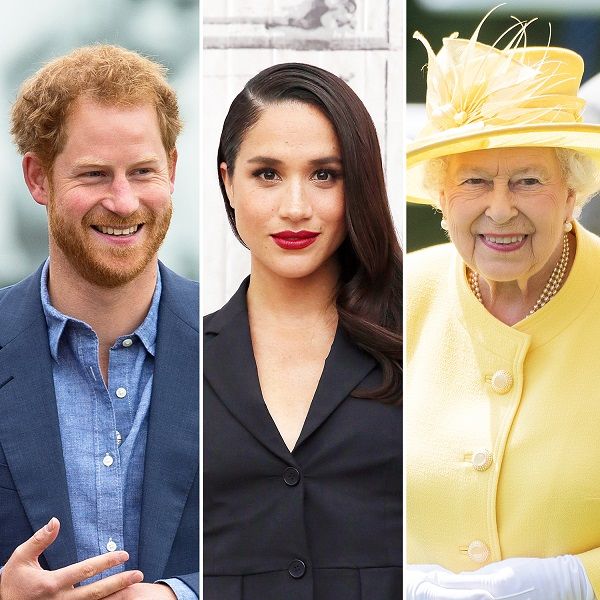 This isn't the first time Meghan got to meet the Queen. Prince Harry actually introduced her to Queen back in September and according to Meghan she said this about their first meeting:
"Not just with his honor and respect for her as the monarch, but the love that he has for her as his grandmother. All of those layers have been so important to me. She's an incredible woman."
Wedding details
After the announcement of their engagement, the date and location of their wedding were also revealed. The wedding date is set for May of 2018.
They are to be wedded at St. George's Chapel at Windsor Castle, which is a "slightly smaller venue" than Westminster Abbey, where Kate Middleton and Prince William were married, but holds a traditional value for the wedding of Royals. It is also the place where his uncle, Prince Edward got married.
The marriage of Prince Harry and Ms. Meghan Markle will take place at St. George's Chapel, Windsor Castle in May 2018. pic.twitter.com/lJdtWnbdpB

— Kensington Palace (@KensingtonRoyal) November 28, 2017
We wish for the happy days for the Prince and soon-to-be wife of his!
Short Bio on Meghan Markle
Meghan Markle is an actress and humanitarian who hails from the America. She gained a lot of popularity and fame for playing the role of Rachel Zane in the popular legal drama series called Suits. Also, she earned a special mention for appearing as Amy Jessup in the sci-fi thriller movie named Fringe. More Bio…