Ola Ray Looks Stunning Four Decades after Starring in Michael Jackson's Iconic Thriller Music Video!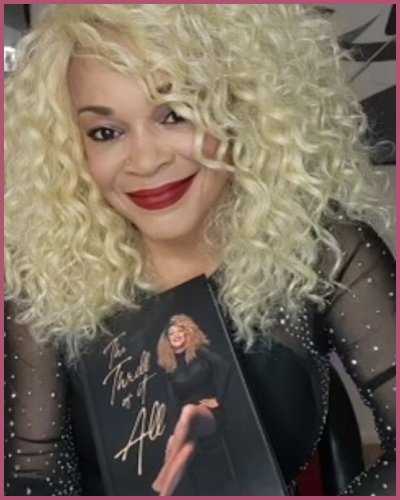 Ola Ray with her new platinum blonde hair looks as youthful as ever.
The model who worked with Michael Jackson in the epic music video looked completely different with a new hairstyle.
Jackson's Thriller album which was released in the 80s is the best-selling album of all time.
---
Ola Ray celebrates Thriller's 40 years
Olay Ray took to her Instagram account to celebrate Michael Jackson's Thriller album on its 40th anniversary.
Ray, 61, who starred as Michael's girlfriend in the epic music video paid tribute to its landmark release on Sunday.
Fans might remember Ola as the one who runs out of the theatre during a creepy horror movie.
The video then shows Jackson following her and reassuring her that it was just a film. The King of Pop then performs his legendary zombie dance which is still fresh in people's minds to date.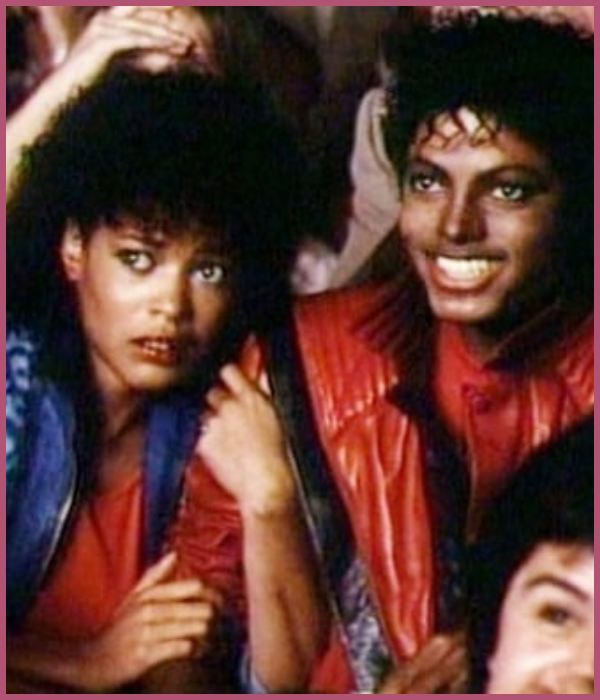 Ola who had dark tresses back then has now gone completely bright platinum blonde. But she looks as beautiful as ever.
The former model wrote on her Instagram account:
'Hello World, Happy 40th Anniversary of the Thriller Album. Check out my book for some amazing stories of us in the Thriller Video.'
The former Playboy model also previously addressed what it was like to work on one of the most famous music videos of all time.
In an interview in 2019, Ray spilled some beans about the shooting days and revealed that she shared a kiss with the King of Pop.
Also, Read Prince and Paris Jackson Remember Their Dad Michael Jackson on his 64th Birthday!
Ray struggled to keep up with the fame she received from Thriller
Moreover, Ray also claimed that Jackson stripped naked while wooing her in his dressing room after calling it a day.
Ray said:
'Michael and I did get intimate on Thriller, yes. I went to his trailer one day and that's where I had my second kiss with him.

'I kissed him for the first time on the set, I kissed him on the cheek, then he asked me to come into his dressing room one day and I went in there and we sat down and had a conversation and we got really close and that's when he kissed me the second time.'
Ray added that the duo did a little something else but kept it a secret.
The model also claimed:
'I'll just tell you this much. He undressed in front of me, I'm not going to tell you anymore about it – you've got to read my book.'
That was the first time Ola revealed what really happened behind the scenes of the world-famous video. She said that she'd been waiting desperately to tell the story to the world.
The model further revealed:
'I wanted to save a little bit for my book,' 

'Getting intimate with Michael made me feel really, really good.'
Ray said that the two weeks that they spent together brought them really close.
But the unbelievable success of the video threw the young starlet into overnight global stardom.
Just while she was about to taste success, fame made her life spiral out of control.
The young actress was in her early 20s when she was chosen the one to play Jackson's girlfriend out of hundreds of other girls.
Also, Read Michael Jackson-his multiple relationships, girlfriend, controversies, and career!