Old flame, new love! Ryan Seacrest's rekindled love with ex-girlfriend Shayna Taylor, their vacation and more! Get it all here!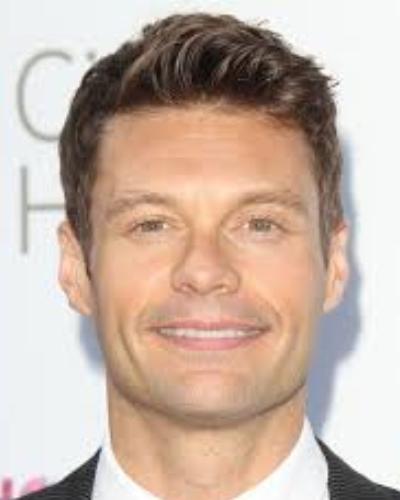 American radio personality Ryan Seacrest and his live-in gorgeous girlfriend chef, model, and physical trainer Shayna Taylor had a great romantic day in Miami on 11th June 2017.
---
Update: Ryan and Shayna decided to end their romantic relationship in May 2020. The reason for their split is said to be Ryan having an affair with another woman and was spotted vacationing with her in Cabo San Lucas, Mexico. Their representative said,
"Ryan and Shayna decided to end their romantic relationship amicably some time ago. They remain good friends, each other's biggest supporters and will always cherish their time together as a couple."
Ryan Seacrest is on a vacation in Miami with his live-in girlfriend
Ryan and Shayna enjoyed their day at the poolside. They made a lovely poolside PDA. In one of the photos, the couple could be seen sharing a sweet smooch with both of them in the pool. They sat for some time at the edge of the pool with some drinks in hand.
They were however deep in conversation, probably on a very important topic. As they returned to their basking bench, Shayna Taylor took a selfie of herself with her boyfriend. The duo then laid their toned bodies on display to catch some sun rays.
Shayna Taylor had put on a floral printed bikini flaunting her gorgeous body, while Ryan Seacrest was shirtless. He had on black swim trunks. Shayna Taylor had her blonde tresses tied up into a ponytail.
After enjoying the sun, Shayna Taylor slipped on sheer white crochet shorts while Ryan Seacrest covered up with a plain white tee and was in cool flip-flops. Shayna Taylor also wore summery beige sandals.
They then took a stroll along the pool holding their hands. The duo then put on trendy circular sunglasses and went on to the bar to grab some drinks for themselves. They sat there for some time in the shade. Ryan Seacrest was seen putting a concerned hand over Shayna Taylor's shoulder.
They again headed off to their chairs with Ryan trailing behind. They sat on their chairs and hydrated themselves with their drinks and rested. They again descended into the swimming pool and the two restarted their conversation. Shayna Taylor appeared to get animated as she spoke to a grinning Ryan Seacrest.
Both were then seen sitting on the edge of the pool with their feet in the water. Shayna Taylor then pulled Ryan Seacrest close to her while holding a drink in her other hand. Ryan Seacrest had a wonderful day off from his multiple career endeavors.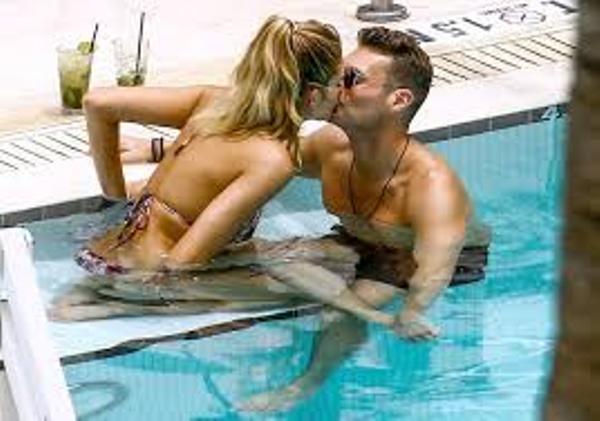 Their volatile relationship
Ryan Seacrest had a high-profile hook-up with Teri Hatcher in 2006 during her time on Desperate Housewives. He briefly dated Ryan and had a brief fling with English-Australian actress and model Sophie Monk in 2008.
Ryan Seacrest was dating American professional dancer, singer, and actress Julianne Hough since April 2010. However, the relationship lasted for less than 3 years and on 15th March 2013, it was announced that their relationship had ended.
Ryan had since dated a bevy of women. In 2013 and 2014, Ryan was in a romantic relationship with model Shayna Taylor for almost 18 months. But by December 2014, they had called it quits. But during the end of the last year and the start of the New Year, the couple was again sighted at many places.
The old love was rekindled and the couple appeared very happy in each other's company. They together hit the beach, the gym, and also on the red carpet. Ryan also took her as a date to Guess co-founder Paul Marciano's wedding in Bora Bora over the Thanksgiving weekend.
They also biked together in the Oceanside neighborhood of Venice in LA in early December 2016. In January 2017 they were seen on a shopping spree at Barneys New York in Beverly Hills. On 29th April 2017, the couple made their first public appearance at the MOCA Gala.
They are into a live-in relationship and are now residing at his luxurious 11000 square feet $ 75000 per month apartment in Manhattan. Though Ryan appeared to be an eternal bachelor, he has expressed his wish to settle down now. He said that he would love to say 'I do' soon.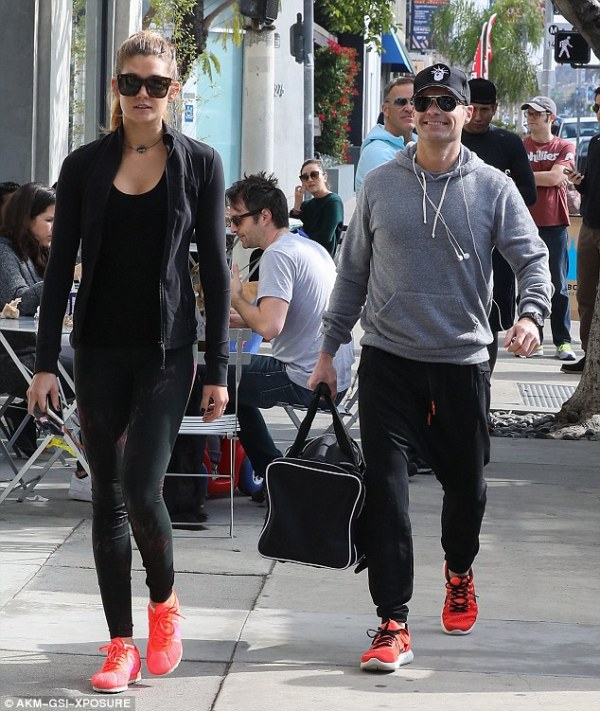 You may like to read A host and TV personality, David Venable a person with comprehensive knowledge of the food industry!!
More About Shayna Taylor
Shayna Taylor is a multi-talented woman. She posts workout videos and promotes her delicious recipes on her social media accounts. She is a chef and also a personal trainer. Shayna Taylor works out a lot in the gym.
Taylor has an Instagram account called 'My Bikini Kitchen' on which she posts healthy and mouth-watering dishes such as fresh smoothies and steak tacos. She is also planning a food blog. She is also a model and has traveled a lot on assignments. She is very close to her family.
She had once posted on her account:
"As I've gotten older, I've realized how important having your family close to you really is. I am extremely blessed that I have such strong, logical, loving women (young & old) to stand by my side & to be my rocks. No matter what life throws our way. The only people missing in this photo is my grandma (who took this picture) & my great grandma, who will always be by my side in spirit.  thank you for always making me feel so loved .. every day like it's my birthday."
Shayna Taylor owns a small black and white dog called Panda who has an Instagram account of his own.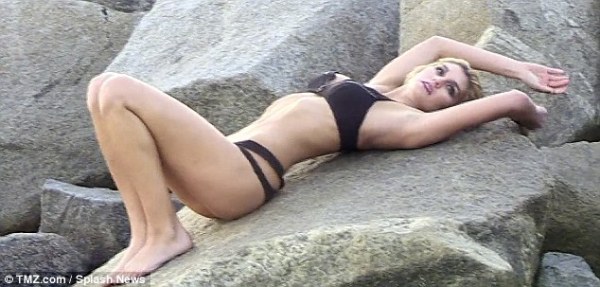 Ups and downs in their relationship
Like any other relationship, Ryan and Shayna also had differences in their relationship. As they are well-known stars, their story is highlighted. After being in a relationship for a year and a half, the couple almost separated in the year 2014. However, later they patched up.
Also recently in February 2019, the news was that the couple who were going to get married had split. Moreover, one of the sources said,
"They are on very good terms and still like spending time together, but there is no romance between them, just friendship."
However, again in April, they were seen together hiking in Beverly Hills. We hope best wishes for this couple.
Also read Old flame, new love! Ryan Seacrest's rekindled love with ex-girlfriend Shayna Taylor, their vacation and more! Get it all here!
Short Bio of Ryan Seacrest
Ryan Seacrest is an American radio personality, television host, and producer. He began co-hosting Live with Kelly and Ryan on a permanent basis on May 1, 2017. He was born on December 24, 1974, in Atlanta, Georgia. He is best known for hosting the talent competition show American Idol, as well as the syndicated countdown program American Top 40 and the KIIS-SM morning radio show On Air with Ryan Seacrest.  He won an Emmy Award for producing Jamie Oliver's Food Revolution and became co-host of Dick Clark's New Year's Rockin' Eve in 2005. More Bio…