Oli Herbert the founder of the heavy metal band All That Remains is dead at 44!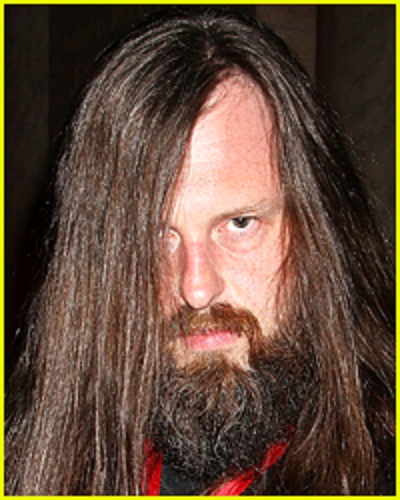 Oli Herbert who had founded the heavy metal band All That Remains and was a guitarist has died, his bandmates have confirmed. He was only 44. He was found dead in a pond and it is believed to be a case of an accident.
Oli Herbert's bandmates confirm his death
The band has an official Instagram account and Oli Herbert's bandmates broke the news of his death on it. The account has 83k followers on it.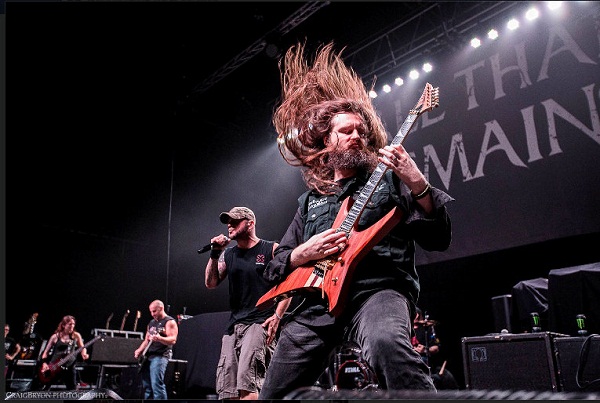 His bandmates put up a picture of the star and alongside wrote:
"We were devastated to learn that Oli Herbert, our friend, guitar player, and founding member of All That Remains has passed away.

"Oli was an incredibly talented guitarist and song writer who defined Rock and Metal from the Northeast.

"His impact on the genres and our lives will continue indefinitely."
There are no details shared about the cause of the guitarist's death.
The post continued:
"The band and family request that you respect their privacy and remember Oli by celebrating the great music he made."
Tributes pour in for the dead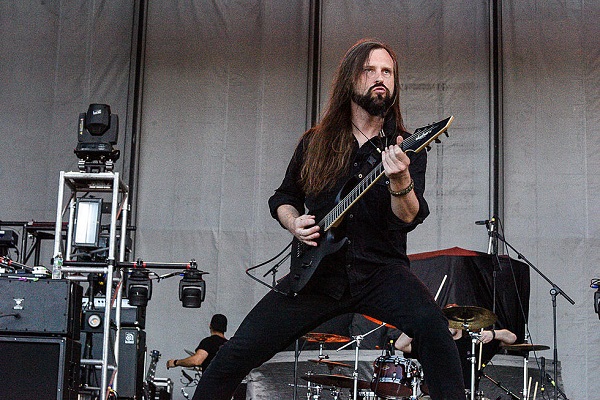 Oli's fans took to the social media to convey their condolences on his death. One fan said:
"RIP Brother another amazing talent gone too soon. May your rifts soar eternally."
A second fan wrote:
"Devastated. He'll be so missed and forever loved. I send love to his family and friends."
A third fan said:
"I'm so sorry to all of u."
Oli's fellow singers and musicians also paid their tributes to this great musician on Twitter. Arch Enemy and Spiritual Beggars star Michael Amott tweeted:
"Really shocked to learn of Oli Herbert passing away.

"AE and ATR toured together years ago and Oli always used to come out and see us play when we came through this area.

"The nicest guy. The metal community's lost another great musician way too early. #RIPOliHerbert#AllThatRemains."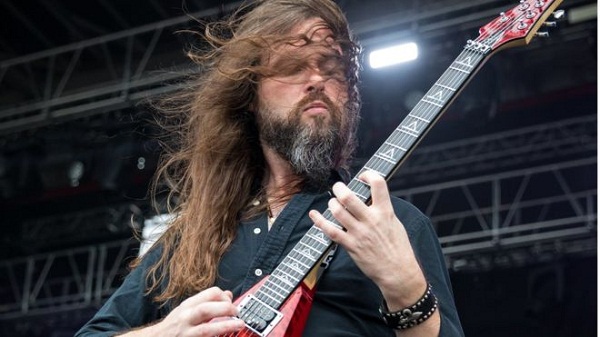 Click to know more on Cranberries singer Dolores' Riordan was found dead! Alcohol intoxication and drowning revealed as the reason of death!
Singer Brian Fair also stated his sadness on Oli's death. He wrote:
"The world has lost one of the sweetest and most talented musicians I have ever known.

"Oli Herbert of All That Remains was always so kind and friendly every time you saw him and a literal wizard on the guitar.

"Such devastating news and such a sad and tragic loss. #RIPOli."
Click to know more on this gossip: KORN front man Jonathan Davis talks about estranged wife Deven Davis's death! She lost battle with Mental illness and addiction a week ago!
Oli Herbert and his life
Oli was just 14 when he began playing the guitar. He was an extremely dedicated individual and was passionate about music. He obtained a bachelor's degree in music composition. The group was formed in 1998 and Oli was a founding member of the group. The band came out with 9 studio albums and Oli was part of and had performed on all the 9 albums.
Source: Louder