Influencer Oli London apologizes for Being Obsessed of BTS star Jimin!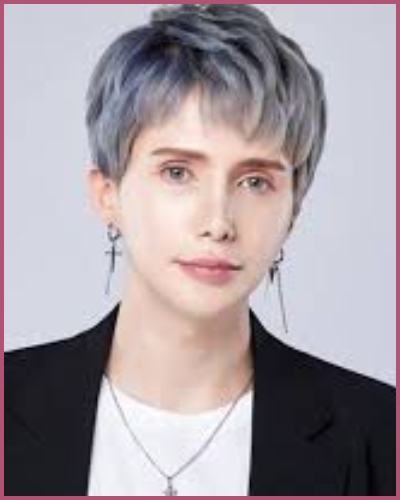 Influencer Oli London apologized in her recent video for her obsessive way to look like K-pop Idol Jimin.
She had undergone dozens of operations to imitate the look of BTS member Jimin.
Learn about the early life of Oli London and her facial reconstruction surgery in detail.
---
Oli London, 32 who issued a public apology for her facial reconstruction to look like Jimin from BTS had a reason to do so! Learn what made Oli copy the K-pop Idol.
Why did Oli London want to look like BTS member Jimin?
Having faced self-esteem and identity issues growing up. Oli London was extremely obsessed with looking like the most-loved K-pop Idol Jimin. The influencer has got over 1 M followings on Tiktok and over 63k subscribers on Youtube.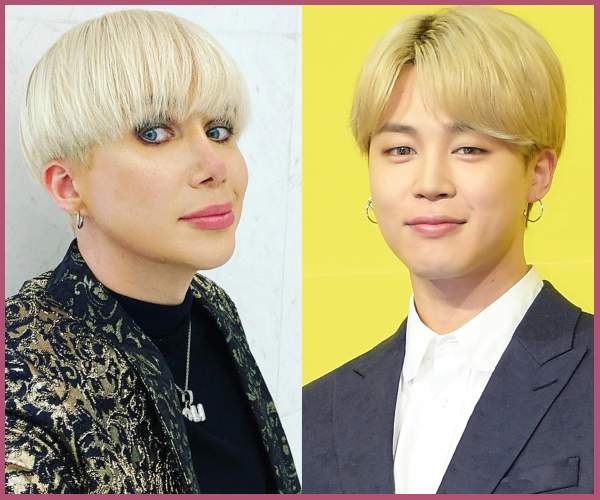 Though she had her reasons to do so, she finds it not appropriate later on as she apologized for her obsessive fandom. She confronted how her 32 operations on her face to match Jimin's look were not correct saying,
"It was wrong of me to try to emulate Jimin in such an obsessive way. I realize now that it wasn't the right thing to do."
The British influencer and YouTuber Oli London through her public apology in a Youtube video showcased her respect for the sentiments of BTS star Jimin and the Asian community. They are classified as bisexual and came to apologize after identifying as Korean and transracial.
Also, Read Inside everything to know about '90 Day Fiance'; star Larissa Lima; Age, Background, Plastic Surgery
Oli London's reason for looking like Jimin
Oli London, the non-binary influencer has briefly undergone 32 operations, including six nose jobs, eye surgery, and a forehead lift to look like Jimin. That's insane and too obsessive. Upon asking her reasons they told the public,
"That has been a big factor in me having surgery, me being unhappy, me also funneling my love into Jimin. I really tried to model myself on that person, because I thought that would make me happy."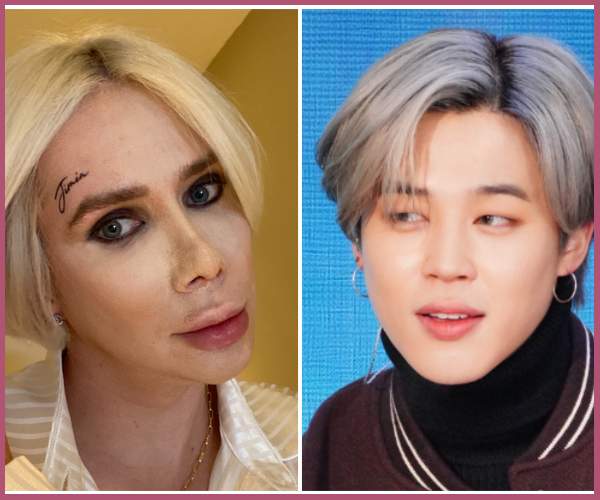 London who was bullied as a teenager in school always felt lonely, left out, and unloved. The feelings disappeared after they married their husband but the story of bullying continued,
"Since I shared my story with the world the bullying has only gotten worse and the level of abuse I receive on a daily basis for my identity as a Korean person is beyond horrifying and traumatic."
They still identify their identity as Korean has found a way to accept themselves as a person despite every odd. They said.
"I can't be another person. I just need to love myself. I've started to really love myself."
London who is of British nationality confessed about her true identity and being confused as a Korean saying,
"I never meant to cause any offense with my actions and I am sorry if anyone misinterpreted or misunderstood my strong love for Korea and Korean culture. I do struggle with identity issues … but I'm conquering these demons. I'm working hard. It's not easy, but I'm trying my best."
Also, Read Swedish Supermodel Elsa Hosk Responds to Plastic Surgery