Who is Oliver Saunders? Find about his parents, wife, son, age, troubled past and marriage
Oliver Saunders is a rapper. Oliver is into music and goes by the name BAM!. BAM stands for By Any Means as this movement is for anybody who is willing to do what they need to do in order to complete their goals and take care of their kids.
Oliver said,
"I've been writing music since I was seven years old and it has been quite the ride,"
He added,
"I have been lucky enough to perform with several of my inspirations like Dom Kennedy, Talib Kweli, Kid Ink, Kirko Bangz, Questlove, Skeme, and other artists over the years." 
He credited his mother Garcelle Beauvais for supporting him and working hard to pursue her dream. She is very supportive of him. Previously, Saunders worked under the name Jayson Rose which he believes does not fit him. He revealed,
"My music is a reflection of me – the good, the bad, and everything in between. I hope you stick along for the ride because it's going to be crazy, but more than worth it!"
He has also worked as a child artist including his appearance on The Jamie Foxx Show with his mother. Oliver has been making his own freestyle rap since the age of 10. When he was 14 years old he got a chance to perform at Disney Hall. His debut mixtape was Blunts and Starbucks in the West Coast genre. As per his website,
"I've grown a lot in the past several years and I feel it is time to leave the past in the past and move onto the new. This is why I'm leaving behind my previous stage name, Jayson Rose, and moving onto my new name, BAM!"
Who is Oliver Saunders's married to?
During this ongoing coronavirus pandemic, Oliver Saunders walked down the aisle with his longtime girlfriend SamOli Saunders. They walked down the aisle on 24th May 2020 amid COVID-19.
Oliver and SamOli had been dating each other for sometimes now before heading towards marriage. During their COVID-19 marriage, they chose to wear a casual outfit. Oliver wore a pair of cherry-red trousers, a white shirt, and a surgical mask to the ceremony, while Sam chose a cornflower blue dress and a similar mask.
The couple made their wedding official by sharing on Instagram and wrote,
"Mr & Mrs Saunders! We said I do! Who knows when we can have a wedding due to covid!? So we did the most important part of a wedding which is becoming one! Wedding reception after covid is over! ????????,"
It was a small ceremony where they exchanged vows in front of a small stand with a sign The Little White Wedding Chapel Drive-Thru Window.
Also read The marriage of Kim Kardashian under strain! She does not want a divorce but wants to stay separately for some time from Kanye West!
Oliver Saunders son
Garcelle Beauvais became a grandmother for the first time when her son Oliver Saunders and his girlfriend now wife gave birth to a baby boy. He became a father on 22nd February 2020 after SamOli Saunders gave birth to Oliver Saunders Jr.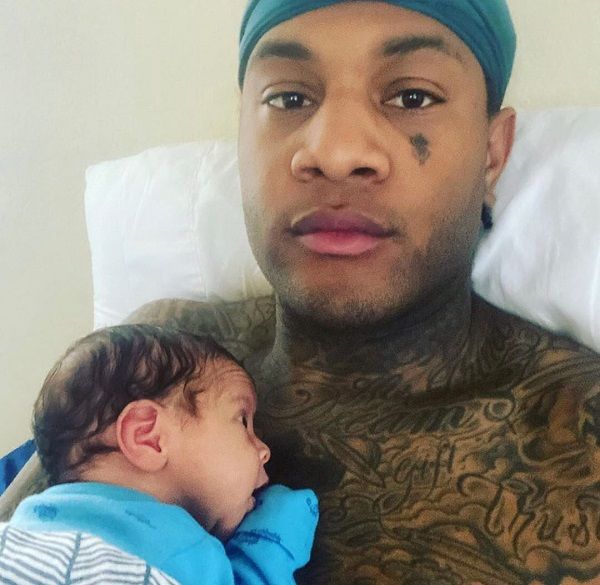 Garcelle shared the happy news through her Instagram.
Oliver Saunders's father and mother
Oliver Saunders comes from a very well-off family. He is the son of producer Daniel Saunders and Haitian-American actress Garcelle Beauvais. His mother Garcelle is best known for her roles as Francesca "Fancy" Monroe on The WB television sitcom, The Jamie Foxx Show. His parents got divorced in 2000 after 9 years of married life.
Oliver is their eldest son. He has two step-siblings from his mother's second husband Mike Nilon. His step-father Mike is a talent agent with Creative Artists. His step-siblings are twins Jax Joseph and Jaid Thomas Nilon.
What is the age of Oliver Saunders?
The son of Garcelle Beauvais and Daniel Saunders, Oliver was born on 22nd February 1991. He is 29 years old at present. His grandparents are Marie-Claire Beauvais and Axel Jean Pierre. He belongs to a celebrity family.
Troubled past of Oliver
Recently, Oliver's mother Garcelle revealed during the latest episode of The Real Housewives of Beverly Hills that her son was into addiction. She thought that she may lose her son at a point. Oliver struggled with drugs for a long time. But he is doing better now.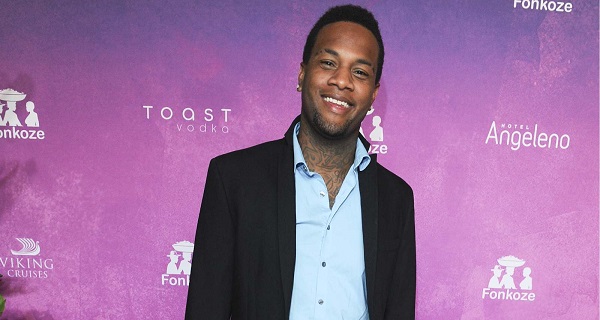 Even though Garcelle is very transparent about her life but fans were unknown about the struggle her family was going through due to her son's addiction. Likewise, he was kicked out of five schools because of his behavior. They had a lot of money to offer him for his good and finally, they decided to send him to Valley Wilderness Camp in the year 2008. It took Oliver 5 months to fix his life.
Also read KORN front man Jonathan Davis talks about estranged wife Deven Davis's death! She lost battle with Mental illness and addiction a week ago!
Short bio on Garcelle Beauvais
Garcelle Beauvais is an American actress, reality TV personality, and former model. She is best known for her portrayal of Francesca Monroe on the television sitcom, The Jamie Foxx Show, and Valerie Heywood on the crime drama, NYPD Blue. Currently, she is the main cast member of the Bravo reality TV series, The Real Housewives of Beverly Hills. Read more bio…