Olivia Wilde Has A Perfect Windy Celebration of Son Otis Sudeikis 8th Birthday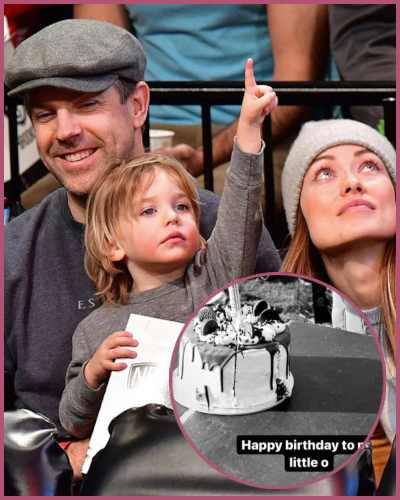 Otis Sudeikis the son of actress Olivia Wilde and actor Jason Sudeikis turned 8 today.
Mother Olivia wished her baby boy a happy birthday through her Instagram story.
The story reads a perfect windy celebration to little o in a black and white picture of the mother son.
---
Otis Sudeikis, a celebrity child turned 8 today, and as expected his mother share a rare photo on her 8th birthday as well. Mother Olivia Wilde wrote,
Happy birthday to my Little O!
Describing the black and white picture she had written,
 a perfect, windy 8th (?!?) birthday party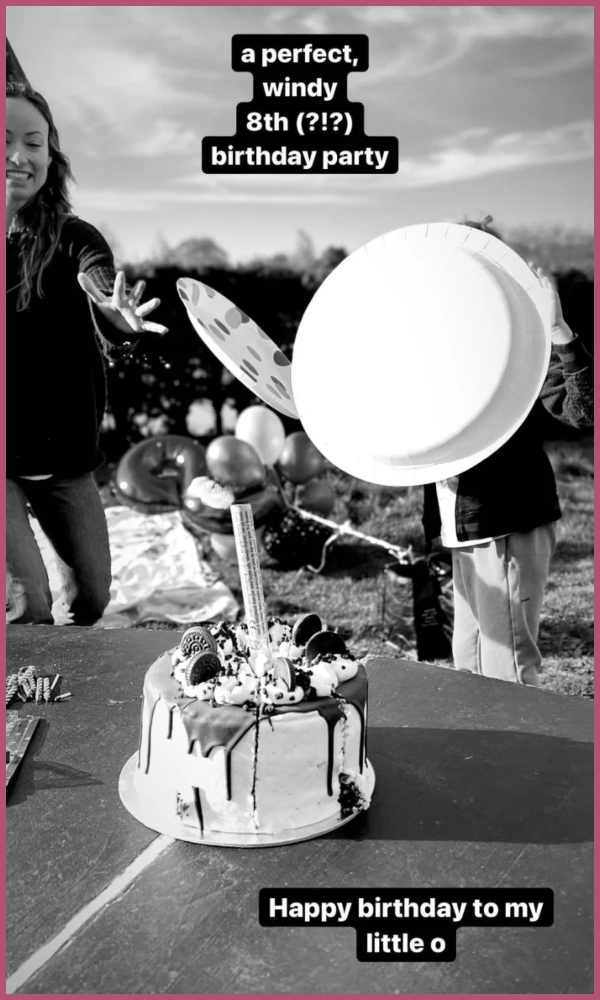 Even on his 7th birthday, Olivia Wilde has shared rare and adorable photos of Otis in which she was seen kissing her child a Happy Birthday on his forehead.
Also, Read more about Birthday Bash! Khloe Kardashian's daughter True Thompson celebrates her pre-birthday celebrations
Otis Sudeikis Snaps
Mother Olivia has also shared snaps with kids Otis and Daisy at a museum from her family outing. Meanwhile, the kids were learning about dinosaurs and fossils.
Honestly, both the mother and father rarely upload snaps and pictures of their children. Even if they upload it turns out to be side facing or something like that.
Thus, the paparazzi are after clicking the front face image of celebrity child, Otis Sudeikis.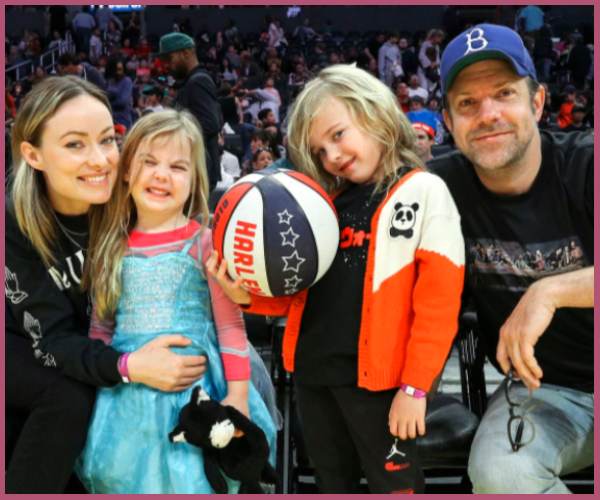 Otis Sudeikis- Parents & Divorce
Otis was born Otis Alexander Sudeikis to filmmaker and actor parents Olivia Wilde and Jason Sudeikis. His parents had split in November 2020.
Though the parents are separated, the two raised them together. Ironically enough the daddy refers to himself as Otis and Daisy's personal driver on his Twitter account. A source in Jan 2021 added,
"They've been separated for months now and there really is no drama. They're handling this like adults."
Olivia Wilde and Jason Sudeikis's Relationship
The former couple began dating a few months later after their first meeting in 2011. Eventually, they had kept their engagement of 2012 secret until January 2013.
After giving birth to 2 children, Otis in 2014 and Daisy in 2016 they seemed quite happy. But their togetherness lasted till 2020 only.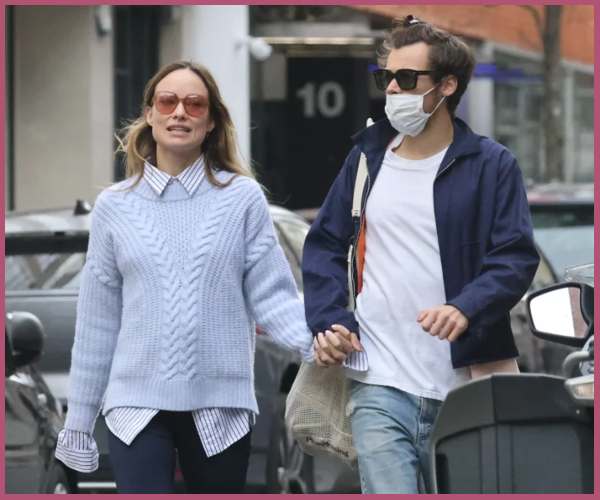 Short bio on Olivia Wilde
Olivia is the 2020 Independent Spirit Awards-winning actress and filmmaker. Wilde first rose to fame by portraying Alex Kelly in the 2004 series The O.C. She is currently dating Harry Styles, her co-star from Don't Worry Darling since January 2021. More Bio…
Also, Read more about How did John Legend and Chrissy Teigen celebrate the 6th birthday of their daughter Luna Simone Legend?