Olivia Wilde Faces a Wardrobe Malfunction at Don't Worry Darling Promotions!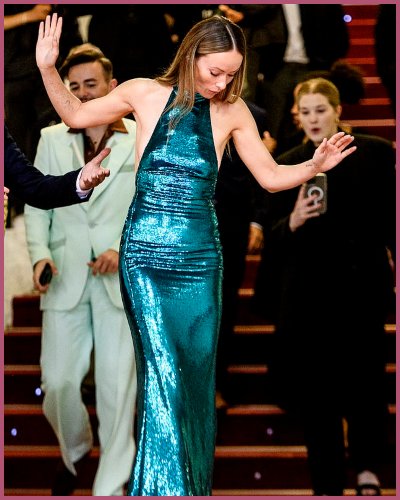 Olivia Wilde nearly toppled with her high heels at San Sebastian International Film Festival.
Wilde was there to promote her new movie Don't Worry Darling.
A person soon come to her aide and thankfully she didn't fall.
---
Olivia Wilde maintained her grace as she nearly fell on the red carpet
Olivia Wilde looked stylish in a shimmering emerald green gown at the Don't Worry Darling premiere at the Victoria Eugenia Theatre.
She was there to promote her directorial movie at the 70th San Sebastian International Film Festival in Spain.
The actress looked sexy in the backless, sparkly outfit with a halter-cut.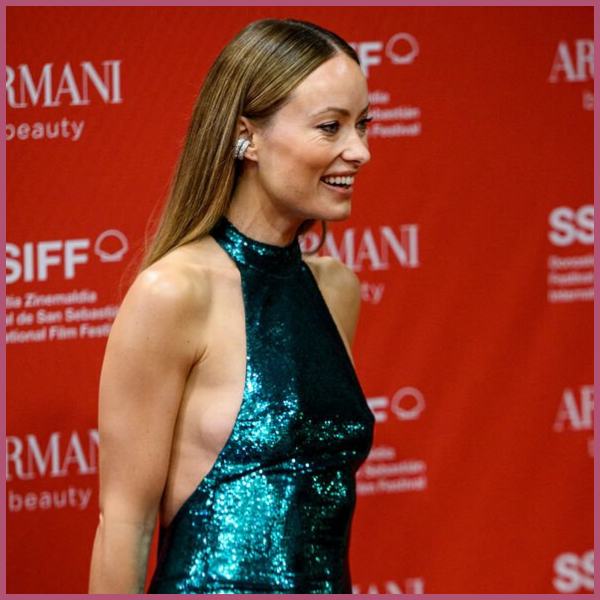 While everything was going well, Olivia stumbled as the high heels caught in the long train of her plunging dress.
The 38-year-old then was helped by staff who made sure she didn't fall to the ground.
The stumble created another controversy amid the controversy and rumors that the director is trying to get rid of surrounding her film.
The mum-of-two wore her long blonde hair in a straight blow dry.
Also, Read Shia LaBeouf Said He Was Not Fired From Olivia Wilde's Don't Worry Darling!
Olivia's never-ending controversies and rumors
Olivia, who is the director of the thriller movie starring Harry Styles and Florence Pugh also appears in the movie in the name of Bunny.
Wilde has been trying to keep calm amid the big controversies she faced at the Venice Film Festival.
While in Venice, the whole star cast was there to promote the movie.
Florence, on the other hand, was seemingly absent from the press meeting where Olivia was asked about her absence.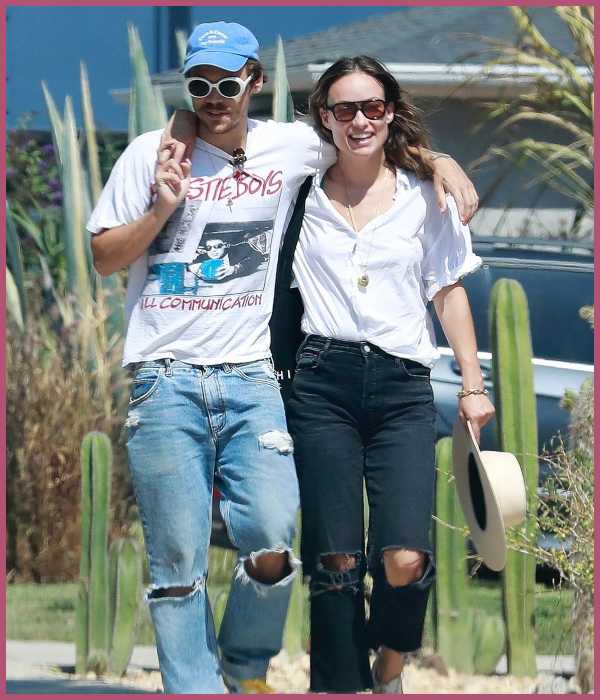 Olivia did not directly answer the question and talked about what a great actress Pugh was.
Even during the premiere screening, and the red carpet events, Pugh noticeably kept her distance from the director. That showed that the two were not on good terms.
A few weeks back Shia LaBeouf clapped back at Olivia after she claimed that she threw him out of the film. The actor revealed that he himself chose to walk out of the film after the actors did not get enough time to rehearse.
He even shared a video where Olivia was seen begging him not to leave the movie.
If this alone was not enough, the director's recent split from her former husband Jason Sudeikis was a bad one after he sent custody court papers while she was addressing a crowd on stage.
She is currently dating Harry Styles.
Also, Read Harry Styles Expresses his Dating Views through his New Song!