Olly Murs and girlfriend Amelia Tank have a new family member! Know about this new addition!
Olly Murs and his girlfriend Amelia Tank were in self-isolation together. And now, they have taken another great step in their relationship. They have a new family member in their house. They are extremely happy with this new family addition. Any guesses on who the new family member is?
Olly Murs and Amelia Tank-their new family member
Singer Olly Murs and his girlfriend Amelia Tank were in self-quarantine together since the past 3-4 months. They were happy together and regularly uploaded photos of them together on their social media. And now, Olly has announced that the couple has a new family member. He is so thrilled that he uploaded a photo of the new family member on his Instagram.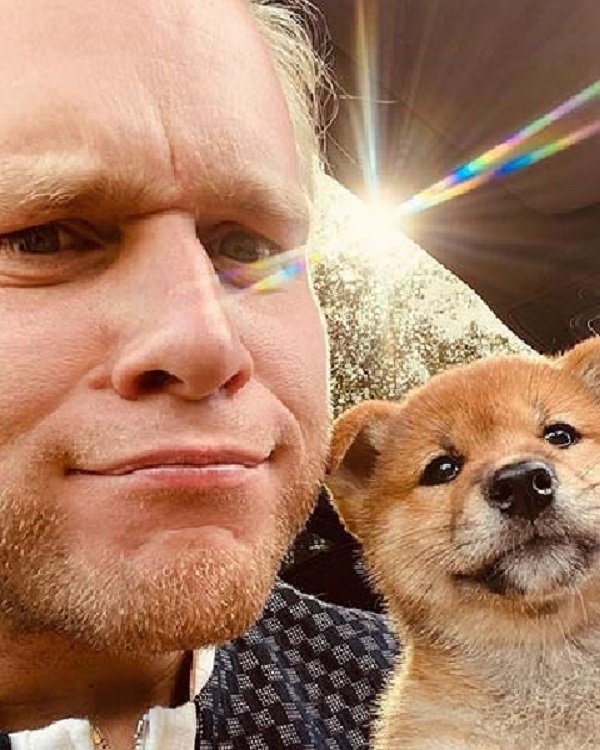 It is the couple's adorable new Shiba Inu puppy. The couple call it Missy. In the social media photo, Olly and Missy are seen. Olly has made a funny face besides Missy and he captioned the post:
"Meet our Missy"
And he followed his caption with heart eyes and a red heart emoji. The photo is cute and adorable.
Fans and their reaction
On learning about their new puppy, fans are also happy for them. They could help but post some good comments for the couple. They praised the puppy. One wrote:
"Omg soooo cute,"
While another fan commented:
"Congrats on becoming dog parents,"
And a third fan remarked:
"Omg you've committed to a dog together lol!!!! She is so cute!!!!!"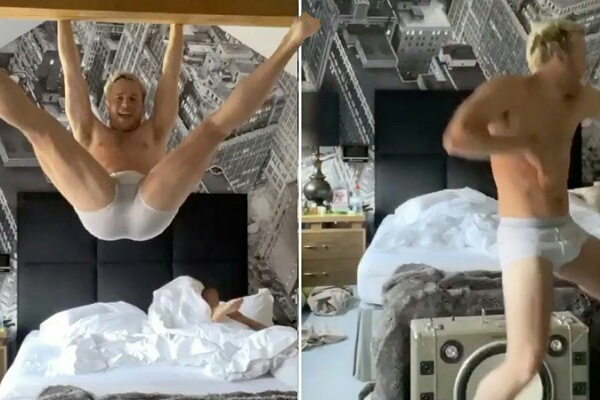 The post has garnered more than 82k likes. Another fan simply put:
"Love love love ❤️."
And another fan who also owned a dog similar to Missy wrote:
"Eeekkkk, a Shiba! Enjoy her, they're the best!! Ours is nearly 13 ????"
One fan joked:
"They say dogs look like their owners ????????"
And another fan said:
"Well done on finding your forever home Missy! ????"
There were many such positive comments for Missy and Olly.
Olly and Amelia Tank-relationship
During the self-isolation together period, the couple grew more close and their relationship flourished. Just after two months, Olly was pretty sure that Amelia is the one to be his life partner. He admitted that he is certain that he is going to marry Amelia. It is not about if but when now.
Last month, Olly appeared on Sky's Harry's Home Fixtures with hosts Harry Redknapp, his son Jamie and comedian Tom Davis. He spoke about his lady love whom he has been dating now for over a year. He also added that he would call all of them to his wedding:
"Listen, if, when, I'm sure I'll marry Amelia, when I get married all you guys are invited. 100 per cent."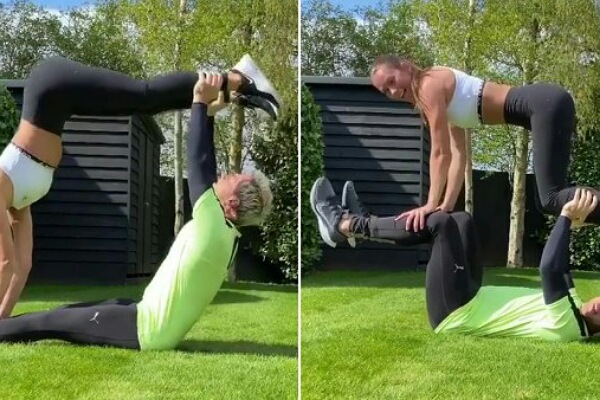 Amelia is a fitness enthusiast. He gushed about her:
"I'm really happy. I've got a great girlfriend who's just amazing to me. I definitely am [punching above my weight], she's a rocket."
The two met on social media but could not commit at that time due to his heavy work schedules. Later, as things got under control, they rekindled their romance.
The complete bio of Olly Murs is here to read