'Olympic Gold Medalist' Suni Lee Affair With Jaylin Smith! Faces HATE Comments For Dating Black man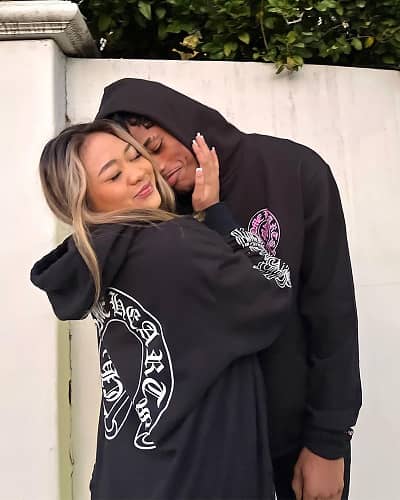 American artistic gymnasts Suni Lee and Jaylin Smith are having an affair since December 2021.
Her boyfriend Jaylin is a college athlete.
Suni is from the Hmong community and is the 1st Asian-American female gymnast to win the Olympic all-around competition, at the Tokyo Games.
She opened up about her affair publicly by posting their photos on her social media handle Instagram.
---
Fans are not happy with her black boyfriend
After she became Insta official with her boyfriend Jaylin Smith, she received many comments, some positive and mostly negative.
She received hate comments because her boyfriend is Black and she is from the Hmong-American community.
The gymnast responded with sarcasm writing,
"This makes me so happy. I've received so much hate,"
Adding,
"They support me when it's beneficial for them, never when it comes to my happiness. Thank you!"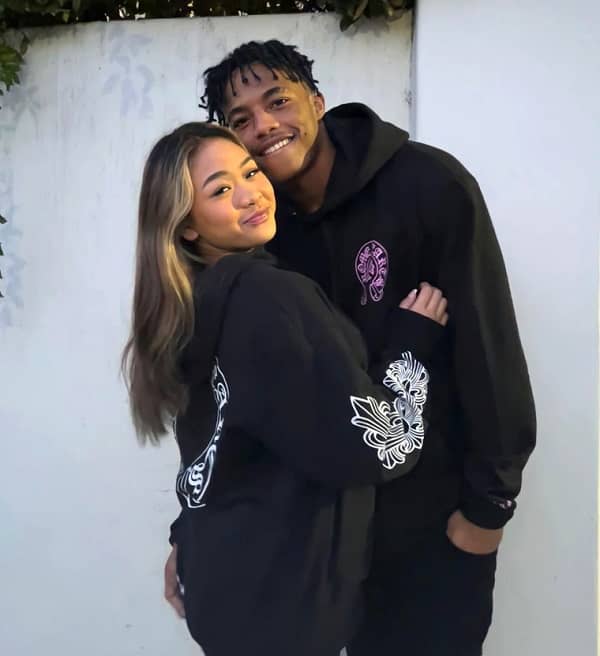 One of her followers wrote that she knew that she will be judged by her community for dating a black man. She is not surprised by the responses at all. Further, she says, love is blind, and when you fall in love color, caste, etc. does not matter, and says Lee to keep doing what she loves.
You may like to read Tammy Rivera speaks up against racism she felt from CVS employees!
Who is Suni's boyfriend Jaylin Smith?
Jaylin Smith is a freshman at Auburn University. He is 5 feet 11 inches and plays as a junior cornerback, and wide receiver. He weighs 81 kg.
Also, he was featured in the Netflix show "Coach Snoop." The show is about rapper Snoop Dogg and his Snoop Youth Football League.
He resides in Palmdale, CA.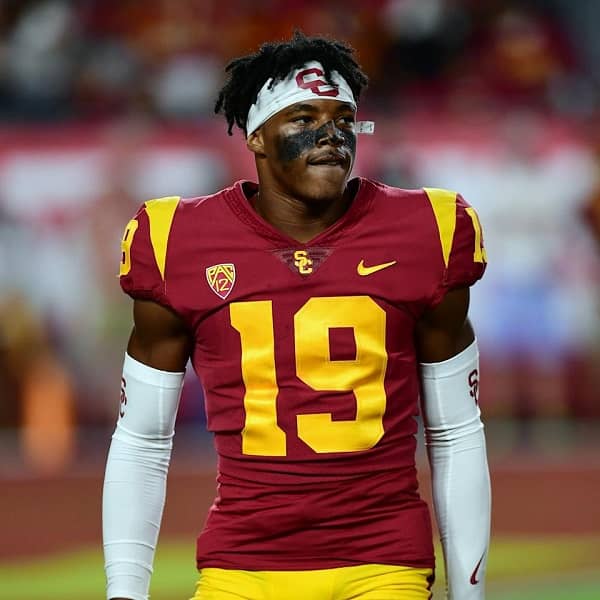 Faced racial hate before
18-year-old Suni Lee has been targeted before as well for being Asian. She was on a night out with her Asian girlfriends. They were then attacked with pepper spray by the people riding from the car while waiting for a ride to return home. Also, they were told to go back where they came from.
Lee was stoned and did not know how to react, says,
"I was so mad, but there was nothing I could do or control because they skirted off. I didn't do anything to them, and having the reputation, it's so hard because I didn't want to do anything that could get me into trouble. I just let it happen."
Also read 'I Am Jazz' Sander Jennings's Bio. Date with his sister Jazz Jennings's friend!
Short bio on Sunisa "Suni" Lee
Sunisa "Suni" Lee is an American artistic gymnast. Further, she is famous for being the first Hmong American Gymnast to compete in the Olympics.
In addition, she is the 2020 Olympic all-around champion and uneven bars bronze medalist. More bio…