'One of the 50 Athletes of All-Time', Blair O'Neal's Golf career turned to modeling career! See who is this hottie's husband!
Blair O'Neal spent her entire childhood in Arizona but was born in Macomb, Illinois. From her childhood, she practiced golf at Ranch Golf Club in Mesa, Arizona. At a very young age (i.e. 13), she started playing for the American Junior Golf Association (AJGA).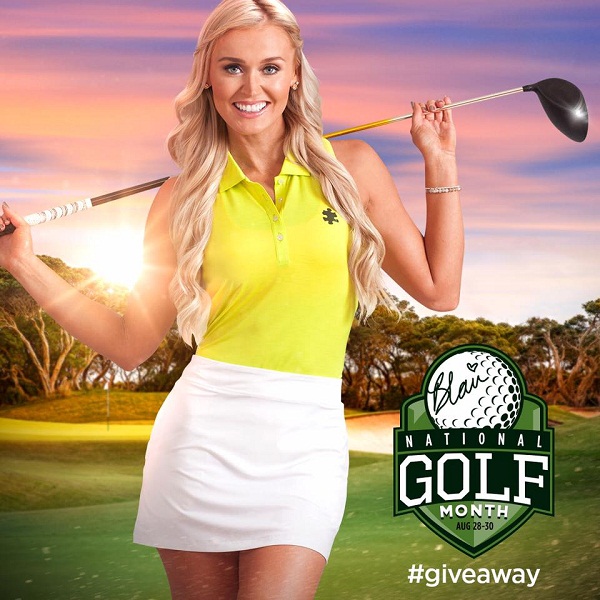 Blair O'Neal tasted her success of her golf career when she was quite young. She accepted the scholarship from Arizona State University, after completing her high school. She was not only a good player but also a thoughtful student. Blair O'Neal also persuaded her degree from the University.

With the women's Sun Devil golf team, she completed her four years of her golf career. She turned professional and started her golf playing, right after her college career.
She also delighted herself in the modeling world. However, due to the injury, she concentrated on the modeling career.
Personal life behind the curtains
Blair has millions of fans from around the world.
Talking about her romantic life, she is married to her longtime boyfriend Jeff Keiser, an Assistant Athletics Director for Creative Services since 2013.
On 7th April 2020, Jeff and Blair became the parents of their first child, Chrome Andy Keiser.
Currently, she resides in Scottsdale, Arizona with her husband and baby.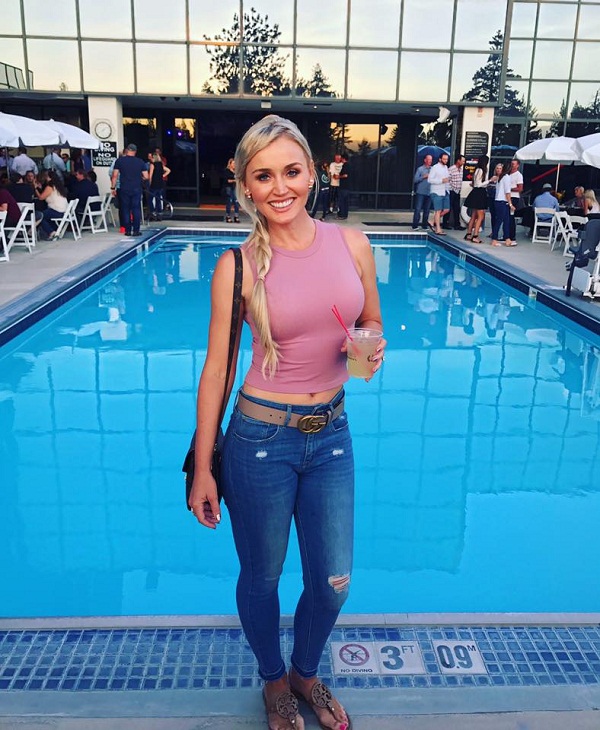 You may like to read Professional Golfer Tommy Fleetwood's budget route to Portrush! Know about his married life, children, net worth
Modeling career
Blair O'Neal has made a remarkable contribution in modeling and media. After finishing her college and golfer, she successfully emerged as a successful model.
She participated in fashion shows, television hosting, catalogs, print ads, and many other commercial advertisements.

She was also a host of a reality television program, Big Break. This program was broadcasted on Golf Channel.  Among many popular faces of Puma and other reputed brands, Blair O'Neal's is among one of them. By Sports Illustrated she was ranked "One of the 50 Athletes of All-Time".
One of the Hottest Athletes of All-Time
Among many athletes, Blair has been named "One of the Hottest 50 Athletes of All-Time" by Sports Illustrated. Likewise, different authorities have given her different names for instance:
One of the "Top 10: Fit Golfers" by Golf Channel,
 One of the "Hottest Golfers" by Golf Digest,
One of "The 18 Most Beautiful Women in Golf" by Golf Magazine.
She appeared in the 'Sports Illustrated Swimsuit Edition Magazine' with Cobra-Puma for three consecutive years i.e. from 2011-2013.
Also read Runyan's successful fight with her macular degeneration and her unrelenting determination to reach the Olympics!
Short Bio on Blair O'Neal
Blair O'Neal is a professional leading golf player in the United States. She is also famous as a sports model of America. She is best recognized as the winner of the Golf Channel's "Big Break: Dominican Republic". She is also known as a model of various runway fashion shows. More Bio…