One of the Four Americans Detained In North Korea, Otto Warmmbier, a Student Released From Jail, Taken Into Hospital As Soon As He Lands In Ohio, US
US student Otto Warmbier, who had been detained in North Korea, has been freed from jail. In this session, we will be learning about his detention and liberation from the jail.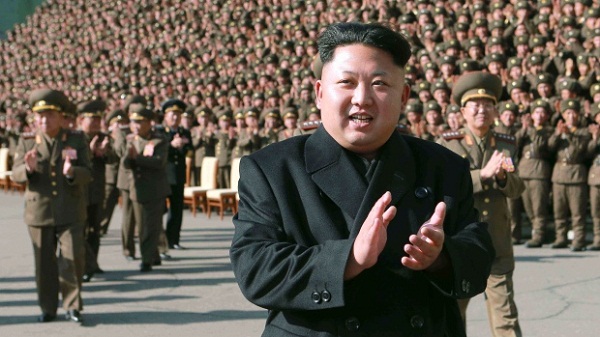 Detention
Otto Warmbier is an economics student from the University of Virginia, originally from Cincinnati, Ohio. He was in the North Korean nation as a tourist with Young Pioneer Tours when he was arrested on 2 January 2016.
A month later, he appeared emotional at a news conference. In the conference, he tearfully confessed to trying to take the sign as a "trophy" for a US church, adding,
"The aim of my task was to harm the motivation and work ethic of the Korean people."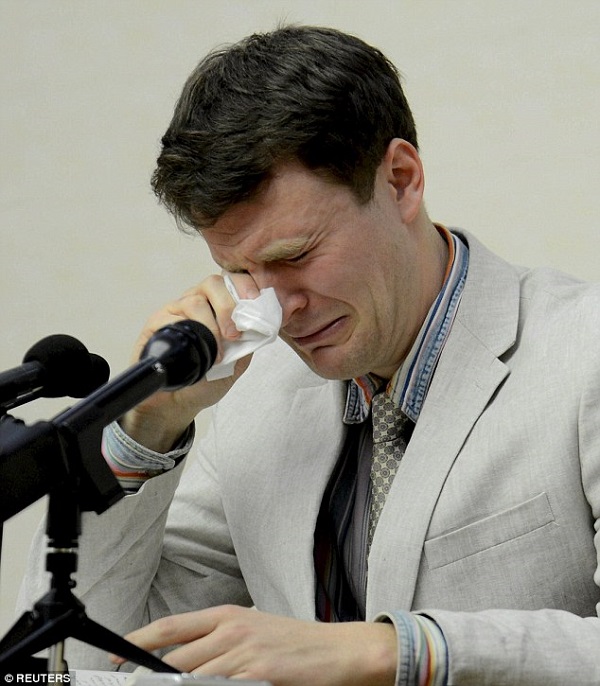 Foreign captives in North Korea have formerly renounced their confessions, saying the confessions were made under pressure.
After a short trial on 16 March, Warmbier was given a 15-year prison sentence for crimes against the state. He was sentenced to 15 years of hard labor for attempting to steal a propaganda sign from a hotel.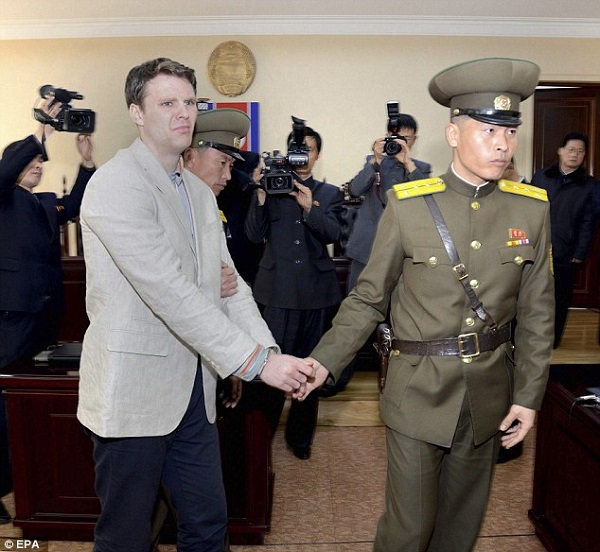 His parents Fred and Cindy told in early May that they had no any contact with their son for more than a year.
Liberation From The Jail and Return to the US
Warmbier, 22, was released from jail and flown back to the US, landed in Ohio late on Tuesday. The Warmbier family told that they had found out only last week that their son has been in a coma since shortly after his trial in March 2016.
Upon his arrival in Ohio, he was taken by ambulance to the University of Cincinnati Medical Center.
Present Condition
In a statement issued on Tuesday, Mr. and Mrs. Warmbier said,
"Sadly, he is in a coma and we have been told he has been in that condition since March 2016. We learned of this only 1 week ago."
They were quoted by the Washington Post as saying they had been told Otto had contracted botulism, a rare illness that causes paralysis, soon after his trial in March 2016. According to the North Korean side, he was given a sleeping pill and has been in a coma ever since.
Other Detainees in North Korea
Reportedly, there are three other US citizens in custody in The Hermit Kingdom. They are:
Kim DongChul, 62, a naturalized US citizen born in South Korea, was sentenced to 10 years hard labor in April 2016 for spying,

Source: BBC (Kim Dong-chul)
Korean-American professor Kim Sang-duk was detained in April 2017, with reasons for his arrest not clear yet, and,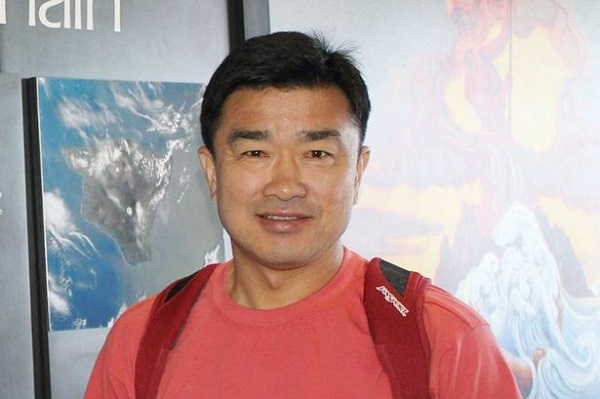 Kim Hak-song, like Kim Sang-duk, worked at the Pyongyang University of Science and Technology (PUST) and was detained in May 2017 on the suspicion of "hostile acts" against the North Korean state.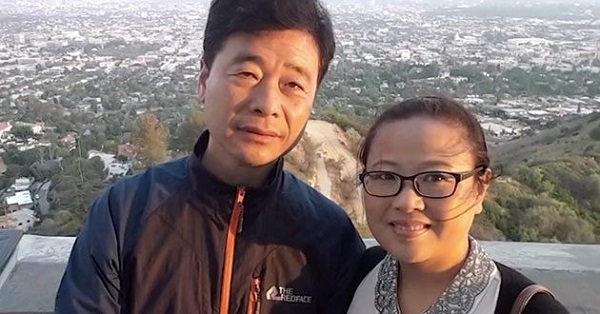 The arrests come at a time of heightened tension between North Korea and the US and its regional neighbors.
Any Connections to Dennis Rodman?
Warmbier's release came hours after US basketball star Dennis Rodman arrived in North Korea. Rodman is a friend of North Korean leader Kim Jong-un and has made several visits to the country in recent years.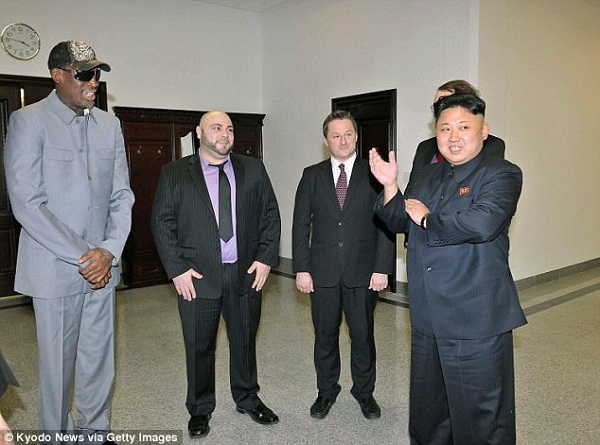 There was some speculation that he might plead the case for the American detainees, but en route to North Korea he told reporters,
"my purpose is to actually see if I can keep bringing sports to North Korea".
He also said,
"I'm just trying to open the door", and added that he was "pretty much sure that [US President Trump] is happy with the fact that I am over here trying to accomplish something that we both need".
Short Bio of Kim Jong Un
Kim Jong-un is the chairman of the Worker's Party of Korea (WPK) and supreme leader of the Democratic People's Republic of Korea (DPRK), commonly referred to as North Korea. More Bio…