OnlyFans Model Courtney Clenney Broke into Tears as Police Say Boyfriend She stabbed in Row Died!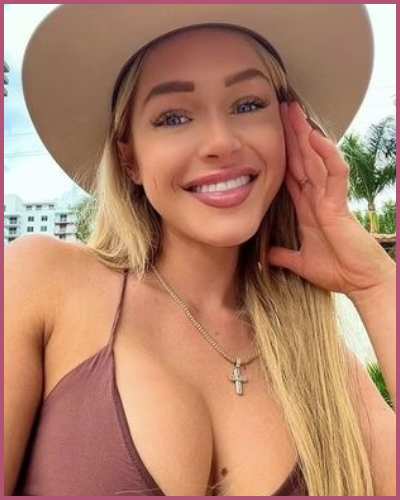 OnlyFans Model Courtney Clenney released new footage telling she stabbed her boyfriend in self-defense.
The incident dates back to April 2022 when her boyfriend Christian Obumseli accidentally died in April 2022.
Learn the confession of the OnlyFans model regarding her boyfriend's death.
---
OnlyFans Model Courtney Clenney reacts to stabbing her boyfriend in a row
Here's how Courtney Clenney reacts to the death of her boyfriend Christian Obumseli. The OnlyFans model took over to the website to reveal that how she accidentally stabbed her guy in self-defense.
In the newly released footage of the OnlyFans model Courtney Clenney, she rolls into tears, after she got to know her boyfriend died as per police. Courtney Clenney, 26, during her interview was like,
"Please God, please, please, God… God, Christian, be OK."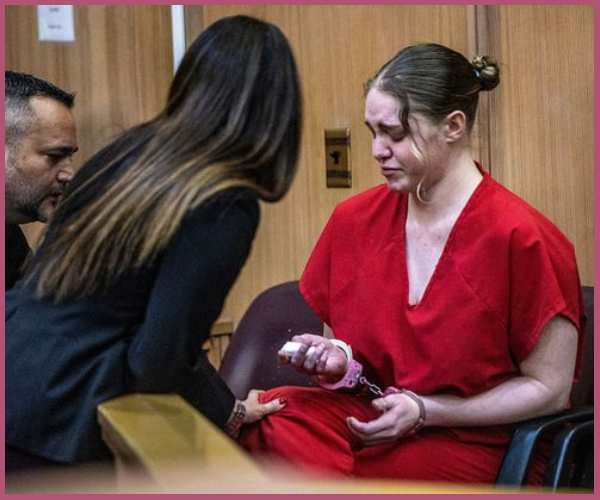 Clenney, who faces second-degree murder charges, was still in the hope that her boyfriend Christian Obumseli may survive the stabbing. She was on wait for three hours if her guy was about to make it with her saying,
 "Oh my god! So he's not even – he isn't going to have to have surgery?"
Around three hours later, she was told Ombuseli had died with the Miami Policeman saying,
 "So, we have to inform you that Christian did not make it. The doctors did what they could and…"
Also, Read Late Aaron Hernandez, a former NFL player, and convicted murderer was gay!
Courtney Clenney was in the Continuous State of Denial of her Boyfriend's death
Clenney when informed about Christian Obumseli's death interrupted. She then started clutching her chest and had a pause moment in between saying,
"Christian is dead?! Oh, my God! This is not real, right? Okay, there's no f*****g way."
The Onlyfans model was in a state of denial about whether what she heard was really true and requested a hug from her mother, if possible citing,
"I need to… I need to hug my mom… [I] cannot be left alone in, like, a room by myself."
The footage where the girl was crying leaning over a rubbish bin continuously asking if officers were lying about the fate of her boyfriend. The model now is making $ 3 million (£2.48 million)on this very content of her on the OnlyFans account with the name Courtney Tailor.
She was apprehended in a Hawaii rehabilitation center followed by a nervous breakdown after being arrested in August this year. She came out of the extremely abusive relationship while she is guilty of throwing a knife at Ombuseli. The court verdict,
"There is no dispute that Defendant killed Victim in this case… The only factual issue in dispute is whether Defendant was acting in self-defense."
Evidence against the Violent Nature of Clenney
State prosecutors were continuously arguing that Clenney had earned money from the content. They put forward evidence of how Ombuseli was left with a severed artery and crime scene photos from the couple's Miami apartment.
Ombuseli was stabbed just above a tattoo of his partner's name after the turbulent relationship went into a row. The prosecutors argue how the couple had been violent over time,  especially since the alleged attacks on Ombuseli were the ones to recall.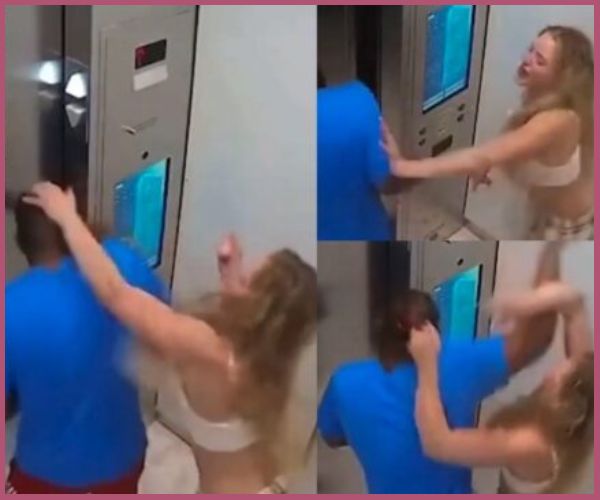 Clenney had hit him with a phone and stabbed him in the leg in October 2021. She also reportedly stabbed him in the chin in January this year.
Courtney also called her the black cryptocurrency trader's dead boyfriend a common racial slur. She also reportedly attacked him in her life. proofs were presented regarding the text, videos, and photographs of the duo and the alleged abuse.
Clenney's only defense, a security guard at their Miami apartment once saw the dead guy was also equally aggressive.  They also pointed out that she had taken out a restraining order against him mere days before the boy was stabbed to death.
Also, Read Courtney Clenney: Her Journey From OnlyFans Model To Murderer