Openly gay host, Andy Cohen was surprised by Phaedra Parks Lie during 'RHOA' Reunion
Andy Cohen is famous as an American talk show and radio host, author, and producer. Cohen hosts the Bravo nights series Watch What Happens Live With Andy Cohen. He is the first openly gay host of an America late night talk show.
Attorney Phaedra Parks is one of the members of the Bravo reality series "Real Housewives of Atlanta". Parks is also a successful attorney, businesswomen, media personality, motivational speaker, author, and social activist.
Andy Cohen was as shocked as fans were! Cohen commented on the lie of Parks which was exposed during the Real Housewives of Atlanta reunion finale.
Phaedra Parks Lie during 'RHOA' reunion:
She spread the rumor that Kandi Burruss and her husband, Todd Tucker, wanted to drug Porsha Williams in order to take sexual advantage of her. Phaedra explained,
"she heard the story first hand from Burruss." 
But later she admitted that it was false.
Parks said. On Monday, May 8, Cohen told Us Weekly that he was shocked by Park's reaction to drama.
"I was just very surprised, not just by the rumor that Cohen spread. I was surprised by her,"
he said.
"She seemed of withdrawn about it."
What Phaedra was telling was not exactly true but it was heard from someone else which surprised Porsha.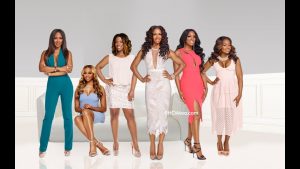 Kandi screaming at Phaedra's untrue rumor
"The lies!the lies!",
Kandi told.
"I trust you as a friend. There's nothing that I think that you would tell me that could hurt me or damage someone else".
As Phaedra stood silent Porsha continued,
"You said ' the first person.' You said, 'Kandi told me this."You should understand that drugging somebody while they're drinking and taking them home is rape. Y'all accused me of being an f–king rapist! That is crazy!"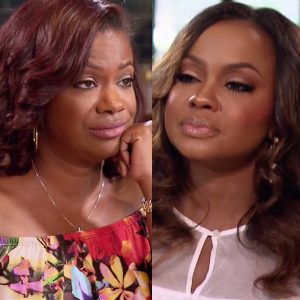 You may like to read:
The ex-husband of RHOA star Phaedra Parks, Apollo Nida has been arrested again!
Phaedra Parks is dating radio DJ Tone Kapone!
Andy puts Phaedra in the hot seat
Andy queried Phaedra about the matter. She said:
"I made a rash decision",
Phaedra further mumbled,
"I'm sorry,"
and Kandi said in anger that Phaedra was "never" going to stop the madness or save Porsha.
"She lies every time",
Kenya Moore then stated, though she also thought that Porsha was a liar.
"Why did you tell me that Kandi said it you-you personally?"
Porsha asked Phaedra.
After that Phaedra told she misheard her.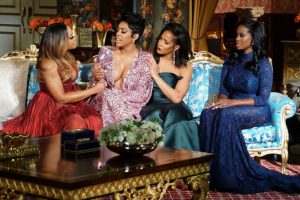 Porsha said she couldn't stand Phaedra's apology right now and Phaedra then admitted she had told it was firsthand information.
"I'm sorry. I shouldn't have repeated it. I'm sorry. It was bad judgment on my part,"
Phaedra said.
Andy spoke to Phaedra and asked her if she had done this all out of anger, but she denied it.
Porsha apologizes to Kandi  
"I'm here to be direct and I'm here to say that I'm very very upset for being used as a pawn,"
Porsha started. She further said:
"I feel horrible. For me, I'm apologizing to you."
Kandi was still angry that Porsha had ever believed this lie and Phaedra raised up to say she too hated that this happened.
"I'm sorry",
she said. However, no one seemed to be interested in her apology.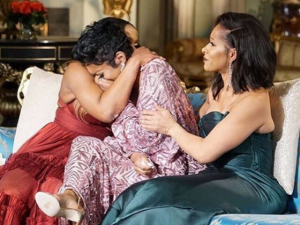 Parks leaving the show
Currently, it has been reported that Parks will not be able to participate in RHOA season 10 after seven seasons on a reality show, but Bravo declined to comment.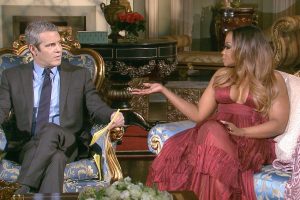 Parks is said to be joining the show, The Real Housewives of Atlanta. Also, she is said to be dating one of the show's exes, Medina Islam, an actor.
Short bio on Phaedra Parks
Phaedra Parks is a famous entertainment lawyer who has handled many high-profile cases. She graduated from Wesleyan College. University of Georgia School of Law, she is also the managing partner of The Parks Group, P.C., a law firm based in Atlanta that mostly targets athletes and entertainers.  More bio…